The best source for SBI credit card payment is available in many ways through online and offline, Just login to online portal or quickpay through onlinesbi, billdesk or PayTM or any other platforms, check the process of each…
SBI Credit Card Payment
Paying the credit card dues on time, does ensure you have a good financial transaction and without letting you pay an excess late fee, and SBI Credit Card has a particular due date and paying the due amount by then will also have your credit score undisturbed.
Having debt is always a high risk and it is always better to pay the dues on time, else your debt will increase and will directly disturb your financial transaction. SBI does provide various methods to pay the Bills of third SBI Credit Card even if the customer is directly related to State Bank of India or not.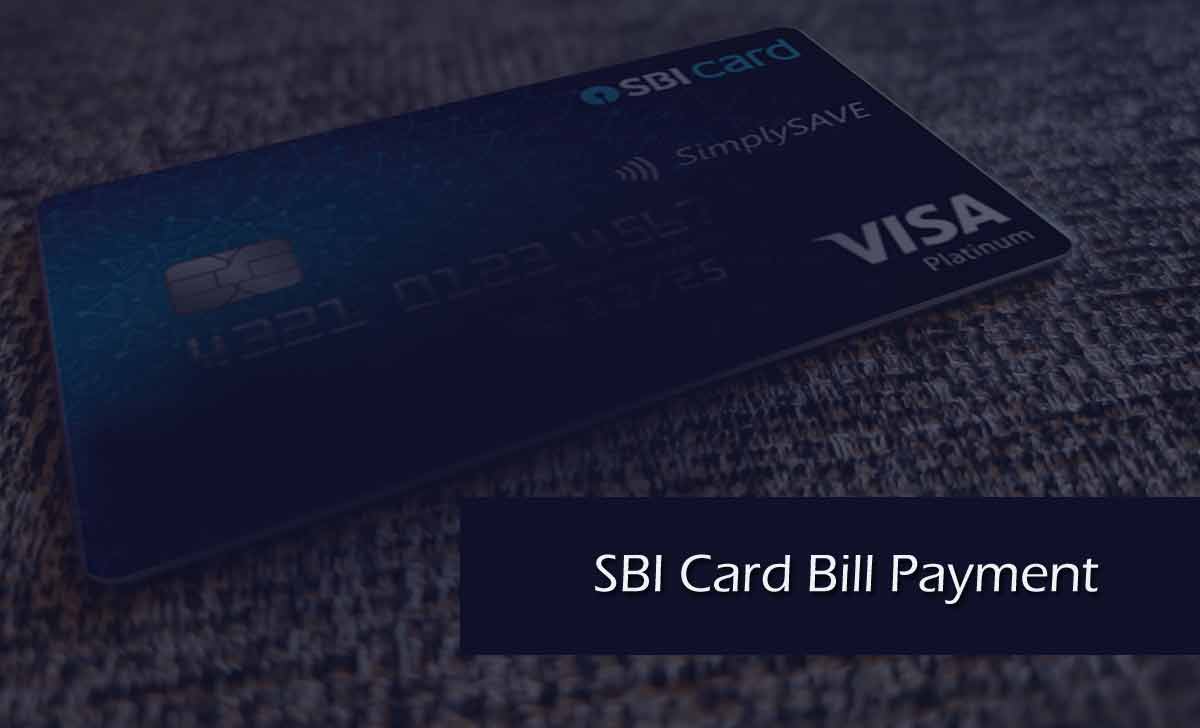 SBI Credit Card number is the expiry date is enough to pay the dues using any offline or online method.
The payment to SBI Credit Card can be processed through multiple ways which are broadly divided into offline and online methods of transaction. Here are the methods that you can use and get the due amount for your SBI Credit Card to be paid.
Also Read: How to Close SBI Credit Card
SBI Credit Card Online Payment
The online facility provided by the State Bank of India does allow all customers to make payment to their credit card without considering if they are a customer of SBI or not.
Visit the official website of SBI using the link onlinesbi.com
Click on Bill Payment form the top menu and tap on Manager Biller
In Billers, click on Add and then opt for the All India Billers
Now select SBI Cards and Payments Service Pvt Ltd from the drop-down list
Enter your SBI Credit Card details and then click on view amount due
Click on payment and use any method to make the payment.
Payment processed through a non SBI account will at least take 24 to 28 hours of span to display and if you use an SBI debit card the amount will be added to your credit instantly.
Also Read: SBI Credit Card Status
SBI Credit Card Bill Payment through Billdesk
Paynet Pay Online is a service which does allow you to make billdesk payment for your SBI Credit Card, and this will ease your process to get your dues cleared on time.
Go to the Billdesk.com to use the payment Pay Online page for payment
Here use your SBI credit card login credentials or just select SBI Credit Card form cards
Now enter your card details and then enter the due amount below
Click on confirm and then select the transaction type from drop-down list
Use net banking or SBI debit card to make the payment successfully
That's it, the due will be cleared and you can start using your card whenever required avoiding the penalty for service charges for late payment of credit card dues.
Also Read: SBI Credit Card Reward
SBI Credit Card Payment Online through Mobile Banking
Get the SBI Credit Card Application installed on your device which can be used even if you're a customer of SBI or not, and just follow these steps and get your SBI Credit Card dues cleared.
Get the App installed in your Device and launch it from Menu
Login to the Mobile App with your credentials if you're an customer
Non SBI banking customer can register with credit Card number
In the main page you will see the details of your SBI Credit Card
Click on Pay Now button and then click on amount to be paid
Choose the method of payment and process the payment transaction
That's it, Once the SBI Credit Card dues are cleared, you will be redirected to the main page of Mobile App. Here you can confirm that dues are cleared and your SBI Credit Card is painful to be used.
Also Check: SBI Credit Card Customer Care Number
SBI Credit Card Payment with Auto Debit Option
There are numerous options to clear your SBI Credit Card outstanding amount, and SBI does provide any facility of auto-debit if you're a customer of a state bank of India.
Visit the SBI branch and get the auto debit application form
Get the form filled with your details and account number
Make sure you sign it and give credit card number in clear
Submit the form for registration and once these are processed, your SBI Credit Card due will be auto debit whenever the outstanding due date is reached. The amount will be deducted from your account specified in the application form.
SBI Credit Card Online Pay through PAYTM
The SBI Credit Card payment for the outstanding due can be cleared through the PayTM, Here are the steps that you can follow and clear your outstanding amount.
Launch the PayTM App and click on credit card bill payment
Here enter your card number in the payment details
Click on proceed and enter the amount that you wanted to pay
Now select a Payment method which can be any from list
Process the payment and wait for confirm message to appear
That's it, your card payment for the outstanding amount has been cleared and it will be reflected in your credit card. The amount will be ready to reuse and it will avoid you paying the services charges.
Also Read: SBI SMS Banking New Codes
Here in this page, we will update all other possible ways to pay the State Bank credit card bill payment along with any other offers, if having any queries, please post.
How many does it take to update an SBI Credit Card if used by another bank?
SBI Credit Card payment processed through any non SBI account will at least take 24 hours to 3 days. If you don't see the amount credited within these days, you can reach out to the bank and get the status of your SBI Credit Card.
Can I pay the minimum amount due in the SBI Credit Card?
Yes, to avoid the penalty charges you can just pay the SBI Credit Card minimum due amount. As well to avoid interest charges on your SBI Credit Card, it is better to clear the outstanding dues.
How much interest will be applied if outstanding due is not cleared?
There is a fixed interest rate on the SBI Credit Card which will be applied to your due if the outstanding is not cleared before the due date, and the interest will be applied on overall due even if you have paid the minimum due.