Applied for SBI Credit Card, then know how to check application status through online, also find card status online and also through Mobile app after issued the card…
State Bank of India offers credit card services for their customers which can be available based on their eligibility criteria. The application to credit card may applied through online or offline, by any of the best processes suitable for customers.
SBI credit card status updated by the Bank, based on your application processing. State bank of India does manage to provide better services to customers, by updating them through registered mobile number or SBI credit card customer care and so on. Find the multiple methods which may used to know about the credit card status at your fingertips.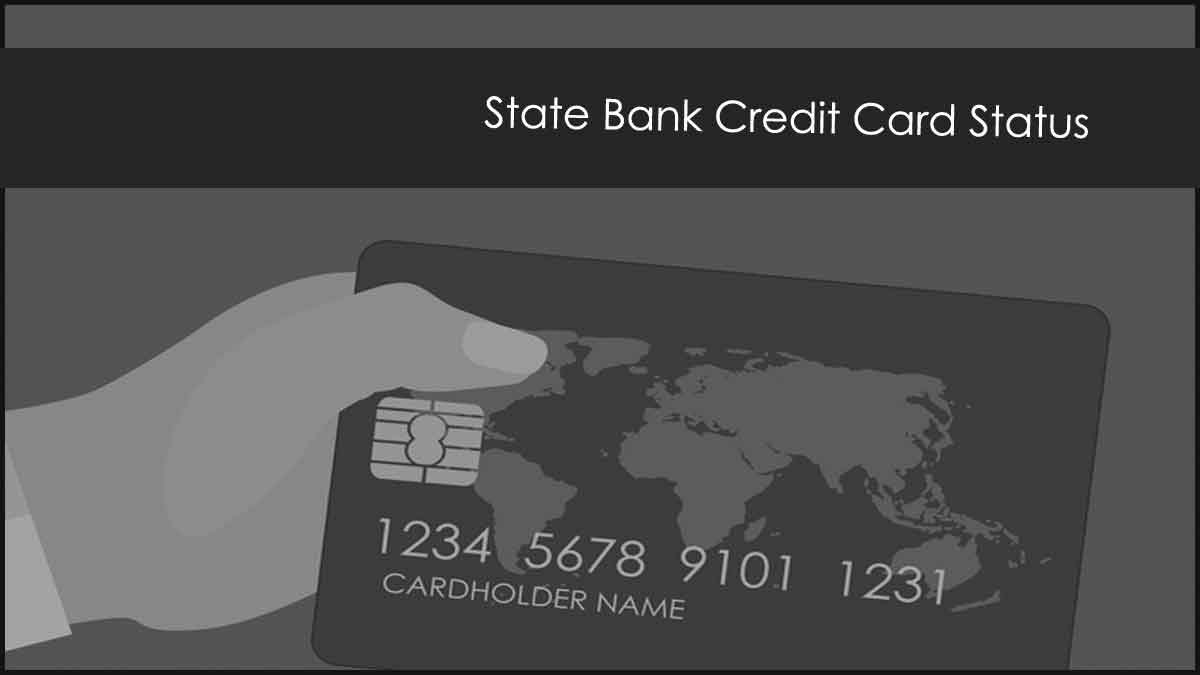 SBI Credit Card Application Status
Here we bring you a detailed process to know the application status of your SBI Credit Card, which will be updated by the bank on a regular basis.
Go to the official website of SBI Credit Card form sbicard.com
Select Credit Cards and click on Track applications
Enter the details in Track if you want to check the application status
Now click on 'track' button and then wait for detail to be shown on screen
Application status of your SBI Credit Card, will be displayed on screen.
SBI Credit Card Status Check Online
Customers need to check their State Bank Credit Card status regularly once they've got their card from State Bank of India. As based on the status only the credit card can used for any transaction.
Open official website for SBI credit card login from your browser using sbicard.com
Use your credentials to access and click on credit card option
Select the credit card form list and view the status of it
The status as available with credit limit will display on screen
Check State Bank Credit Card Status on Mobile App
If you have got the SBI Credit Card, then you can download the SBI mobile App for credit card to view and get update about card details in fingertips.
Load the SBI Credit Card App and access with your Card details
The detail of your card will be available once you enter PIN number
Here on home page, the status of card displayed at top
The available credit and cash limit will show for easy
What is necessary to check SBI Credit Card status?
As the state bank of India does block their customers credit card, if they have used excess form the limit provided. Even if the card is being used multiple times for the same website or online shopping or with the wrong PIN, the card will be blocked by the bank.
How soon will the SBI Credit Card be sent after being approved?
Once you see that the SBI Credit Card has been approved, the customer will get a text message with the approval message and the tracking number for the dispatched card. The limit can be seen in the courier received with a credit card along with instructions to use.
Why is SBI Credit Card status for international usage blocked?
The bank does block the international access to the SBI Credit Card, which they provide to the customers. Thus, to change the status of SBI Credit Cards blocked for international transactions, customers have to make a call to customer service and ask them to do the needful.
Why I'm blocked from applying again for a SBI Credit Card after being disapproved?
As per the records, the application status will be disapproved if the customer does not meet any financial requirements. This customer has to again apply after 6 months of time and between these times they will not be allowed to apply for a credit card again.