Find the list of Private banks in India operates banking with best bank in India. Also check Top 10 private banks in India…
In present days if you're making any transaction with your savings and earning, that must be through a Bank Account to keep it secure and accounted for. The banking system is now a major economic resource that does increase with the funds every individual transacts.
What is Private Sector Banks?
In easy words, a private bank can be defined as a bank which has a maximum stake of shares managed by the private individual. The equity and margin in these banks is solely limited to the private investors who manage the bank. In 1990s the private sector banks came into existence by changing the dominating role of public sector banks.
Investment in the Bank does increase the economy and does bring value to the nation by having a record of every single amount. The private banks in india do work in rural and urban areas by providing their services to every individual. The regulation lays same for all kinds of banks but the following private bank list enjoy their own limitation at presenting offers and applying interest rates.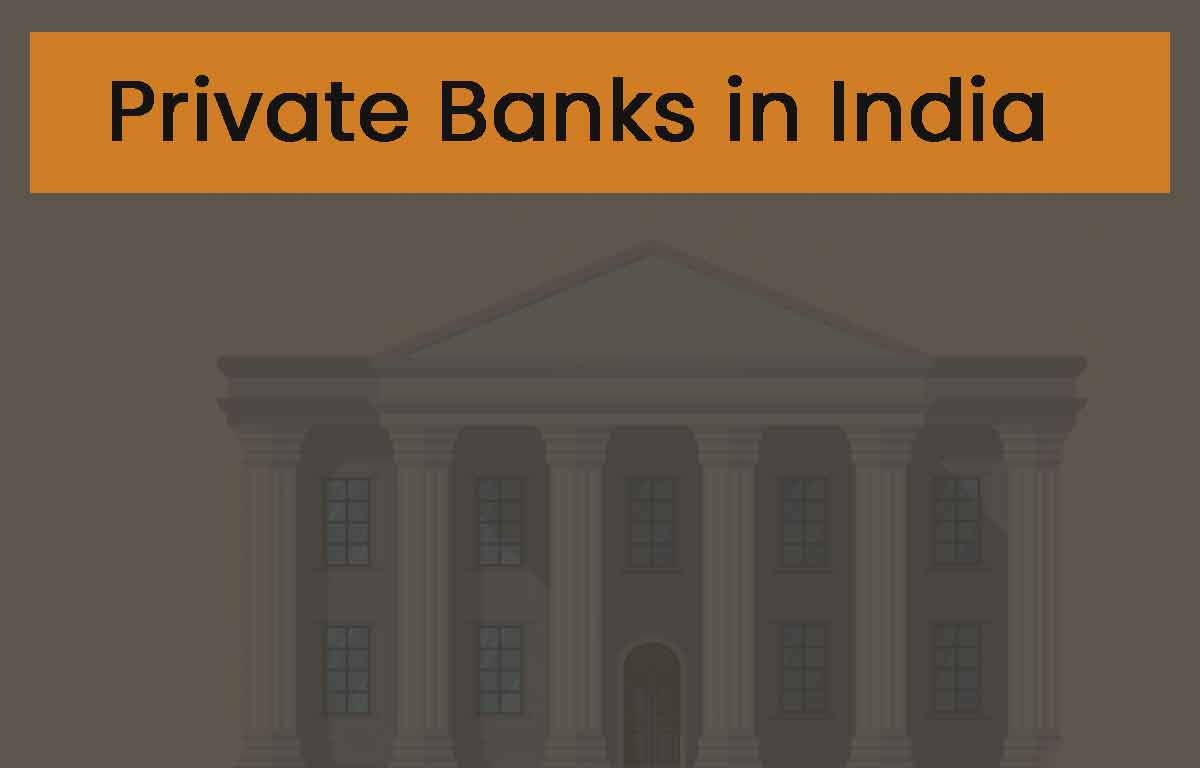 Private Banks in India
| Name of the Bank | Website of Bank |
| --- | --- |
| Axis Bank Ltd. | axisbank.com |
| Bandhan Bank Ltd. | bandhanbank.com |
| CSB Bank Limited | csb.co.in |
| City Union Bank Ltd. | cityunionbank.com |
| DCB Bank Ltd. | dcbbank.com |
| Dhanlaxmi Bank Ltd. | dhanbank.com |
| Federal Bank Ltd. | federalbank.co.in |
| HDFC Bank Ltd | hdfcbank.com |
| ICICI Bank Ltd. | icicibank.com |
| IndusInd Bank Ltd | indusind.com |
| IDFC FIRST Bank Limited | idfcbank.com |
| Jammu & Kashmir Bank Ltd. | jkbank.com |
| Karnataka Bank Ltd. | karnatakabank.com |
| Karur Vysya Bank Ltd. | kvb.co.in |
| Kotak Mahindra Bank Ltd | kotak.com |
| Nainital bank Ltd. | nainitalbank.co.in |
| RBL Bank Ltd. | rblbank.com |
| South Indian Bank Ltd. | southindianbank.com |
| Tamilnad Mercantile Bank Ltd. | tmb.in |
| YES Bank Ltd. | yesbank.in |
| IDBI Bank Limited | idbi.com |
In India, the Reserve Bank of India regulates every Bank which might be a Governed associated bank or a privately established bank. The Banks are further classified into distinct groups and they do have their unique way of limitations, functioning and benefits.
Private Banks do use the latest technology and new monetary tools which have helped them to increase tremendously in India. In every sector the private banks bring their services which applicable offers which always try to attract customers. There are over 21 Private Banks in India which operate under the regulation laid through Reserve Bank of India.