Enjoy the PNB global credit services and Know detailed information on PNB Credit Card payment, How to make payments through Billdesk, PayTM, internet banking and also with UPI…
Punjab National Bank is a well-known banking service not only in India but across the world due to their diversified service and financial assistance they provide to their customers, and they also provide credit card service to their eligible customers in order to help them run their lives smoothly and their payment process for this is smooth as well.
In this article, we will learn more about the different methods for payment through PNB Net Banking login and other modes. This new methods will help you through which you can make your Punjab National Bank credit card payment easily.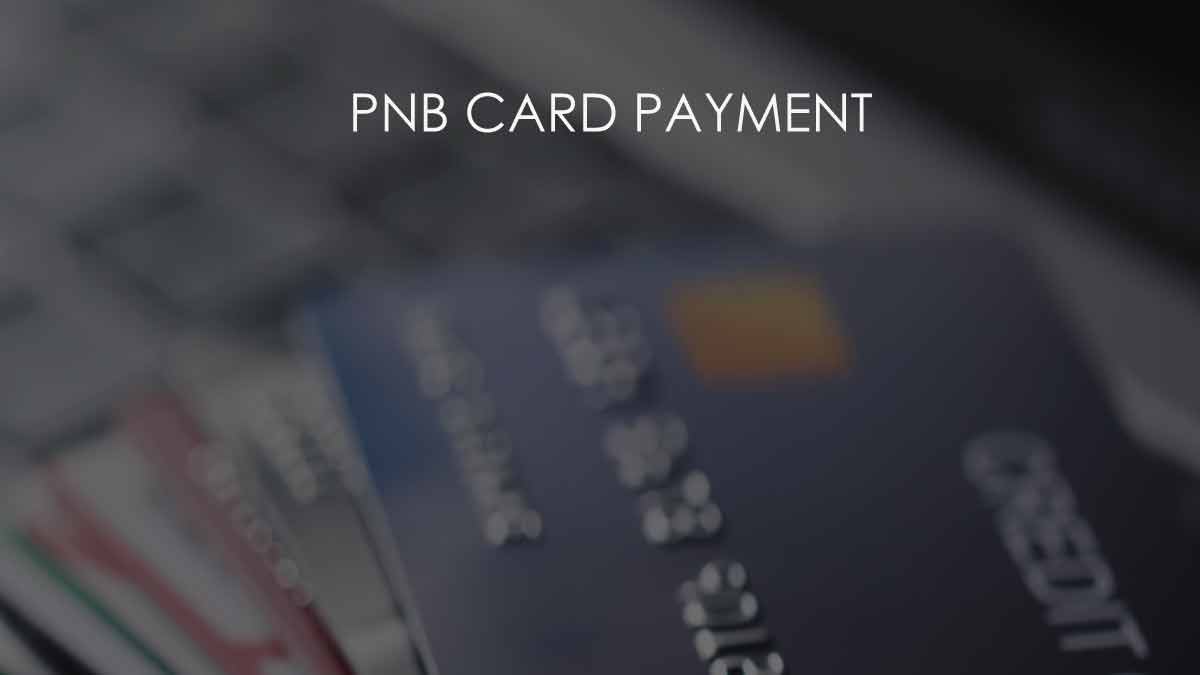 Name
Punjab National Bank
Official site
pnbindia.in
Toll free number
1800 180 2222
1800 103 2222
Email Id
care@pnb.co.in
Also read>>> PNB SMS Banking
PNB Credit Card Payment
So let us get straight to the main topic here which is how to make Punjab National Bank credit card payment and sometimes this might seem easier for a lot of older users. But when it comes to new ones there can be a challenge ahead and which is why we have instructed different methods through which you can easily complete your payment.
PNB Credit Card Payment through Net Banking
Well if you want to complete your Punjab national bank credit card payment then it would make much sense if you use their official website, the PNB portal and make the payment through internet banking.
Tap on "Utility Bill Payment" option and choose type of biller as "BoB Credit Card"
Provide the customer mobile number, email address, registered mobile number and the last 4 digits of the credit card as well
Click on the fetch bill and this will open the due bill that you have to pay
Select Pay Now button and complete the transaction quickly.
Open the PNB Pay official portal from this link here pnbindia.in/online-payment.html
Also read>>> PNB Net Banking
PNB Credit Card Payment using BillDesk
I would say BillDesk is my favourite platform to make any kind of payment and that is the reason why I would suggest any Punjab national bank users looking to pay their credit card bill to use this platform.
Open the BillDesk Punjab national bank credit card payment page from here billdesk.com/pgidsk/pgmerc/pnbcard/pnb_card.jsp
Provide the below-asked details such as Credit Card No, Re-enter Credit Card No, E-mail ID, Mobile Number, Payment Amount
Select Payment Option: Select the bank through which you want to make your credit card payment
Click on the Pay Now button and this will redirect you to their payments page.
Select between payment options to complete your credit card bill payment easily.
PNB Credit Card Payment Through PayTM
Well PayTM is now eventually one of the finest payment services that have been launched in India. You can also use this service to make your Punjab national bank credit card payment.
Open the PNB Credit card payment PayTM page from this link here paytm.com/credit-card-bill-payment/punjab-national-bank
Enter your credit card number, amount and click on the proceed button
You will be redirected to the payments section through which you can complete your bill payment.
Through UPI
Right now, there are a lot of UPI payment services and apps out there like Google Pay, Phone Pe, BharatPe and more. But there is always a chance of delay in the payment while using the UPI which is one of the reasons why credit card payment is not yet available for payment through UPI.
How to apply for a new PNB Credit Card?
You should satisfies the eligibility criteria as age, education qualifications, independent financial means, minimal annual income, etc.. and flll the application form from site www.pnbcard.in or visit nearer PNB branch.
Can I change my address registered in my Credit Card?
Yes. You can change your address and mobile number also some other data through call centre, Bank's website, or sending a letter to bank.
Customer care numbers for PNB Credit Card Services?
Call 0120 – 4616200 or 1800 180 2345 to get benefits of PNB Credit Card Services.