Now make your RBL credit card payment instantly with smart ways using Net banking, UPI, Debit card, or through NEFT and get additional discounts if applicable…
RBL Bank is one of India's largest private sector banks which is well known for its vast services to their customers, and in the same context they exemplary provide credit card service to customers delight has been a huge success for both the Bank and customers as well.
If you have your own RBL credit card whose limit is already crossed and the payment date is near then it's time for you to be ready and be able to make your RBL credit card Online payment quickly.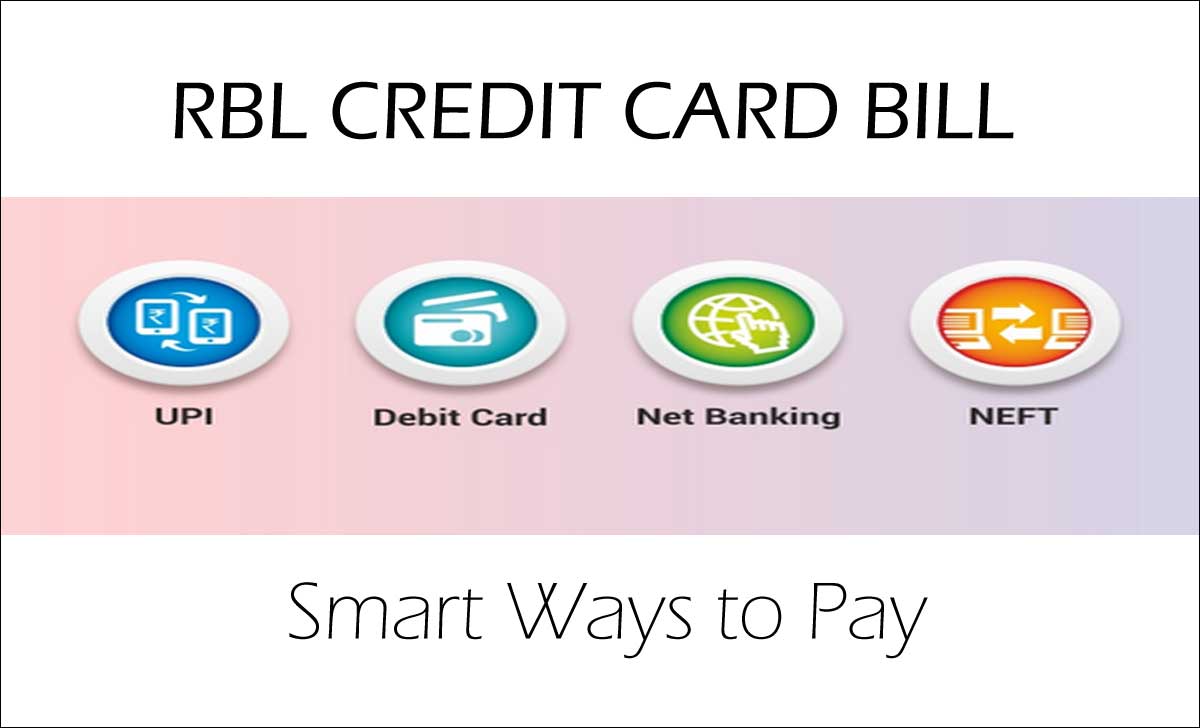 Its the time for you to follow this guide which will help you understand more about the different ways presented by 25penny.com and learn more information about the process related to RBL card payment.
RBL Credit Card Payment Online Process
In this article, we will be further discussing different methods that will help you as alternative ways to make the RBL credit card payment online, and this comes as necessary because if the RBL net banking portal stops working then there should be other means through which you would be able to make your payment which is the reason we have come with different guides and ways to ensure the payment can be completed easily.
RBL Credit Card Payment from Billdesk
One of the most prominent ways to clear your RBL payment dues is to make use of the billdesk platform that allows proper payment using different payment gateways, and follow the steps to learn how you can make your RBL bank Credit card payment from the bill desk quickly.
Open the RBL billdesk payment page from here https://pgi.billdesk.com/pgidsk/pgmerc/rtncard/index.jsp
Click on the proceed button
On the next page, enter your credit card number, email address, phone number and amount to pay.
Select the payment options
Click on the submit button
You may redirect to their payment gateway where you have to make the payment and asked, thus your RBL credit card payment may complete.
Pay RBL Credit Card Payment at Online Net Banking
If you have your RBL account and the net banking login details with you then it would become much easier for you to make your RBL payment as it is safer and quicker as well. Follow the steps shown below that will help you understand more about the process that involves the RBL net banking for the payment.
Open RBL net banking login page from here https://www.rblbank.com/credit-card-payments
Click on the login option and under it click on online card payment
This will open a popup that asks you to select your payment methods as shown below and under "Pay Using the net banking facility" select RBL Bank
Click on Pay Now
You may redirect to login page where you have to first enter your user id
Click next and enter your password
Next, enter the amount and click on the continue button which will send an OTP to your registered mobile number
Enter the OTP and click on the submit button to complete your payment from net banking!
Instant RBL Credit Card Payment from PayTM
PayTM has become one of the fastest and instant means of making credit card payments online. It works like a charm for RBL credit cards as well, and that is why you can follow the steps below to learn how to use Instant pay RBL Credit card bill from PayTM
Open PayTM app go-to RBL credit card payments UPI and select RBL bank Or from browser go to this link https://paytm.com/credit-card-bill-payment/rbl-bank
Enter your RBL credit card number and next you will have to enter the amount to pay
Then click on Pay Now and complete the transaction.
Make RBI Credit Card Payment from Mobikwik
I guess you might have only heard of Mobikwik as an online recharge platform. But it has evolved into an online payment platform for all services which also includes credit card payments. You may choose to follow the instructions below that will show you how to pay card payment from Mobikwik.
Open the Mobikwik RBL credit card payment page from here https://mobikwik.com/rbl-credit-card-payment/
Enter the credit card number along with your amount, then click on the go button
Next, you may redirect to the payment gateway.
Select the payment gateway and make your payment easily.
RBL Credit Card Customer Care Number
Sometimes when you either use the RBL official website to make the net banking payment for a credit card or else even when your use third-party platforms to make the payment, there can be certain delays and in those cases, you can always reach out to the helpline number that will be able to solve your issues with ease.
Particulars
Customer Care Contact at
Telephone Number
+91 22 62327777
18001219050
Email Address
cardservices@rblbank.com
You can choose to either call them directly using the given phone number or else email them at the given email id. But the phone number is not 24/7 through its free helpline number. Whereas email response may expect in 24 – 48 hours, but in case of holidays and weekend, the response might exceed to the next working day.