Now make your KSEB online payment at quick pay portal using UPI or net banking or credit/debit card gateways, Check how to pay through KSEB mobile app and with Amazon pay or PayTM…
Kerala State Electricity Board formed by Kerala State Government under the Electricity act 1948. KSEB determined to generate, transmit and distribute the electricity in the regions of Kerala State.
As a customer, you can use the KSEB online payment of the electricity department to update your pending dues for the electricity used.
The bill may generate every month based on the reading grabbed from the electric meter fixed in your place that can be commercial or domestic.
It is to remember that the price tag for the commercial and domestic is different even if the units shown are similar. As well, the payment to Kerala State Electricity board needs to pay on time to have a smooth service.
The KSEB Online Payment processed through various means of online payments tools and here 25penny.com will deserve you about few through which you can instantly get your dues clear for KSEB.
KSEB Quick Pay is a facility provides to the consumer to pay their Bills. Have a quick look at their usage as per their consumption. Follow the steps and get the bill paid to have the smooth service of KSEB quick pay service.
Also read: WBSEDCL Login and WBSEDCl Portal Services
KSEB Quick pay Online Payment
Visit the official website using the link wss.kseb.in
Click on the KSEB Quick pay option and then wait to load https://wss.kseb.in/selfservices/quickpay
Now use your consumer number printed on your electricity bill or use a mobile number linked with your account of KSEB
Enter the code shown in the box
Click on submit to see the bill
Confirm your name, address along with the amount shown to pay
Click on the Pay button and it will redirect you to the payment page
Select any mean of payment form list and confirm the same
That's it, KSEB Bill Payment for your due electricity bill will clear and you will have a smooth service without any disconnection until the next due date.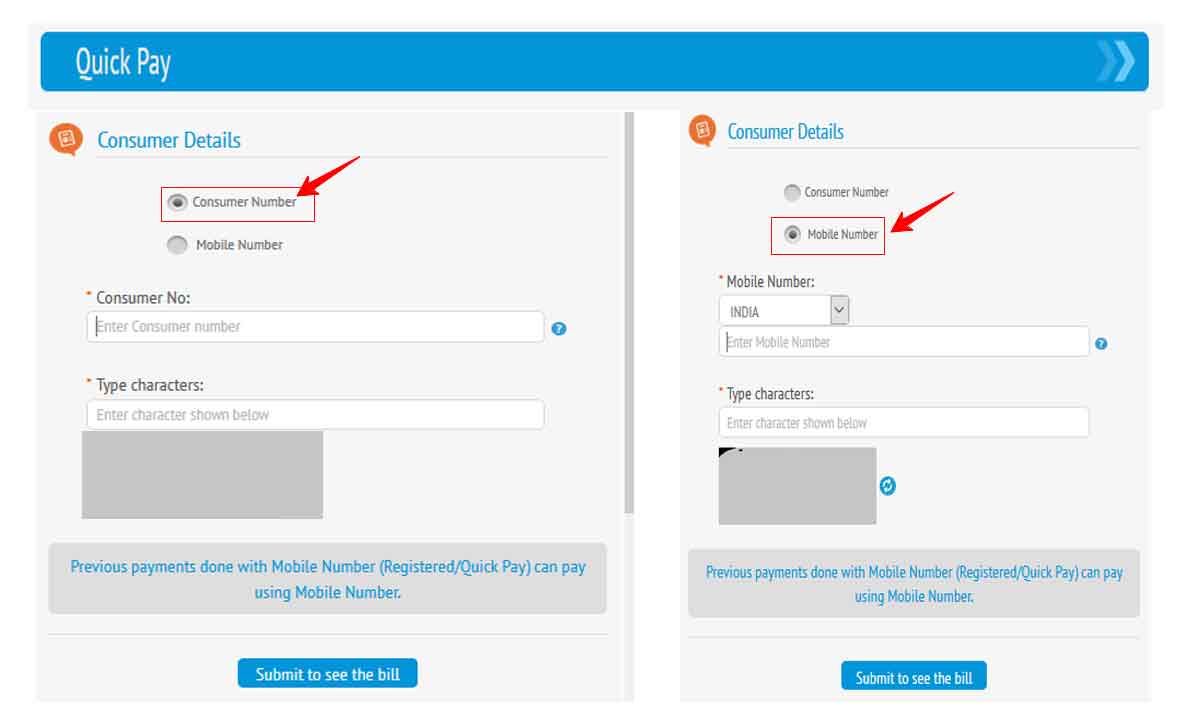 KSEB Online Payment Registration
To have an easy service form Quick Pay for your KSEB Online Payment, you can use the option of registration and become an official login to view your account regularly.
Go to the official website from your browser wss.kseb.in/selfservices/
Click on New User Registration under User Login
Fill your details under Register New User (Consumer details, Login details, and User details
As well choose a good password with providing your communication traits
Click on Register button and get yourself register with KSEB Quick Pay Online
Now you can pay your bills instantly and KSEB will remind you of the due date
This will ensure that you don't miss any KSEB Online Bill Payment dues and will always try to communicate with you to clear the dues cleared on time as well to avoid the penalty.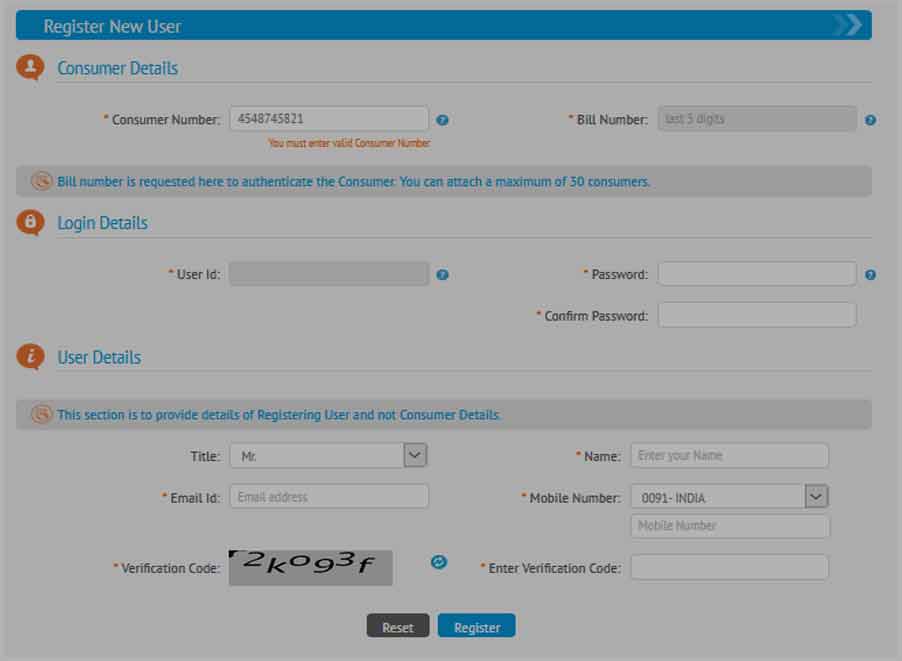 Kerala State Electricity Board does have their specific Mobile Application for Consumer complaints and Bill payments, do follow these steps to clear your dues with KSEB Mobile App.
Also read: La Fitness Employee Portal and Login
KSEB Online Payment through Mobile App
Get the KSEB Application download from Play Store or App Store
Launch the install App.
Use the option as Quick Pay to pay bills or else you can either get register with Quick Pay for easy Bill Pay
Enter your Consumer number followed with security code shown on the screen
Confirm your details along with the amount shown as due for the month
Click on the Pay button and use the payment method to proceed
Use Internet Banking/ Debit Card or Credit Card for the payment
That's it, once payment processed and confirmed, your KSEB bill due may cleared. You are able to use the service without any disconnection.
Also find: BSNL Selfcare Portal for Online Customer Services on Hand
How to Pay KSEB Online Payment through Amazon Pay
Amazon Pay does give the direct link to clear your KSEB Bill. It also makes you comfortable to use one Application for multiple purposes.
Launch your Amazon Application and then go to the Amazon Pay page
Now click on electric from Billing section from the left side of the screen
Select KSEB from the drop-down list and then fill in your consumer number
Next, the amount auto-populated
Confirm the same as per your bill
Click on Pay Button and use any comfortable payment process
That's it, once the KSEB Bill Online Payment confirmed, you will receive a message to your registered mobile number and the payment done may processed to KSEB instantly.
How to Pay KSEB Online Payment through PayTM
PayTM is one of the most used applications and KSEB has provided its electricity Bill payment link in the billing section under the electricity.
Launch the PayTM App and login with your mobile number to use
Under the Services options click on the electricity option from the menu
Now select KSEB from the drop-down list and wait for a second
Next, enter your consumer number and click on it to fetch details
The amount due shown on screen with your details
Confirm the same and click on proceed to pay for payment processing
Use the payment method as UPI, Internet Banking, or any from list
That's it, The payment for KSEB bill processed through Paytm for your respective number. Paytm does remember your bill due date and will remind you whenever your next due generated.
Also read: LIC Online Payment to Pay Premium at LIC Login, Quick Pay, PayTM