Step by step process to make Tata card payment through tata card login or with PGI billdesk portal and also check tata card transaction status online with card number…
If you reside in India then you might have heard of the Tata brand which has its subsidiaries all across different Industries in India. The brand is a well known Indian run by famous Industrialist Ratan Tata. They also have their footing in credit card and debit card industry. They provide millions of Indians with a chance to find cards suit their financial status. It makes their lives payments easier on the way.
They provide a wide range of card options such as premium and classic cards which different income levels of people can get. There are different cards such as credit card, debit cards, and travel cards they make a difference is because they provide low-interest rate and easy to encash making cash simplified.
If you have a tata card then you might know that it is essential to pay your monthly EMI bills as Tata card payment. Else you might have to pay the late extra fee as well. So in this 25penny article, we are going over two different methods to complete your card payment in quick time. Ensure that you have your card and account information to proceed further.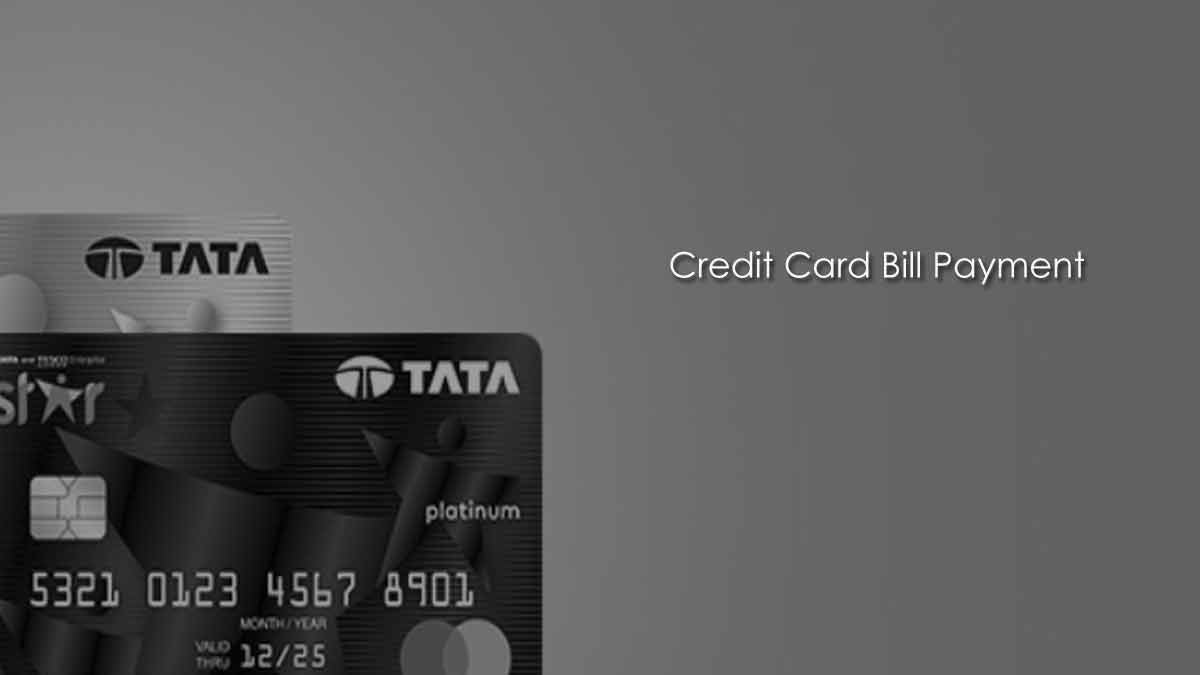 Tata Card Login For TaTa Card Payment
TataCard.com is the official website for Tata credit cards where you can find information regarding different cards available and you can also use this website to apply for any of the selected cards online.
Open the Tata card official website from tatacard.com and then you will have to login with your account information
Then tap on the Pay Now button available on your account homepage
Next you will have to choose the card to which you want to make payment, then provide the amount you want to pay and then click on make payment option
Now you will be redirected to the payment gateway where you can select the mode of payment and the payment service or facility through which you can complete the tata card payment.
Pay Tata Card Credit Card Bill from BillDesk
We all know that BillDesk is one of the finest options to make payments for anything. They also allow Tata Credit Card Payment to made as well. So, that's good news as you can follow the instructions below to make your payment in quick time.
Open the Tata Card Payment Online BillDesk official page from this link https://pgi.billdesk.com/pgidsk/pgijsp/sbicard/tatacard/TATA_card.jsp and then click on the tab Make Payment
Under this tab, you have to enter the below asked details

Email Address
Tata Card Number
Re-enter Tata Card Number
Mobile Number
Payment Amount

Pay From: You can select from Debit Card, Internet Banking and UPI payment options.
Click on Pay Now button. You may redirect to your selected payment gateway through which may able to complete your card payment easily.
How to Track Tata Card Payment from Online
If you have recently made payment for your Tata card then you can follow the steps shown below which will help you get a status on your payment.
Open the Tata credit card payment page from Tata billdesk from pgi.billdesk.com/pgidsk/pgijsp/sbicard/tatacard/TATA_card.jsp
Click on the tab Track a Payment
Enter your Tata card number and then the transaction date
Now click on the submit button and it will show you the payment status
What happened if we enter wrong password too many times?
If we enter wrong password five times at once, then our account has been locked. But there is a chance to unlock our account again.
Toll Free number to unlock the account
Call the Tata Card helpline number 18605008282 or 18001808282 to get your account unlocked