Get information of Services through SBI Customer Care number toll free, SMS codes and SBI Missed Call number related to banking services and SBI credit card customer care services…
State Bank of India widely recognized as the largest banking service provider in India has more than millions of customers who use their service everyday for banking needs. In this world of pace where money transactions from one part of India to another is just minutes or seconds away, awaits unknown issues and difficulties at times.
If you are an SBI customer who might have faced any issues with SBI credit card payment, Debit card, login, SBI net banking with your transactions or if you have issues with the platform or regarding any banking service then you can directly reach out to the SBI customer care number through phone or email address to resolve your issue.
If you have never reached out to the customer care executives through phone and email, then you can go through the below guide where we will help you with it.
State Bank of India having millions of customers understands that there needs to be more than one way for their customers to reach SBI customer care has provided various means. Such as toll free phone numbers that is available 24*7 and email address through which customers can address their issues in detail as well to SBI customer care through the below numbers.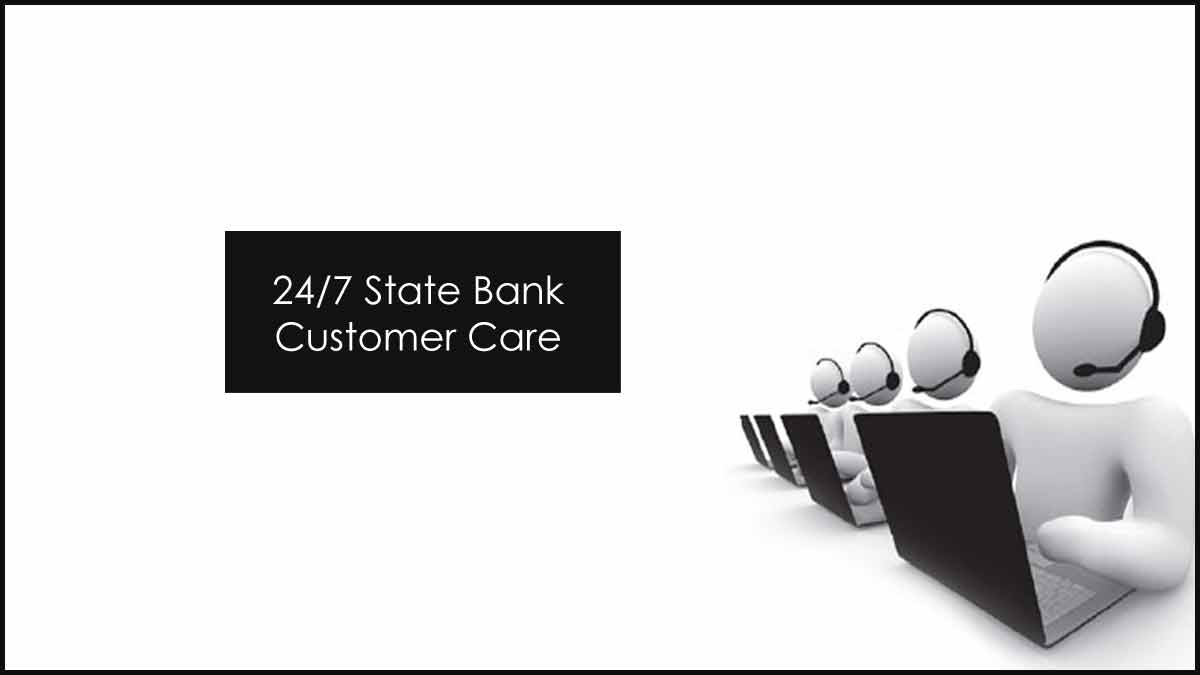 SBI Customer Care Number
| Si.No | Toll Free Number |
| --- | --- |
| 1 | 18002100 |
| 2 | 1800 11 2211 |
| 3 | 1800 425 3800 |
| 4 | 18001234 |
| 5 | 080-26599990 (Paid Toll Number) |
| Email ID | customercare@sbi.co.in, contactcentre@sbi.co.in |
As you already know SBI has a separate portal sbicard.com for customers to manage their cards. In the same way they have SBI credit card customer care service for issues and if you are facing any issue then you can reach out to them using the below provided numbers. Any number to reach SBI card customer care may attend on working hours.
SBI Credit Card Customer Care
| | |
| --- | --- |
| S.NO. | Credit Card Customer Care Number |
| 1 | 18601801290 |
| 2 | 18605001290 |
| 3 | 39020202 (prefix local STD code) |
| 4 | 18001801290 |
| 5 | 18601807777 (Grievance Escalation Team) |
| 6 | Online Grievance Escalation – https://www.sbicard.com/en/webform/escalate-login.page |
SBI Missed Call Banking or SMS Banking Numbers
| SMS Code | Calling / SMS Number | Reason |
| --- | --- | --- |
| BAL | 9220055222 | For checking balance |
| MODBAL | 9223766666 | Available & MOD balance |
| CHQREQ | 7208933145 | Cheque Book Request |
| ESTMT <Account Number> <4digit Code> | 7208933145 | Electronic PDF statement |
| ELI <Account Number> <4digit Code> | 7208933145 | Education Loan Interest |
| HLI <Account Number> <4digit Code> | 7208933145 | Home Loan Interest Certificate |
| BLOCK last four digits of card number | 567676 | block ATM card |
| UNHAPPY | 8008202020 | To file a complaint |
| MSTMT | 9220055333 | Mini Statement |
| PIN | 567676 | for generating new ATM pin |
| REG Account number | 09223488888 | Registration |
| Car or Home | 567676 | For claiming a car or Home loan |
| HELP | 7208933145 | To get full services of SBI |
What is the email of SBI Customer Care?
SBI customer care can be reached out by sending an email to customercare@sbi.co.in or contactcentre@sbi.co.in by explaining your issue or query in detail and the customer care executive will reach out to you via email.
What is YONO SBI customer care number?
There is no separate phone number for YONO as they are part of SBI customers. So, you can directly use the toll free numbers provided to call them.
How to file SBI complaint?
If you have any issue with SBI banking service then you can file a complaint by opening the SBI complaint page from here https://crcf.sbi.co.in/ccf/ and then select the Complaint Type and Complaint then click submit. Next provide your account number and enter the captcha from the image, then click on Send OTP & enter the received OTP. Then you can file your complaint by explaining the description and click on the submit button finally.
SBI customer care number?
The State Bank of India has numerous toll free phone numbers like 18001234, email service, missed call service, helpline, chat for all types of personal or corporate banking users to help them resolve the issue they are facing using their customer care service.
What is SBI international toll free number?
If you are an international customer of SBI then you can go to this page https://remit.onlinesbi.com/pages/tollfree.html which provides all countries toll free that you can use.
SBI Customer Care Email ID Bangalore
All SBI customers from either Bangalore or across India use this email id customercare@sbi.co.in to reach out to SBI customer care through email.
How can I talk to SBI customer care?
You can talk to SBI customer care through phone, email, chat, helpline, missed call or SMS as well to get your issue resolved.