Now you are able to understand the different process required to be followed to redeem sonic gift card either from app, website or at a Sonic restaurant itself. At the end, we also help you with some of the most asked questions on this topic which can help you…
Sonic, a chain of fast food restaurants, is well known for its delicious sandwiches, shakes, and slushies. If you were given a Sonic gift card, you might not know how to use it. Thankfully, Sonic makes using your gift card simple both online and offline.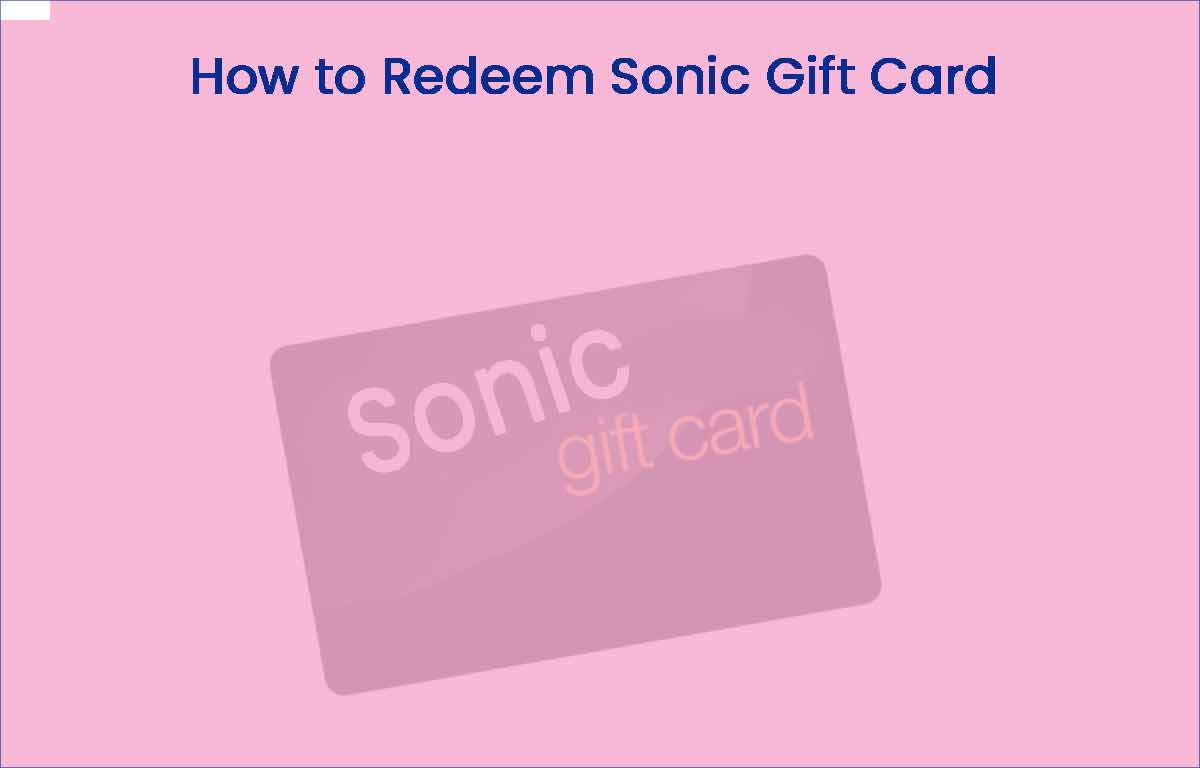 How to Redeem Sonic Gift Card on App or Website
If you have received a Sonic gift card from someone then you can follow the below steps to redeem your Sonic gift card.
Visit the Sonic website or use your mobile device to obtain the Sonic app.
If you haven't already, sign in or make an account.
In the menu or in your account preferences, select Gift Cards
Enter the gift card number and PIN from the card's back.
After entering the card information, select the Redeem button.
Your gift card balance will be credited to your account and can be used for future Sonic transactions.
Can I redeem a sonic gift card at Sonic restaurant?
Yes, you can use your Sonic gift card at any participating Sonic location by presenting it to the cashier at the time of checkout.
How do I check a SONIC gift card balance?
To verify the balance of your Sonic gift card, go to the Sonic website and enter your card number and PIN in the designated fields on the balance check page. You can also contact Sonic's customer service at 18778287868 to check your balance.
How do I add a SONIC gift card online?
To submit a Sonic gift card online, visit the Sonic website and navigate to the Gift Cards section. To add funds to your card, select the Reload a Card option and input your gift card number and PIN.
How do you use SONIC gift cards?
To use a Sonic gift card, merely present it to the cashier when paying. You can use the card to pay for any meal or beverage item on the menu, and the card's balance will be deducted.