Rojgar Panjiyan helping lot of unemployed to get job opportunities quickly by collaborating with state governments. Know detail information and complete registration process, with required documents and benefits under the scheme…
India is a large country in terms of population and as well as growth in different streams. Despite having large companies and many more software companies investing in India, the job opportunities are very less. Thus Indian government has initiated an initiative to provide a unique platform to every individual which can let them have employment for their livelihood.
Firstly the industries which are working in states along with other big software companies asked to collaborate with Rojgar Panjiyan. Such that they can offer better opportunities to every individual who is struggling to get a job. So the platform is different for every state and their respective citizens must use the one platform to register and get the benefits of the scheme.
What is Rojgar Panjiyan
This is a part of Vyapam scheme which is run through the government of India. Any individual who has graduated with MA, BA, 12th Class or any higher education after schooling.
Before enrolling yourself in the Vyapam scheme, one should get themselves register with Portal. Thus having your name in the scheme, will ensure you to have your name in the government jobs posting.
Meanwhile the individual timely given updates on the new job's opportunities based on their education or experience level provided.
Hence Multiple job fairs and other notifications will timely updated in the portal alongside seeing them to individuals with their preference job type to give an equal chance to find a job.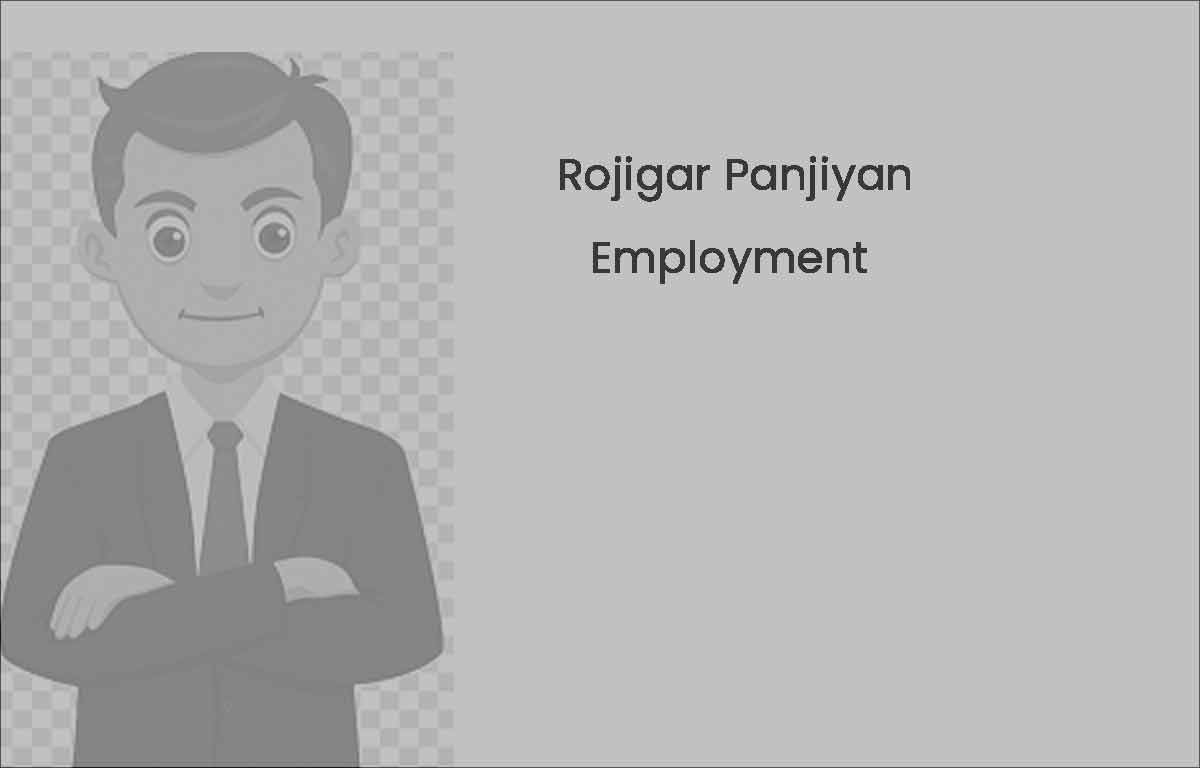 Documents Required for Rojgar Panjiyan
To apply for Rojgar Panjiyan, one should have the below said documents in their hand. These are some basic documents that let me update their details as per records.
Aadhar Card Number
Ration Card
Voter Card
Councillor or Sarpanch provided Certificate
Any job proofs your parents received
Marksheet of your Education of your entire career
Residential Certificate
How to Register with Rojgar Panjiyan
If you're an individual with no job and has got enough qualifications, then you can make use of the Rojgar Panjiyan by registering yourself. Here are the steps that you need to follow and get registered with Rojgar Panjiyan.
Visit the official website of your state Rojgar Panjiyan form using mprojgar.gov.in
Tap on Register button and then on New Registration option
Enter your details in Employment Registration Form
Verify the details and then upload the supporting documents in form
Click on Submit button and wait for your details to be registered
Create your Password and Registration number for future reference
That's it, Rojgar Panjiyan Registration has been completed. You can use your registration number along with password to access the website to check your status of application.
Benefits of Rojgar Panjiyan
Indian government with collaboration with numerous state governments and the industries has come forward to reduce the unemployment in India. Thus in such a way, Rojgar Panjiyan has brought up with below said benefits.
people get information on time about new jobs
So no chance of fraud, as it is all taken under consideration of government
The online mprojgar.gov.in facilities, makes it easier for individual find jobs
Individual get list of job with direct walking through Panjiyan scheme
Hence individual with Any qualification can use this site for job finds
What is Rojgar Panjiyan Employment Registration?
As an individual who is seeking for jobs, can use the option of employment registration through the Rojgar Panjiyan. This scheme is launched to bring each access for individuals to find better employment opportunities.
How long does Rojgar Panjiyan Registration take?
Normally 21 days will be taken by the official to get yourself registered with the Rojgar Panjiyan. In most cases the registration might take up to 1 month or 2 months depending upon the verification of documents.
Does Rojgar Panjiyan organize an employment Fair?
Yes, the governor of states individuals organises the employment fair by collaborating with the various software companies and hardware industries. The fair information will be provided to every individual through their registered contact details in the Rojgar Panjiyan.
Is there any validity for Rojgar Panjiyan employment?
An individual needs to timely update their records in the Rojgar Panjiyan, to keep their account active for looking for jobs and as well as the same. The individual needs to be employed, if they have got a job by using Rojgar Panjiyan or through any means. Such that any needy one will be preferred over you.
Is there an employment fee for Rojgar Panjiyan?
The Rojgar Panjiyan scheme was launched by the state government and central governor of India. There are no registration or processing fees, as it is a government initiative to remove unemployment in the states. No money will be asked during the fair conduct or while providing your opportunities for jobs.
Can I use another state's Rojgar Panjiyan portal for Applying Job?
The Rojgar Panjiyan portal is different for every state and it is advised to use only the respective state portal by the citizen. Such that everyone does get equal opportunities in finding a job.