Submission of Life Certficate Online with Jeevan Pramaan made easy, Find enrollment process, Documents required and know How to generate Jeevan Pramaan certificate and download along with what is pension disbursing agency process…
Pensioners can now get themselves relaxed with the Jeevan Pramaan certificate being generated for their enrolment online. The initiation of Government of India to enrol the pensioner with Jeevan Pramaan and provide them respective certificates for their pension scheme. The Digital Life Certificate of a pensioner will be a stop to every superannuation / retired employee.
It will reduce their stress to walk to pension agencies every movement. As pension will be provided to employees only when they provide their life certificate to the pension agency. Upon verification, their name will continue in the scheme. Through the Digital Life certificate, pensioners will not need to walk to the office anymore as the entire process of verification processed online.
Jeevan Pramaan
Government of India has introduced an online system to verify the details of Pensioners in India. Every pensioner issued with a Digital Life certificate online by Jeevan Pramaan, which will authorize to provide the Pension Disbursing Agency. This will digitally authorize through biometric Scan of Aadhar card and linked with your Jeevan Pramaan ID.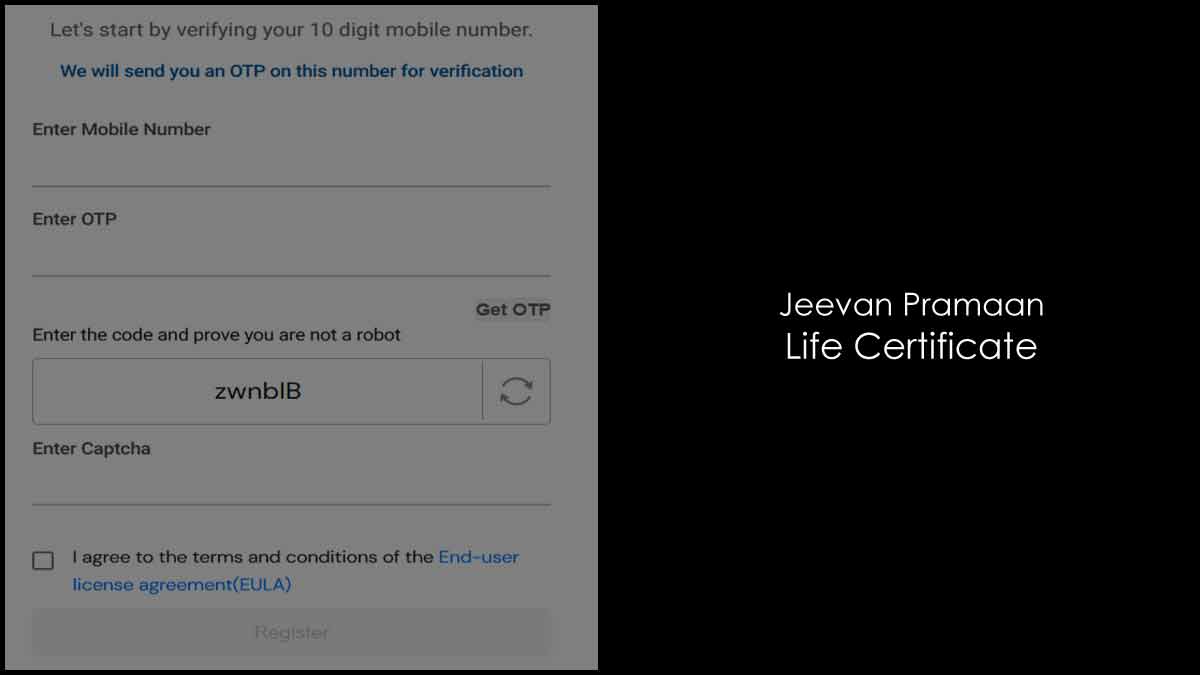 Moreover the certificate will be valid for an year term and upon successful biometric scan of Pramaan certificate, the pensioner account will be moved ahead for an year by providing them all other facilities.
Advantages of Jeevan Pramaan Certificate
Let us have a go through with the advantages of digital life certificate for pensioners which will benefit the pensioner in receiving their pension with other facilities.
Pramaan does make process of digital life certificate process easy for pensioners
The Aadhar Biometric Authorization system does removes fraud during verification of Jeevan Pramaan certificate
Regular Update on SMS with Jeevan Pramaan App, does keep the pensioner updated with news
So the process of Life certificate for pensioners is through online and is feasible for every pensioner
The process of pensioner becomes easy which timely extends pay outs to pensioners
How to Enroll for Pramaan
An individual who is eligible to receive the pension service form Indian Government or State governments of India, moreover can enrol with Pramaan from their Mobile Application or Website using web.umang.gov.in
Pensioners can also visit the Pramaan center in their nearest location or by visiting the Bank, Government Office, or CSCs to enrol for Life certificate online.
Details such as Aadhar card, Bank Name, Account Number, Mobile Number, Pension payment Order are to be provided with Jeevan Pramaan App for their account verification.
Documents Required
The documents listed below are required to get your life certificate either by an offline center or through an online biometric authentication process. make sure you have a copy of them while generating the certificate online.
Name of Pensioner as per Government ID Card
PPO Number form the Pension Card
Type of Pension employee enrolled with
Details of Sanctioning Authority
Details of Sanctioning Agency
Employment Status of employee as per records
Personal Details with communication address of Employee
Pensioners must have their Name as per Aadhar card, as to verify their details online through UIDAI process.
Jeevan Pramaan App Life Certificate Generation
Here is the process to guide you to generate the Jeevan Pramaan certificate online form the official portal. The same process can be followed in generating the certificate from the Mobile Application as Jeevan Pramaan App.
Open mobile app or official website of Jeevan Pramaan in your browser using web.umang.gov.in
Enter Pramaan ID, captcha code and then click on Generate OTP
Provide the OTP and wait for your details to be verified in page and now Jeevan Pramaan Page will be added with your already registered details
Click on get Jeevan Pramaan certificate and follow the instruction
Provide your details as per documents required and click on Generate OTP
Enter mobile number OTP and then click on verify Aadhar Number
Attach Biometric Scanner and scan your fingerprint to verify
Once matched, your Jeevan Pramaan certificate will be issued in portal
That's it, The Life certificate for pensioners with your digital verification will generated and available to use. Once verified, the certificate will be moved to the repository system for viewing by the Pension Disbursing Agency. Also the pensioner can use Jeevan Pramaan Certificate download option to print the same.
Pension Disbursing Agency Process
To verify the Life certificate online, firstly the pension disbursing agency does use their Sign-up option. It is all to verify an pensioner for future enrolment. Once the digital life certificate of pensioners has generated. So it will move to the repository system for viewing of PDAs.
The PDA will check for the pensioner digital life certificate as per records. Once verified with the details, they will move the same for further process to enrol for next year's pension scheme. Only after finding the certificate in the repository system, Hence the details of pension will taken and activated to get facilities based on their type of Pension.
What is the Pension Sanctioning Authority?
The Pension Sanctioning Authority does approve and sanction the pension of a pensioner. Only once this authority verifies, then the amount of pension will be moved to the pensioner account which is specified under their pension payment order.
What are Pension Disbursing Agencies?
The Agencies process of DCL Of Pensioner is referred to as Pension Disbursing Agency. They also need to register with Jeevan Pramaan and get their access to view the digital life certification online which is authenticated by pensioners. The signup facility can be taken by Banks, Post Office, Government officers to process the pension orders for individuals.
Does Jeevan Pramaan certificate Valid for Lifetime?
The Jeevan Pramaan certificate is only valid for a term of one year and every year pensioners need to follow the same process to provide their digital life certificate. The certificate is a proof to extend their scheme for next year and add their name for the facilities provided to pensioners.
Who is involved in Jeevan Pramaan Certificate Generation?
The Pension Sanctioning Authority, Pension Disbursing agency and Pensions are three different people who are involved in getting a Jeevan Pramaan certificate. Upon communication between Pension Authority and Disbursing agency the pensioner will be verified to get their certificate.
Can I get a Jeevan Pramaan Certificate without an Aadhar Number?
The mandatory document for Jeevan Pramaan certificate is your Aadhar Number. As to have biometric authentication online, the date of pensioner will be linked with the UIDAI portal and Pramaan ID. Thus having an Aadhar number will only let you have your Jeevan Pramaan certificate generated.
What is the last Date to Apply for a Jeevan Pramaan certificate?
The Employee Pension Office has extended the date of Applying for Jeevan Pramaan Certificate till the End of Movement. Hence this particular year due to Covid 19 pandemic, the Last Date for Applying Jeevan Pramaan Certificate has been extended to February Next Year. This gives pensioners ample time to authenticate themselves and get them verified for future benefits of pension schemes.
Can We Use a Mobile fingerprint Scanner for Jeevan Pramaan Biometric?
The biometric of Jeevan Pramaan Certificate is from the Aadhaar Based Authentication system. These use the Aadhar Platform for online biometric authoritarianism and to submit the Jeevan Pramaan Certificate, you must either have an iris scanner attached or a fingerprint scanner linked with your device. The mobile fingerprint scanner can be used for authenticating yourself with Jeevan Pramaan.