BMO Alerts provide immediate notifications regarding your account transactions and balances, guaranteeing you are promptly informed about your financial activities as they happen.
You can establish alerts that inform you when
The balance in your account drops below the amount you have specified.
A withdrawal exceeding the amount you have specified may executed
Deposits exceeding the amount you have specified made.
Your eStatement is ready to view on Online Banking
There is suspicion of unusual activity on your BMO Debit Card.
Before you can set up an account alert, you need to add a delivery method like email, text message or BMO Mobile Banking app notification.
BMO alerts may received through Mobile Banking and Online Banking with the following as below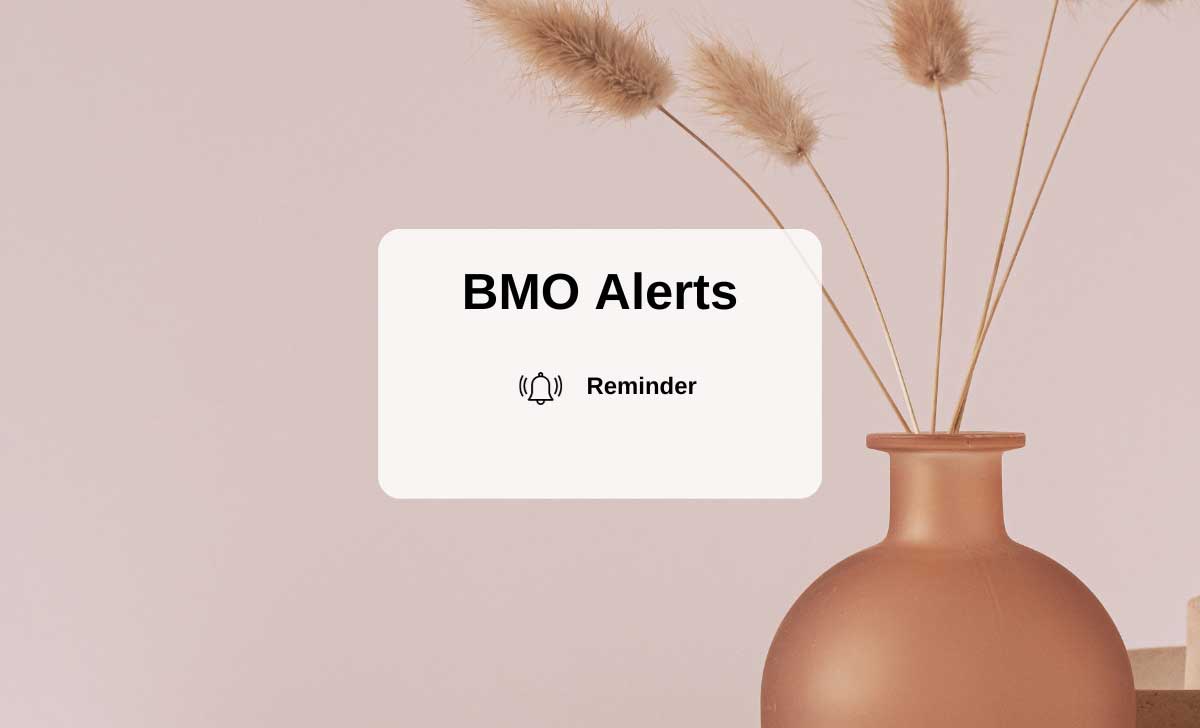 BMO Alerts with Mobile Banking
To activate BMO Alerts with Mobile Banking, follow these steps:
Download and Sign in to the BMO Mobile Banking App using your BMO Online Banking credentials
Go to the More menu and select Alerts.
Choose an Alert to set up -balance updates, transaction notifications, or payment reminders.
Select the preferred delivery method: email, text message, or app notification.
Enter your contact details to receive alerts
Follow the prompts to complete the setup of your BMO Alerts.
Click on Save.
Once you have set up your alerts, you will be notified whenever the specified event occurs on your account.
To manage your existing alerts or add new alerts, just go back to the Alerts or similar sections in the Mobile App.
Does BMO charge any fee for Mobile Banking?
No, Mobile Banking is a free service offered by BMO for customers.
BMO Alerts with Online Banking
To activate BMO Alerts with Online Banking, the steps outlined below
Visit the BMO website at https://www.bmo.com/
Sign in to your BMO Online Banking account.
In the title bar, click on the Profile and Settings icon.
Under the Settings tab, click on Manage Alerts.
Under Alerts preferences, click on Advanced Settings-> Customize.
Choose your bank account and type of alert for balance updates, transaction alerts, payment reminders etc.
Select the delivery method- email, or text message.
Click on Save to confirm the settings.
To oversee your current notifications or incorporate new alerts, simply navigate back to the Alerts or similar sections within your Online Banking Account and tailor your alert preferences.
Is the security of my BMO alert messages ensured
Yes, BMO utilizes diverse security protocols to protect your alert messages.
How do I search for information in the Help Centre?
To get any information, simply enter your question in the provided field.