Complete information on ICICI Corporate banking, it's highlights, Benefits of ICICI Bank corporate banking, know How to avail ICICI Bank facility followed by some FAQs…
ICICI Bank
ICICI Bank is a largest private bank in India which does support various services by providing savings accounts, current account and corporate banking account to customers. Corporate banking has brought various growth options to the corporates by bringing good options in banking and not letting them move to banks every time for quick services.
Also read>>> ICICI Credit Card Payment
There are various services provided from corporate banking to their customers including NRI banking which makes it easier to access quick banking options and make decisions on their account at their fingertips.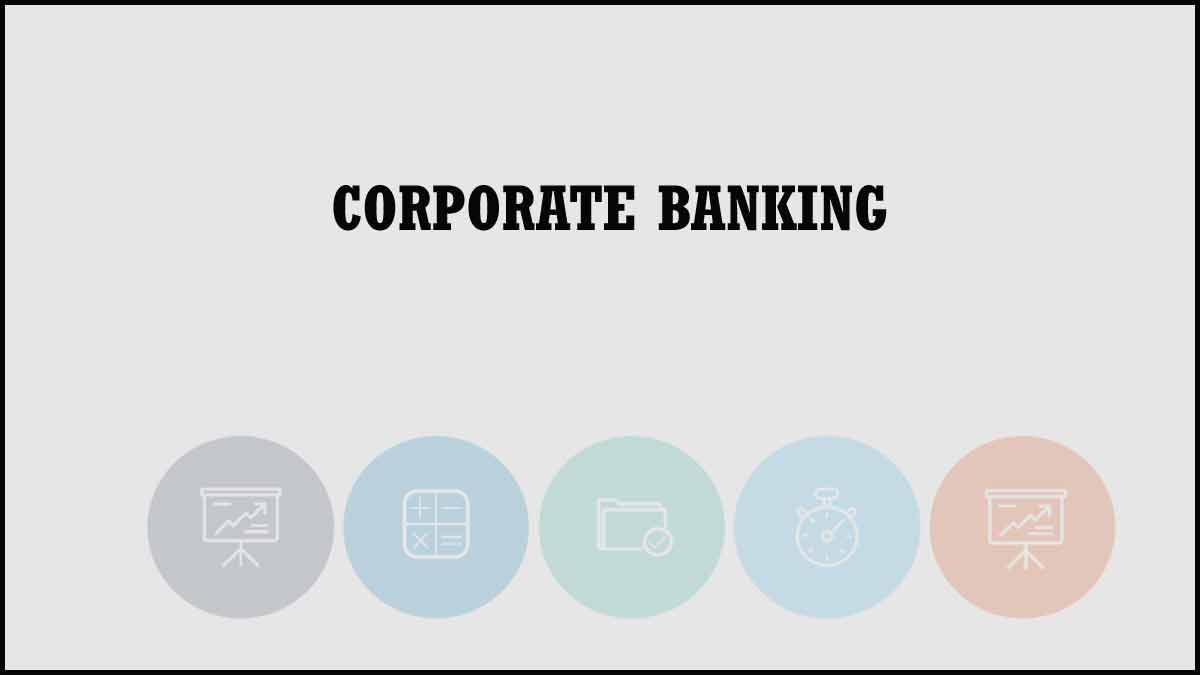 ICICI banking has its own award for three times continuously for better services in corporate internet banking. This option has reduced the rapper work drastically and gives economical, efficient banking transactions.
Huge transactions in a company will be carried out easily through ICICI Bank services and as well there are multiple predefined options which will bring your fund transfer in easy hands.
Also read>>> ICICI Customer Care Email
ICICI Bank Corporate Banking Highlights
Let us give you some quick points on ICICI Bank which might help you understand the services offered by banks for their corporate service. Customers can consider these highlights that will be always provided to the corporate bank account holders.
Account balance information on real time bases
Open fixed deposit online
Fund transfer from channel partners
E payment gateways
Six formats of account statements
Trade MIS and NEFT, RTGS transfer
Cash management services
Subscribe account statement by email
Fund transfer to self-accounts
Utility bill payment and global trade services
Request cheque book and shop payment of cheque online
Fund transfer to channel partners
Online tax payment and current account management
Also read>>> ICICI Bank SMS Banking
Benefits of ICICI Bank Corporate Banking
Individuals who got a corporate banking account form ICICI Bank can utilize the below said benefits. These benefits will be provided to every customer with quicker options as detailed below.
Real time Information
Get important updates on corporate baking and get a quick view of the account. A single login does bring you an option to check the total amount along with the transaction in queue.
Easy Reconciliation:
Get the account details downloaded as per customers convenient and get easy reconciliation of the account. List of transactions placed with the total amount credited or debited will be in one sheet.
Supply Chain Management:
Get paid to all your vendors with one file upload and make easy payment of electronic bills along with other e payment services. Utilize real time customized MIS and easily manage all your collections.
Transaction by Employee:
Get your employees handle your account with having multiple levels of approvals for safe banking. Get the user id monitored every time one accesses the corporate account.
Secure banking:
ICICI Bank brings filtering and firewalls to the website along with a 128 bit secure socket layer. Regular audit trails to track the transaction and get login authorization with two levels of security.
Also read>>> ICICI Bank Wire Transfer Charges
How to avail ICICI Corporate Banking
An individual if they don't have a corporate bank account in ICICI Bank, then they can visit the nearest branch and get applied with the current account application form. Get the registration form processed and once the authentication is processed, the bank will generate the corporate ID, User ID and password for net banking.
Corporate Banking Registration
Individual has to use their online credentials provided by the bank in the ICICI website to use the online facilities. Customers can access every service from corporate banking on their first day of registration.
Modes of Fund Transfer
The individual can perform one to one fund transfer to ICICI bank account and others with an option of multiple beneficiary addition, the bulk file upload will transfer funds to everyone in one single click. Bill payments and tax payment is also simplified with corporate banking.
Authorization Limits:
Corporate can assign few limited users in their company or institute to get the authorization of signature on cheque. Find transfer to clients will become easier with having limited users getting access to corporate accounts.
Multiple Approvals:
ICICI Bank does bring authentication of multiple approvals where individuals can assign different layers for their employers. The transaction through ICICI Bank will process once the employee goes through all approval phases.
Channel Partner:
Individuals can mandate form through a partner to debit their account in the favor of the company. These mandates will help to accumulate the amount in the current account with the debiting channel partner's account. For more details please visit banking service.
How to report wrong transactions made through ICICI corporate banking?
The individual has to use either company letterhead or report the issue with referring to transaction ID. ICICI Bank will bring the concerned team into effect after you submit the issue and will try to resolve it at the earliest.
What is the default fund transfer limit in corporate ICICI Banking?
It is always recommended to set a limit to every beneficiary that is added into your ICICI Bank corporate banking. The minimum default limit is Rs lakhs per transaction for every user and there are non-company users who will have a limit as said above. As well the transaction limit for company users will be 1 crore INR.
Do company employees need approval for every transaction?
The corporate account will be having access provided to limited employees as per their designation. Thus once the transaction is placed by such employees, their request will be processed through authentication and after final approval only, the fund transfer will be placed.
Does ICICI Bank corporate banking send SMS notifications?
The corporate account is being used by multiple users in the company and a regular transaction alert will be sent to the corporate on whom the account has been created. Regal notification will always help individuals to track the record of fund transfer that is being carried daily.
Is 24 * 7 facilities available in corporate banking?
The ICICI Bank does bring round the clock service to the corporate banking customer, by enabling all time transfer through IMPS transactions. If NEFT or RTGS Is used the transaction will only be placed business hours excluding the 2nd Saturday of each month.