Find the actuals of NRI Banking and the benefits the NRI banking to avail with international standards, Find out who is eligible for the NRI account with new features…
NRI stands for Non-Residential India which basically means someone who is from Indian heritage but is a foreign nationalist. NRIs brought up in foreign nation but parents, grand parents born in India, as per Indian Citizenship Act of 1955.
At the same time people who are from other countries but are residing in any area in India for more than 120 days and less than 365 days over the last 4 years as per the Income Tax Act of 1961.
If you are such an NRI who is in India for some time and want to open a new bank account then you should go over the article below which will help you understand more about NRI Banking and its benefits.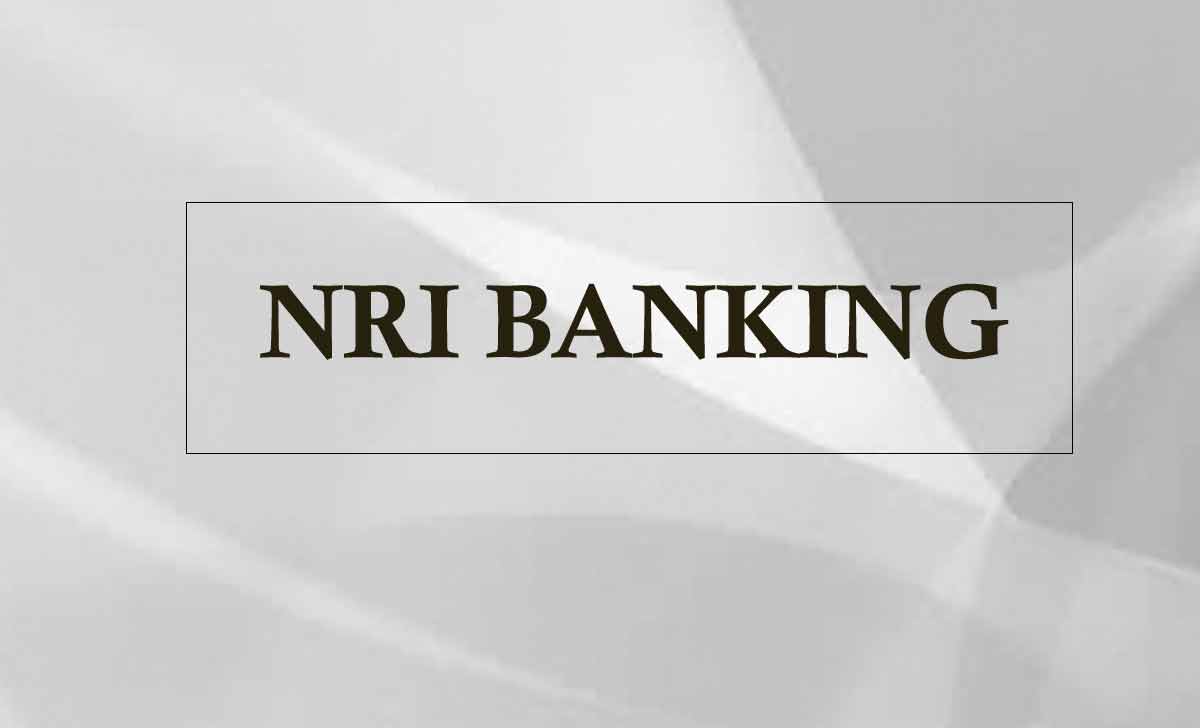 Types of NRI Banking
There are three accounts that used by NRI in India by all NRI from different countries. So, we have briefly explained these accounts and what they essentially are.
1. Non-Resident External Account – NRE
This is the most common account type is the NRE through which you will be able to transfer your foreign savings to your Indian account. These are free from tax most of the time. Because accounts are dominated by the Indian currency Rupees. So, in case if you get $5000 from the USA, then the value that comes into your bank account, at last, will depend on the USD to INR value.
2. Non-Resident Ordinary Account – NRO
So this account is primarily focused by the Foreign nationals who earn their money in India in the Rupees and then want an account service that can help them unify their earnings, easily transferable to their foreign accounts as well.
3. Foreign Currency Non-Resident Accounts
Assuming you want your account on your primary currency such as USD, AUSD, or any other like EURO as well. You can open an FCNR account for NRIS where your money or Forex will be deposited into your account will be shown in your selected currency and the currency conversion rates.
Eligibility to Open NRI Bank Account
Below are the important points that someone has to consider, because only people who are eligible for the mentioned points can open their Non-Resident banking account.
If you are an NRI, PIO, and OCI
If you are wife or husband, in the general spouse of the Indian citizen
Any citizen who is residing in India or a foreign nation for employment, education
Any citizen or foreign citizen who is onboard for government-related work
Anyone who might have taken dual citizenship with an Indian passport available to them
As per the Indian Citizen Act of 1955, you are eligible if your parents were Indian citizens
As per the Indian Citizen Act of 1955, you are eligible if your grandparents were Indian citizens
Benefits of NRI Banking
In terms of a person who is an NRI, basically a nonresident of India you would like to understand what are the benefits of using such NRI Banking accounts. And that is why we have expressed some of the points that can help you understand that.
Some NRI bank account provides zero fees on Equity trading
Quick Payments – Since Payments are from different nations to India & vice versa, payments are quick
Tax Exemption – Some of the NRI bank accounts exempted from taxes
Account Type – Create savings, deposit, current, fixed, and different account types easily
Lowest Interest rates and Repritrations of balances
Low Maturity tenure – You can withdraw your money from the deposit
Money not affected by the exchange rates but depends on the account types for NRI accounts
Is NRI Banking accessible through all Banks in India?
Yes, according to the RBI NRI who is part of the Indian system is eligible to open their account with banks and in the spirit, most of all banks have created a system for NIRS to open accounts that are suitable for them. Some of the common examples are ICICI, Kotak, HDFC, State Bank of India, and many more which you can use to create your NRI bank accounts.
Are there any Banking limits for Money transfer under an NRI account?
Yes, NRI Bank accounts are different from the Indian bank holder account. While there are benefits of money transfer and all but there also are limitations that include the daily and monthly money transfer or withdrawal being the most important one.
Can I transfer my NRI Account to some other bank?
Yes, since most of the Banks in India have all types of NRI account options then there is also the flexibility for any account holder to close their current bank account, and then they can open a new account which makes the process easier to have your NRI account opened with some other bank you might want to open your account with.
For Trading can I use an NRI Bank account?
No, as per the government of Indian and RBI, NRI bank accounts are not eligible to participate in any trading of any kind. But in case if any of the NRI wants to trade through their account then they will have to be eligible for Custodial Participant Code (CP Code) which allows even NRI bank accounts to trade in India.