Detailed information on how to transfer money from one bank to another in USA through Account number, Wire transfer and also Bank Cheque followed by some FAQs is presented…
At some moment you must transfer funds from your one account to another or to someone else who has an account in another bank. This might be a case of paying your monthly rent or lending money to someone whom you have good contacts with. There can be any reasons and the banking options do help you transfer your funds in a quicker way if you get access to your bank online system.
There are some important points that one needs to remember, when you're on the way to transfer funds and as well need to confirm if your receiver details are proper. Any mistake in the account number or any identity may lead to movement of your funds to some wrong account, which may retrieved again.
Also check >>> Where to Cash Western Union Money Order in USA
Things to Know How to Transfer Money from One to Another in USA
If you're a citizen of the USA and want to send your funds to some known or unknown for any reason, then you must have a look at these lists which make sure about your fund transfer.
Know Account Number of receiver bank account
Note the nine-digit routing numbers and their bank money
Account Name which is the name of your receiver
Contact Information of the receiver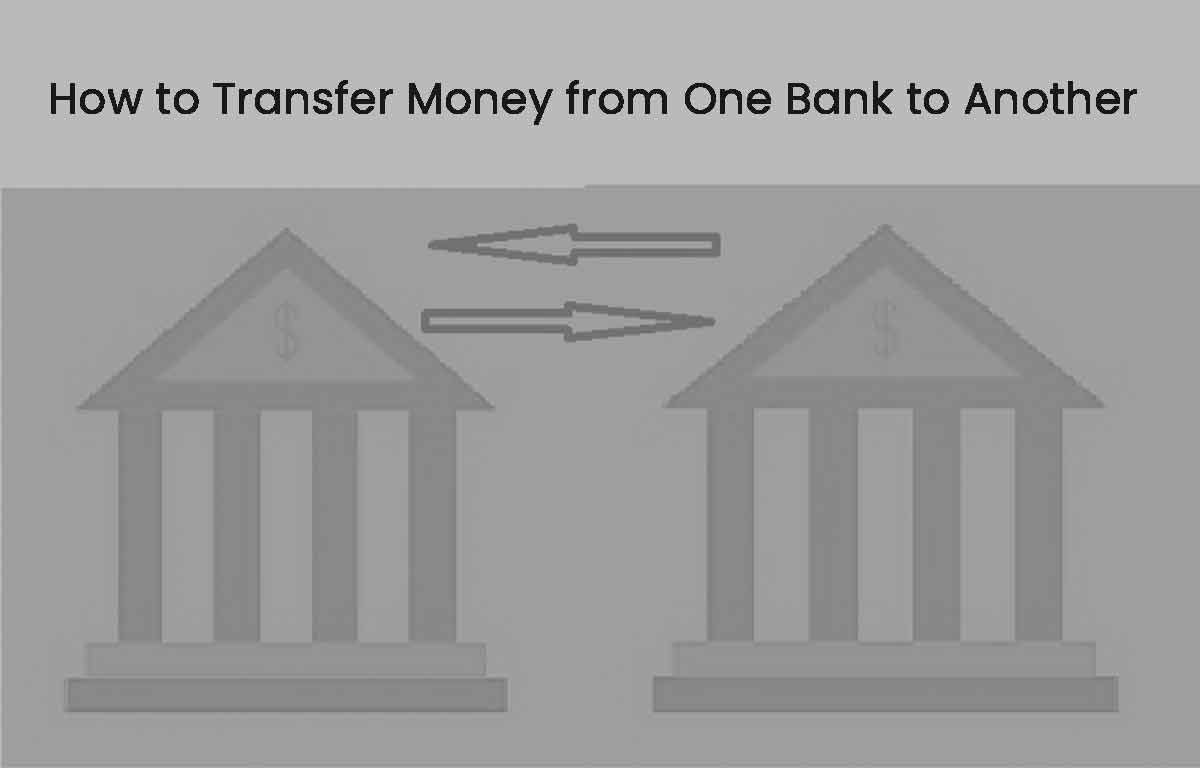 Modes of Money Transfer in USA
Money is a source of income which always seen rotating and there are multiple ways that one can use to move your funds from one bank account to another.
Using Contact Information
If you have got contact information of the receiver, then you can directly send money to them using the online service or any application. In these cases your contact number and the receiver must enroll with the respective accounts. Thus in quick time you can use any banking application. Also money sending Apps to move the funds to the receiver using the contact information.
Using Account Number
If you have got the recipient account number and their respective routing number of their bank then we can use the online banking application.
This may used if you have a good connection with the receiver and get them added to your online banking as beneficiary.
In this way you can directly send money with one tap to their accounts.
There will not be any fees, as it is a service provided by the bank and might be quick or would take 48 hours in maximum based on amount of transfer.
Using Wire Transfer
In case you require to send a large amount to anyone then you must use wire transfer. This is secure and trusted for sending large funds. Visit your bank branch or any trust wire transfer company with your recipient details. Along with our way of money transferring as a debit card or directly moving your cash.
Also check >>> Can You Buy a Money Order with a Credit Card in USA
How to Transfer Money from One Bank to another in the USA using Bank Cheque
There are ways by which one can directly give a cheque to the Receiver.
Request Receiver to deposit in their account.
Money from your account deducted when receiver submits it
This process completes within 3 days
After sending a cheque look for your account balance
Confirm the cheque, amount directly transfer to them
How to Transfer Money between two US banks instantly?
The instant way of transfer is through the online money Apps. Also your bank provided Apps which might be only possible if both accounts have their contact information updated in their account. In other cases, one would have added the receiver as a beneficiary which will allow you to send money instantly.
Can I Transfer Money to Multiple Accounts in the US?
The online transfer of funds is a service provided by the bank. The customer is free to move their money to anyone using their respective bank credentials. The bank will not interrupt any customer unless they find any irregular information in funds transfer. They have their banks system to follow rules.
Can I transfer money without a Routing Number?
Yes, it is still possible to move money to anyone without a routing number. If you do visit your branch and just provide the receiver account number along with their bank contact information.