Detailed process for how to add money to Venmo available in different types. Find how to add money to Venmo blance with bank account, through cheque and Paychecks…
Users who are registered with Venmo and have got approved for a Venmo Master card, which is a debit card, can add money to their Venmo account directly from their bank account.
These let you utilize your amount through a debit card provided by Venmo, which eases your online and offline card transactions. Venmo is a Mobile payment Application from PayPal which allows the customers to send or receive the amount. It also allows the merchants to get the payments from customers by utilizing their service directly in their Venmo Balance.
How to Add Money to Venmo
There are multiple ways by which one can add money to their Venmo balance. Bank transfer, direct deposit, Check Deposit, Credit Card and Debit Card are few quickest methods by which you can add money to your Venmo balance, and then later you can transfer it to anyone around. The easy way to add money is through a linked bank account; however you have options of Cards to use to add the money. The methods may use when you don't use your account to add the money to Venmo Balance.
Any type of process to add money to Venmo balance needs to add or linked with your account. Thus customers have to wait until their bank account or credit card or debit card added to their account.
Here are some quick steps which you can follow and get the amount add to your Venmo balance instantly. Make sure your registered users are with Venmo and get the master debit card from Venmo.
How to add money to Venmo Balance with Bank Account
Launch the Venmo App by installing it in your device
Now Go to You tab and select the icon of dollar at top right
Tap on Manage Balance to displace the option on screen
Now enter the amount and click on Next button to proceed
Select the Bank account form which amount to add to Venmo
Click on Add button by revving the information along with arrival date
Now click on Transfer Button and proceed with Payment procedure
That's it, The Venmo Balance with said amount loaded
One of the quickest ways to add money to your Venmo by using Paychecks. You can directly deposit the money to your Venmo balance by using the paychecks issued on your name. There is a process which you can follow and directly deposit the amount to the account.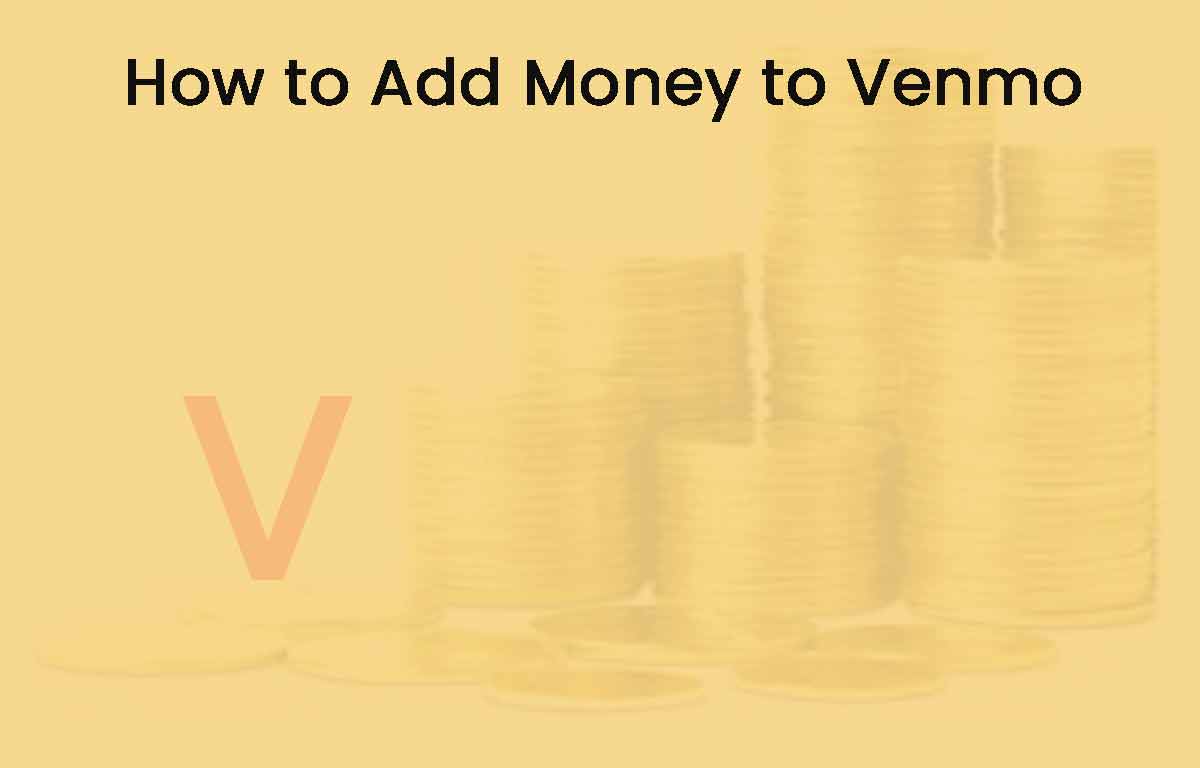 Add Money to Venmo through Paychecks
Launch the Venmo App and then select the You Option from top
Select Direct Deposit from menu and then select Account number
Note down the Account Number and Routing Number form here
Share the same with anyone or employer who despite send amount to you
Customers can use Cheque to directly encash in their Venmo Account, which will be quicker and even save your time from visiting the Bank.
Add Money to Venmo through Cheque
Select You option from Venmo App from menu options
Now select Manage Balance and then tap on Cash a Cheque
Get a picture of Cheque and Upload it in the photo section
Select the time to access your funds and submit the request
Write VOID on your cheque and upload again to confirm
Now your cheque processing may displayed in Summary
In less than 10 days the Venmo Balance may load with amount
Reference: venmo.com
How do i add money in Venmo instantly?
Customers who want to get the money added to their Venmo balance install, they have to choose 'instant' when they check for the amount in options. Then select the preferred method of debit such as Linked Bank Account or card to process the transaction.
Can you cash a deposit in Venmo?
There is no way for the service centers from Venmo that allows the customer to cash deposit the amount in Venmo Balance. Customer can only use the online methods or card details to add money in their Venmo Balance
How to get Money from Venmo without a Card?
In case, if you don't have the Venmo issued card then you can use the Linked Account or debit card or credit card withdrawal. The option needs to select and you can directly list any ATM or bank branch to withdraw money which was in Venmo Balance.