In this article we will provide HDFC Forex card Login and also Find the 3 options allowed by HDFC Bank to check forex card balance from time to time in online and by customer care, check the process and dialing number to get forex balance…
HDFC is a National Cum international Bank which holds many services for its customers, and Forex Card is one such option that HDFC bank does provide in all the various streams and based on the customer eligibility and requirements the Forex Card is issued which does help them when they are on their way to a foreign country.
Having a Forex Card during your visit abroad from India does help you in many ways, as they also come with insurance which protects your loaded money always. Customers can use the options to check their balance and get it loaded timely so that you will not be short of money during your business or family trip to any country outside India.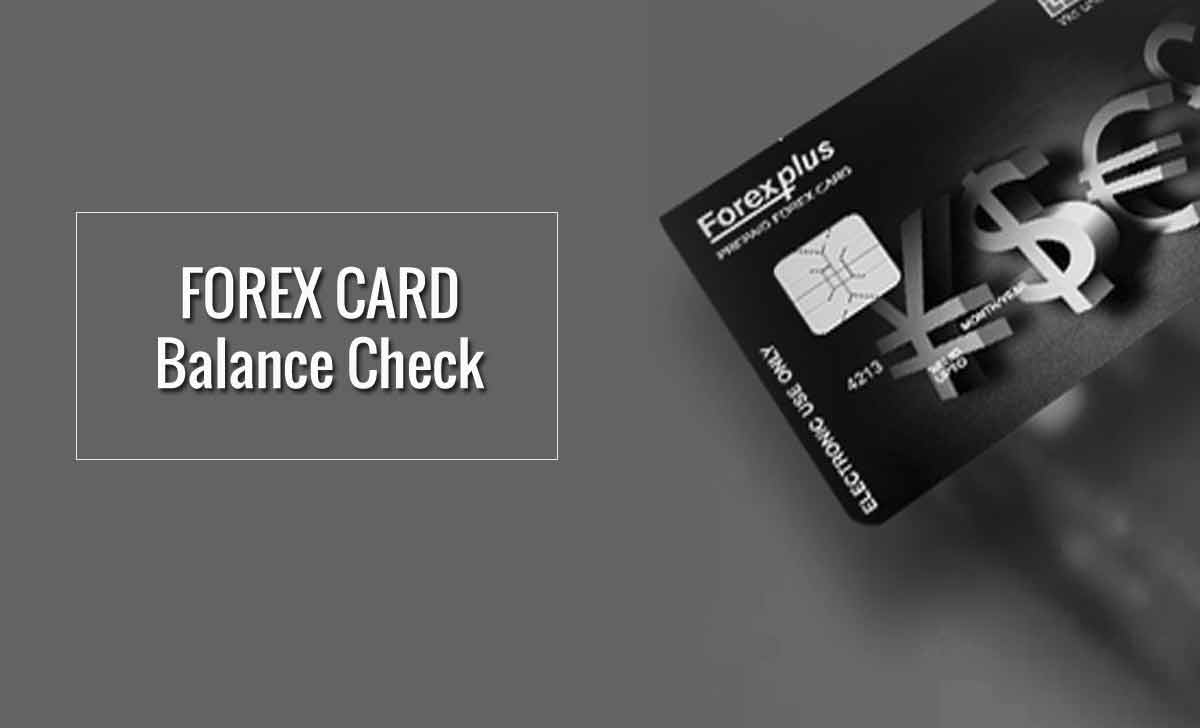 How to Check HDFC Forex Card Balance
There are multiple options that may used to access your Forex Card balance directly, and here are the 3 methods are shown below which you can try to get your balance on screen.
Forex Card login
Customer Care
HDFC Net Banking
Option 1
Also read: Forex Card Loaded Currency Types
HDFC Forex Card Login
In this process, you need to have access to the Net Banking for HDFC prepaid account during the time of registration with the unique user ID created.
Visit hdfcbankprepaid.hdfcbank.com/hdfcportal/index
Enter your user ID or forex card number
Provide Password which is your activation code or provided IPIN or else you can click on Forgot User ID / Password opt to know your details
Enter the OTP sent to your mobile number to proceed further
In the Login page of Forex Card, click on My accounts from the menu
Click on Card summary to check the details and your balance sheet
Also read: HDFC Bank Forex Remittance Charges
Option 2
In this process, you need to make a call to the customer service of HDFC bank and ask them to fetch your details to provide your forex card balance.
HDFC Customer Care
Dial the number 61606161 along with your state code at first
Now select your preferred language with the provided number option
Next Dial 4 to select the Loans, Demat/ Prepaid/ Forex Card option
In the next options, dial 3 to get the Forex Card and enter your card number
Once your card details verified, your call may transferred to the customer care representative and they will provide your concerned details by looking into your HDFC Forex Card details.
Option 3
To know how to check forex card balance is just you need to go to your normal HDFC forex card net banking and find HDFC Forex Card balance check by some little calculations, and this option will be valid if you have inked your card with net banking.
Also find: HDFC Customer Care Number
Net Banking Login
Visit the HDFC internet banking page and provide your User ID
Pass your password and get access to the net banking page
Select Cards and the opt Prepaid cards from the options
Select the Forex Card already linked with your account
The details of the card with minimum balance shown on the screen with the entire history of the transaction. This may as per date selected from the options, which allow to get the report sent to your email for a lookout.
Types of Forex Cards that are offered by HDFC bank?
There is numerous card that is offered by HDFC under Forex Card list, which is Multi-Currency Forex Card Plus Card, Regalia Forex Card Plus Card, ISIC Student Forex Card Plus Card, Hajj Umrah Card, MakeMyTrip HDFC Bank Forex Plus Card, and an individual can get any of these cards based on their eligibility and recruitment.
Do I need to manually Link my Forex Card with Net Banking?
Yes, an HDFC customer who has been allocated with the Forex Card needs to get their new card linked to Net Banking through logging into it, and this will help you load the card directly and as well look at the transaction sheet in an easy manner.
Does charge extra to load HDFC Forex card abroad?
The option to load the HDFC Forex Card is not possible from anywhere overseas, and as the option to load will not be opened in the abroad country, the customer needs to ask someone from India to use their credential to load the Forex Card with the amount.