Make sure to download the CESC duplicate bill for future references. Just check the complete guide for How to download CESC bill or Print directly from official site in online…
Citizens of Kolkata receive their power supply by the grid from CESC and RP-Sanjiv Goenka Group. And on a monthly basis all the houses that are registered with the Calcutta Electric Supply Corporation power supply receive their monthly electricity bill that can be paid online easily.
And in case if you have already made your Kolkata CESC bill payment with your 11 digit customer id, then you can rest assured that your monthly bill has made. But most of the time, you might want to save a copy of your bill payment.
Or else even need to make a CESC duplicate bill copy as well. Through the below guide, you will learn the process to view your duplicate bill and download it as well.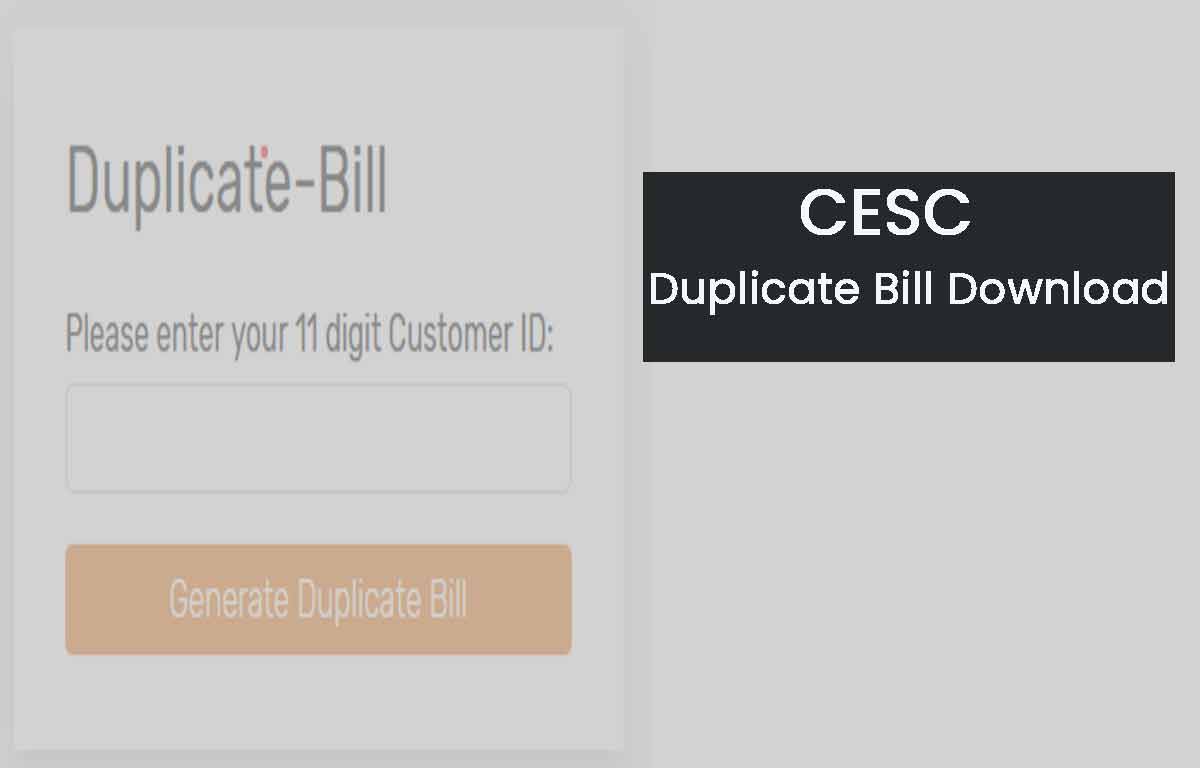 How to Download CESC Duplicate Bill Online
Follow the instructions below to download CESC duplicate bills from online without any account creation or login as well.
Go to CESC official website bill view page from here cesc.co.in/viewPrintBill
Click on View/ Print Bill option under the Digital Services
Go to Duplicate Bill and under it enter your 11 digit CESC customer id
Tap on Generate Duplicate Bill and you can view all your previous bill payments
Choose the bill you want to download and click on the save button to download in PDF format.
How to view CESC Bill Online?
In order to view CESC Bill from online, visit their official website and then go to Digital Services. Under which click on View/ Print Bill option and enter your 11 digit customer id in the generate duplicate bill option to view your bill.
CESC Bill Payment Receipt Download?
Yes, you can visit the Duplicate Bill view page from CESC website in order to save a copy of your previous bill payment.
How to download a duplicate CESC Bill?
Visit CESC website, go to digital services and under view/print bill you can download a duplicate of CESC bill.