CESC Bill payment in online with differnet payment modes available in easy steps. Just check simple guide to make CESC online bill payment and to check payment history and receipt…
In this article, 25penny will go through the instructions to help you understand the CESC multiple bill payment process. At the same time, learn more about the process to check the payment history, CESC duplicate bill download and receipt as well. Before you head down to the bill payment process ensure that you have your customer ID which is a 11 digit numeric code that will showcase all your pending bills.
| | |
| --- | --- |
| Name | Calcutta Electricity Supply Corporation |
| Official Site | cesc.co.in |
| Help line numbers | 03335011912, 03344031912, 18605001912, 1912 |
| Email Id | cesclimited@rpsg.in |
CESC Bill Payment Online
Follow the steps below to learn how to complete your CESC Online payment monthly bill from their official web portal with your customer ID.
Open the CESC official website from here cesc.co.in
Click on cesc Quick Bill Pay and then on the next page click on Monthly Bill
Enter your 11 digit customer ID code and enter captcha code from the image
Tap on proceed button and confirm all your customer details, then click on next
Under the Payment page, enter the amount to be paid. Then click on Pay now to complete the payment either from Debit/Credit, Net Banking or UPI as well.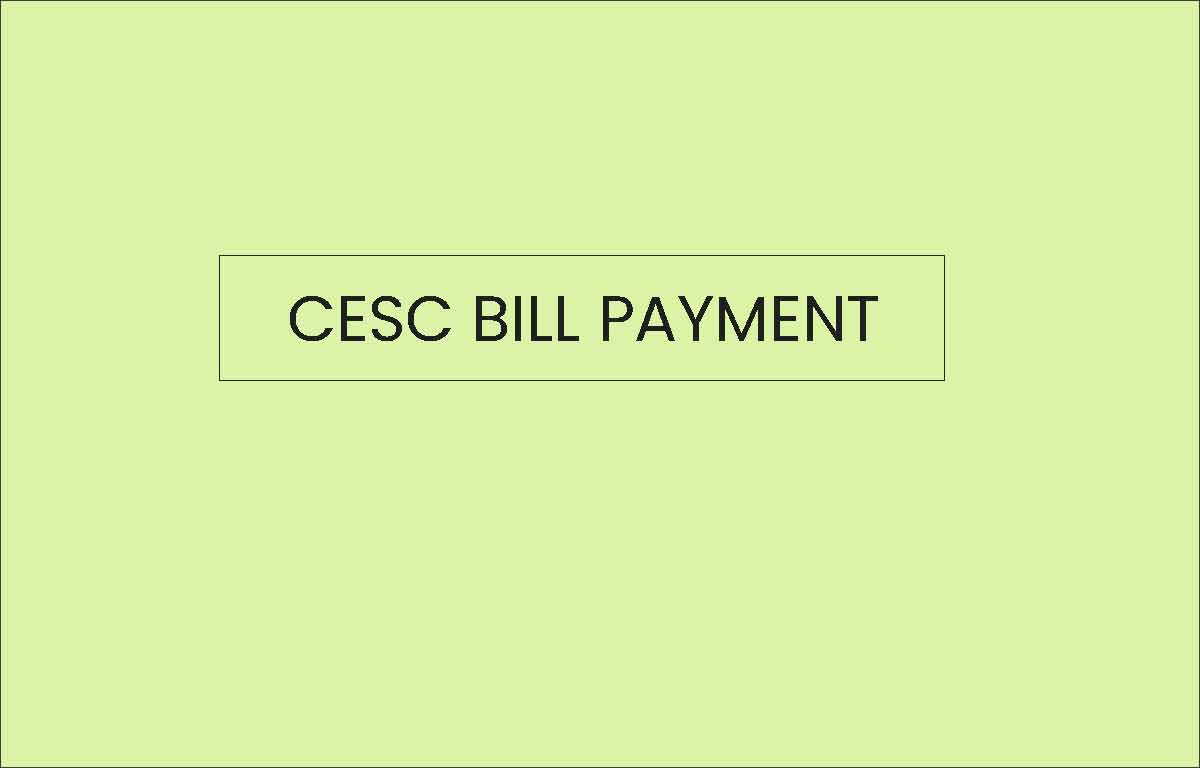 How to Download CESC Duplicate Bill
If you've recently made payment or sometime back then you can check both the account history to look at records and even download the duplicate as proof as shown in the below process that will help you check CESC bill payment history by receipts.
Go to the CESC official portal cesc.co.in/home
Click on View/Print Bill option under Customer zone
Enter your 11 digit customer id
Fill the captcha from the image
Click on Generate Duplicate Bill
View the Bill, Save and download or print as well and also as well as receipts.
CESC bill payment time?
There is no specific time for making the bill payment as it can be 24/7. But it is always suggested to complete the transactions during working hours. As bank servers might be down during the non working hours for maintenance and a lot of other reasons.
How to make CESC multiple bill payment?
In order to make CESC multiple bill payment you need to select Monthly Bill Multiple Bill Payment option under Quick Bill pay option.
Where to find CESC bill payment offers?
You can find a lot of different offers on the CESC bill payment. But only through UPI or other payment apps such as PayTM, MobiKwik and more.