With BMO's secure online and mobile banking platforms, BMO bill payment becomes hassle-free. The effective and efficient ways to promptly manage your BMO bill payments are using your Mobile, Computer (Online), and ATM.
The new BMO Bill Payment Services offer a seamless and convenient way for customers to manage their financial obligations efficiently.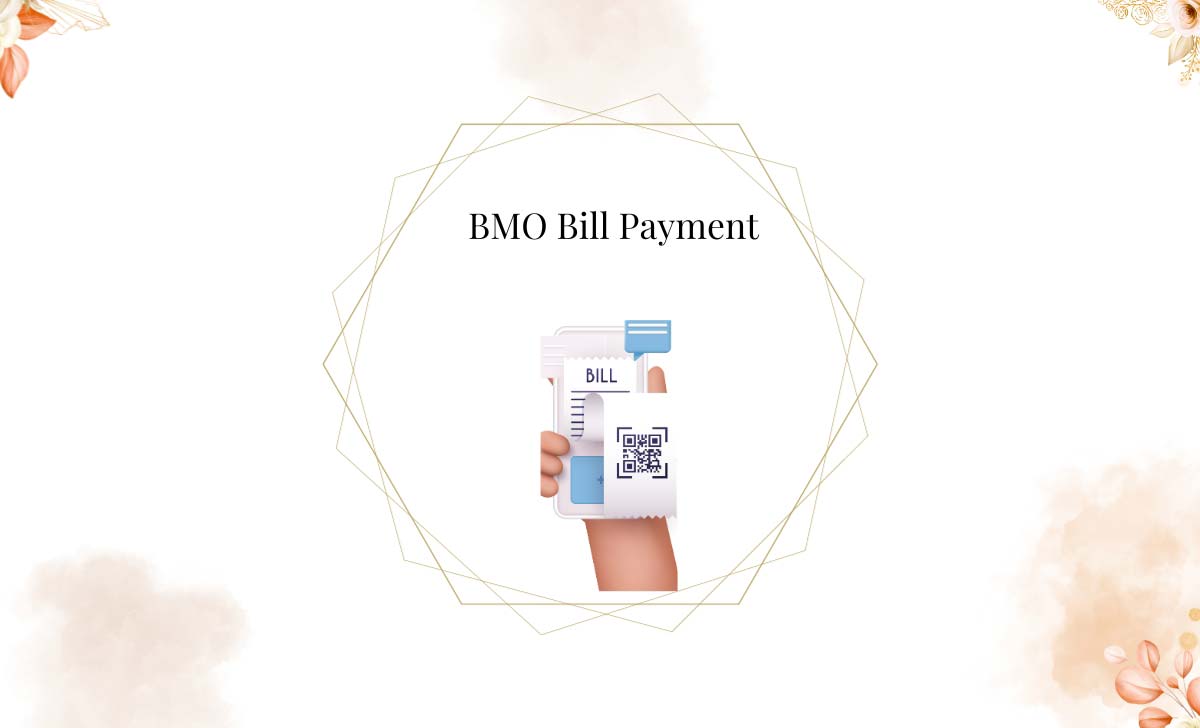 BMO Bill Payment on Mobile App
BMO facilitates an easy process for customers to make bill payments through mobile devices, including smartphones and tablets. Follow the given general steps for BMO Bill Payment Using Mobile:
Download and install the BMO Mobile Banking App.
Sign in to the BMO Mobile Banking App.
Select the Pay and Transfer icon.
Select the PAY A BILL option.
Select the payee from your list or add a new payee if needed.
Choose your account (Chequing /Savings).
Enter the Amount to pay and select the Date.
Follow the on-screen instructions.
Click on Done and Continue.
Review and click on Confirm the payment.
By adhering to these steps, you can easily and securely manage your bill payments using BMO's mobile banking app.
Is the BMO banking app secure?
Yes, the BMO banking app has strong security features:
All info sent and received is encrypted to avoid third-party risks.
The app does not store any confidential info or cookies on your device.
Data sent through the app is free from harmful software.
BMO Bill Payment Online
Bank of Montreal Bill Payment using computer or online payment provides customers with an optimised and effective method to handle their financial obligations. Here is a step-by-step guide on paying bills using BMO's online platform:
Sign in to the BMO Online Banking using the website www.bmo.com
Go to the Pay and Transfer icon and click on Bill payments.
Under Make a Payment tab, Choose a payee. (Click on add a payee to add a new payee)
Enter the details- Payee name, your account, amount, frequency of payment and Date.
Click on Continue.
Review and click on CONFIRM BILL PAYMENT.
By following these instructions, you can efficiently handle your bill payments through BMO's online banking platform.
BMO ATM Bill Payment
Settling bills via a BMO (Bank of Montreal) ATM presents customers with a practical substitute for in-person or online transactions. Here is a guide on how to make bill payments using ATM:
Visit the nearest ATM and insert your debit /credit card.
Enter your card PIN.
Search for the Bill Payment option on the screen.
Select the payee from your existing list.
Enter the payment details displayed on the screen.
Review and click on Confirm.
By utilizing BMO's bill payment services, you can streamline your financial responsibilities, reduce paperwork, and ensure that your bills are paid accurately and on time. Whether you are managing utility bills, loan payments, or credit card dues, BMO's efficient and secure platform makes the process smooth and hassle-free.
Also Find>>> BMO Near Me to Find Branch or ATM and How to Fix Appointment
You can also visit the website bmo.com/main/personal/ways-to-bank/pay-bills/ regarding Bill Payments.
Can I pay a bill using a non-BMO ATM?
No, you can pay a bill using your BMO account at a BMO ATM only.
How to Manage BMO Payees
Managing your BMO Payees is a crucial aspect of maintaining efficient online banking. Whether you need to pay bills, transfer funds, or schedule regular payments, keeping your payee information well-organized and up-to-date ensures seamless transactions.
In this guide, we will walk you through the process of managing your BMO Payees. Here is how to do it:
Visit the BMO website www.bmo.com.
Sign in to your online banking account using credentials.
Select the Pay and Transfer icon in the navigation menu.
Select the Bill payments option.
Under the Manage Payees tab, select Add a Payee to add a new payee.
Fill in the required information- Name, Account Number, and Nickname(optional).
Click on Add a payee.
You can also modify or remove payee details from the current list at any time by choosing the appropriate action located next to the payee's name.
You can follow these guidelines, to oversee your list of BMO payees and process bill payments effectively through BMO's online banking interface.
How Many Payees can I add to my profile
You can add up to 99 payees to your profile.
For more information regarding BMO payees, visit https://www.bmo.com/main/personal/ways-to-bank/pay-bills/
BMO QuickPay
BMO QuickPay streamlines bill payments for customers by enabling them to settle telecom and utility bills via email. This user-friendly service is tailored for convenience, simplifying the payment process for BMO customers, and ensuring effortless transactions.
You can conveniently use QuickPay, without the need to sign up or register.
Before making payments using QuickPay, ensure that your name, mobile number, account (from which payment will be made) and email address are all up-to-date in your BMO Online Banking profile.
In addition, please ensure that you have already paid each payee with BMO Online Banking and this service covers utility or telecom providers such as Enbridge, Hydro One, Bell, Telus, Rogers and others.
Follow the steps mentioned below to make Bill Payments using BMO QuickPay:
Forward your ebill or a photo of your paper bill to quickpay@bmo.com using a smartphone or desktop.
Confirm the payment amount and recipient by replying with PAY.
Wait for a few minutes.
Receive a confirmation text from QuickPay once the bill is paid.
After sending your bill to quickpay@bmo.com, if you do not receive a text message, then your bill has not been paid.
Please note that the BMO Quick Pay process may have slight variations depending on the specific online banking platform or mobile app you are using. It is always recommended to refer to the official BMO website or contact BMO customer service for detailed instructions tailored to your specific situation.
Are payments made through QuickPay secure?
Yes, as every payment is backed by QuickPay's 100% Electronic Banking Guarantee.
Visit the website at https://www.bmo.com/main/personal/ways-to-bank/bmo-quickpay/ to know more about BMO Quick Pay.
What is the difference between QuickPay and paying bills through online or mobile banking?
With BMO Online or Mobile Banking, you need to sign in and enter the payment details yourself. QuickPay allows you to simply forward the bill and confirm the payment via text, without signing in.
Is it possible to cancel a bill payment if an error is made?
Absolutely! Like a bill payment made through digital banking, you have the option to cancel the payment if it has not been processed.
If I do not have enough funds in my account, what happens?
Insufficient funds may result in an overdraft. Without adequate overdraft protection, payments will fail and you will be notified.
How does BMO recognise my identity?
BMO links your email address to your distinct customer profile in our system.
BMO Automatic Payments
Enabling Automated Payments for your BMO credit card provides the convenience of having your credit card bill settled automatically from your bank account every month on the designated due date.
How to Setup BMO Automatic Payments
To set up BMO Automatic Payments, make sure that you add your BMO Credit Card as a payee. You may require to input your credit card number and other relevant information at that time. After successfully adding your credit card as a payee, you can now make automatic payments.
To set up BMO automatic payments, you can follow these steps:
Visit the website https://www1.bmo.com/banking/digital/login
Sign in to your BMO online banking account using your credentials.
Tap on the Accounts section.
Select your credit card.
Click on the Manage tab mentioned in the bottom left corner.
Under the Accounts option, click on Automatically pay your credit card bill.
Choose your account (savings/ chequing).
Select the amount to pay, frequency and date to pay automatically.
Click on Continue.
Review the details and confirm the set-up.
Upon completion of these steps, BMO will automatically send payments to the specified payee according to the frequency and amount you have specified.
Frequently review your BMO credit card statements to verify the accurate processing of automatic payments.