Help you understand how you can navigate your way into understanding more about the Yonkers parking ticket violation prices for each type, how you check and pay for the ticket or dispute or fight…
If you live in New York and love being called a Yonker, then you must have some time in your life to receive a Yonkers parking ticket right? If yes, then you should already know that all the parking ticket violations and red light or any traffic violations in the city are handled by the Yonkers parking violations bureau.
They handle all the traffic violations and related issues and if you are a Yonker who has either received a Yonkers parking ticket and want to pay the file or dispute or anything else, then you should reach out to Yonkers parking tickets website.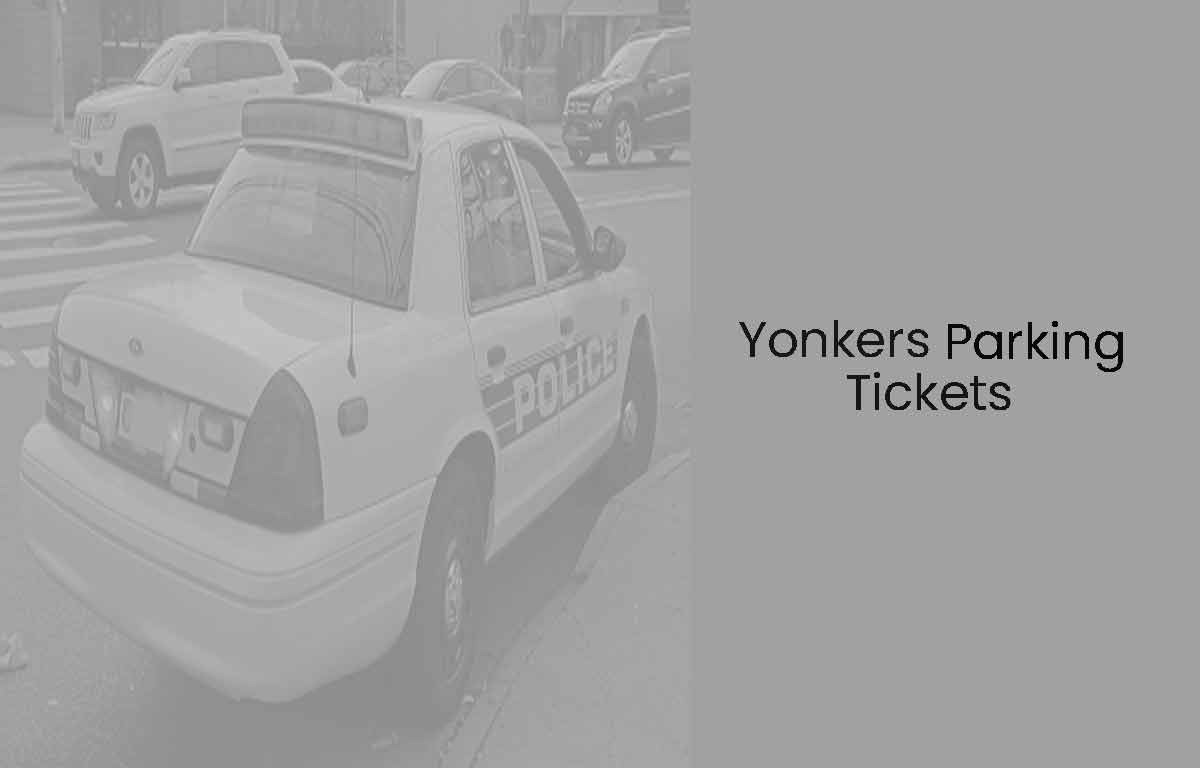 Yonkers Parking Tickets Violation Types and Prices
So before you head and find your ticket violations, you should be aware of the yonkers parking ticket violation types and prices for each that needs to be paid.
| | | | |
| --- | --- | --- | --- |
| Yonkers Ticket Violation | Type | Price | Due Date |
| Overtime Parking | Metered Spot | $25 | 30 days |
| No Parking | No Parking Zone | $50 | 30 days |
| Blocking Driveway | Driveway | $100 | 30 days |
| Expired Meter | Metered Spot | $25 | 30 days |
| Unregistered Vehicle | Unregistered Vehicle | $100 | 30 days |
| Handicap Parking | Handicap Spot | $230 | 15 days |
Ref: https://ecode360.com/15091439
How to Pay Yonkers Parking Tickets Online
You can follow the below steps to check your Yonkers parking ticket violations and learn how to pay for the parking tickets online as well.
Step 1: Visit the Yonkers Parking Ticket Payment Website
First, go to the Yonkers Parking Ticket Payment page. To get there, go to https://www.pticket.com/yonkers.
Step 2: Enter Ticket Information
You must enter the citation details, including the ticket number and the vehicle's license plate number, once you are on the website. This information is printed directly on the parking receipt.
Step 3: Review Ticket Details
You can review the details of the citation, including the sort of violation, the due date, and the fine amount, after entering the ticket information.
Step 4: Make Payment
When you are prepared to pay for the ticket, you can choose a payment option and supply your payment details. Credit cards and debit cards are accepted as forms of payment.
Step 5: Confirmation
You will get a confirmation page with a payment confirmation number once your money has been processed. Keep a note of this number for your files.
How to Check the Status of Your Yonkers Parking Ticket
Visit Yonkers Parking citation Payment website
Choose Check Status option,
Find out the current status of your Yonkers parking citation. To check the status of your ticket and any outstanding balance, you will need to input your ticket number and license plate number.
You can quickly check and pay your yonkers parking tickets payment online by following these easy steps. Don't forget to take action before the deadline to prevent late fees and legal repercussions.
Ref: https://www.yonkersny.gov/services/make-a-payment/tickets
How much are Yonkers Parking Tickets?
The fine for Yonkers parking tickets varies depending on the type of violation. The cost of the fine should be indicated on the ticket.
Do you have to Pay the Parking Meters in Yonkers today?
Yes, you have to pay the parking meters in Yonkers today unless it's a legal holiday or the meters are otherwise marked as not in use.
How do I Check if I have Tickets Online in NY?
You can check if you have tickets online in NY through the New York State DMV website. You will need your driver's license number, the last four digits of your Social Security number, and your ticket number.
How to Perform Yonkers Ticket Lookup?
You can perform a Yonkers ticket lookup online through the Yonkers Parking Violations Bureau website by entering your license plate number and the ticket number.
How to Pay Yonkers Parking Ticket by Phone?
You can pay your Yonkers parking ticket by phone by calling the Yonkers Parking Violations Bureau at 914-378-8191 and following the prompts.
How to Pay Violation Ticket Online?
You can pay your violation ticket online through the Yonkers Parking Violations Bureau website. You will need your ticket number and the license plate number of the vehicle that received the violation.