Standard Chartered credit card payment now made online using different ways, just log in to any mode and pay your credit bill within due date and avoid late fee charges…
Having paid your credit card payment in time will keep your credit score stable and will always help you open for future financial options, and the outstanding amount is the amount that is utilized by a Standard chartered credit card customer for that partial month.
These amounts must be paid within the outside due date and any delay in paying these amounts will charge you a penalty, and there are multiple ways through which one can get their outstanding cleared and the due date can be checked form the Standard Chartered Credit Card online or through the SMS alert that is enabled to your registered mobile number.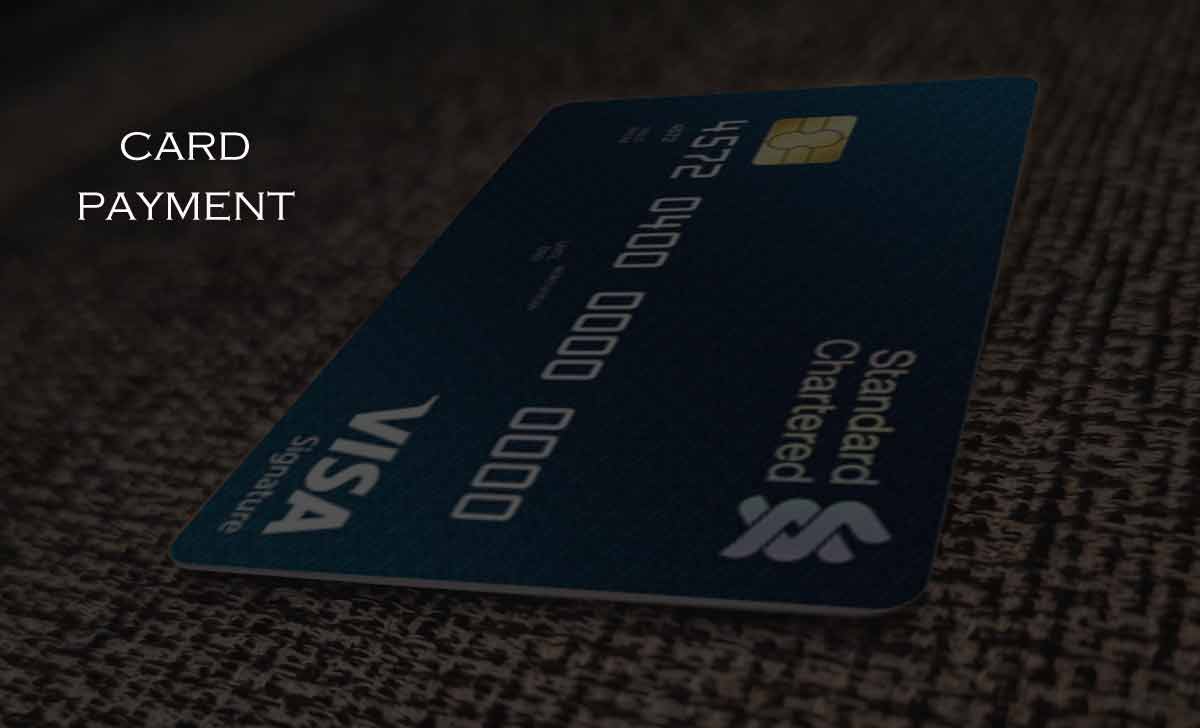 Standard Chartered Credit Card Payment
The payment to the credit card should be processed by the time you reach the due date by using any of the methods shown here, and 25penny.com will deliberate the different online ways, which you can prefer as per your convenience and get your bills paid.
Standard Chartered Credit Card Payment Through NEFT
Having to pay your Bills or outstanding amount using NEFT is the easiest process, and if you have internet banking, then you can utilize these processes without much concern.
Go to your bank internet banking website and click on it to login
Once logged in, click on Add Cards, and then click on to proceed
Now enter card details along with that enter the IFSC code
Once the card is successfully added, enter the amount to be paid as outstanding
That's it, where the credit card payment through NEFT will be processed once you click on the Pay button. These will be quick and easier, as your card will be remembered airtime.
Standard Chartered Credit Card Payment through Online Banking
The option to pay your SCCC payment through online banking is also preferred when you use internet banking for most of your transactions.
Visit the Standard Chartered online banking portal from your browser
Now click on Online Banking and then click on the menu button to explore
Sect signup of Online banking and agree on the Terms & Conditions
Click on Accept and enter your debit card number along with the PIN
Select Card payment form menu and click on it to enter details
fill your cards details and enter your outstanding amount
Click on Pay button and select mode of payment form is provided
that's it! your payment using the Standard Chartered online banking has been processed and it has been completed successfully.
Standard Chartered Credit Card Payment through Bill desk
Get your SCCC Payment for your outstanding amount processed through BillDesk in quick steps, do follow these steps and get your outstanding amount paid.
Visit the Bill Desk portal and click on card payment service
Enter the card details along with the amount to be paid to card
Now click on the Pay button and choose a bank from to pay the amount
These will take you to the bank interface to enter your banking details
Once confirmed, the amount will be deducted, and your dues will be cleared
The credit card payment will be cleared, and the page will redirect you to the main page once the transaction has been completed.
Standard Chartered Credit Card Payment through ECS
Many customers do opt for these options from their bank, as they don't want to miss the due date of credit card payment.
The ECS option is available through different Forms in the Bank
Get the Application Form online and fill it with your details
Make sure you fill your Card details and Bank account number
Submit the Form to the Bank through Online or Online Mode
Once registered, the ECS will be activated on your Credit Card
That's it, card payment for your month due will be auto-debited through ECS mandate directly from the account you have specified.
Standard Chartered Credit Card Payment through PayTM
Launch and log in to your Paytm application with your mobile number
Here click on Services and then tap on credit card payment from the list
Enter your card details and Paytm will automatically get the bank name
Now enter the outstanding amount to pay and click on the pay button
Select any mode for transfection and submit the details
That's it, by using your Paytm has been processed and it will instantly reflect the credit card, these will remind you of payment for next month's cycle as well.
Does Standard Chartered Credit Card Payment have an interest charge?
Yes the Standard Chartered bank card Payment if paid after the due date will obviously be applied with an interest charge. The interest will be charged on your entire outstanding amount and it is advised to pay a minimum amount to avoid the service and interest charges on your Standard Chartered Credit Card.
Will Standard Chartered Credit Cards be blocked if outstanding amounts are not paid?
If the Standard Chartered credit payment for outstanding is not cleared even after 2 months of bill generation. The card will be processed as blocked and will only be activated after the customer has paid the total due song with the interest applied for late payment.
Can Standard Chartered Credit Card Payment be Offline?
Yes, the customers who are using a Standard Chartered Credit Card can utilize offline facilities as well to pay their bills. So visiting the Branch, Using Standard Chartered ATMs, using payment center and more can be used to get your Standard Chartered card payment processed.
What is Customer Service Number for Standard Chartered Credit Card?
Customers can use the number 1800 345 1000 to dial the Standard Chartered Credit Card customer service. customers can get their information and as well record any grievance to the bank in terms of their services.