State Bank of India account holders allows to open SBI Fixed Deposit online. Get step by step complete process to open FD of SBI through online….
The customer of State Bank of India can avail the benefit of opening their SBI Fixed Deposit account through Internet banking facility. In the past the customers needed to visit their Nearest SBI Branch and get their Fixed Deposit or RD by submitting their valid documents.
Now the service through internet banking has increased. The registered customers can proceed to get their Fixed Deposit account created in quick steps. As the SBI net banking customer does have their entire details already saved in the Bank. This makes it easier to get open the Fixed Deposit Account.
As per regulation of Fixed Deposit from SBI, customer needs to select fixed term for deposit or SBI RD online. It can be in months or years as per their choice. Once the maturity has met the amount will add back to their savings account.
While contributing to the Fixed Deposit, customers can directly select their savings account in SBI. Get the account deduct without using any external service. As well after a term of period, you have a chance to increase the value of customers' Fixed Deposit which makes it more convenient to manage their saved money.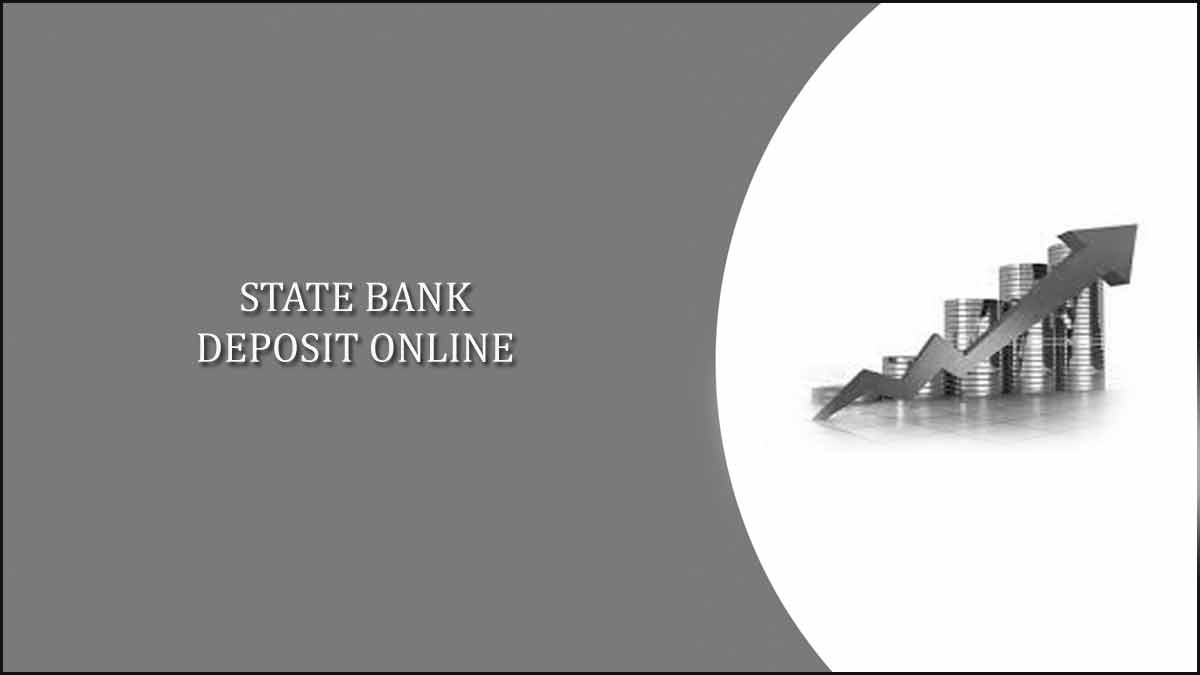 SBI Fixed Deposit Online
Get benefits of depositing money by opening fixed deposit account in SBI. Follow the below steps to open fixed deposit of SBI through online.
Open official website of SBI net banking

Visit official website of SBI net banking or you can open this link www.onlinesbi.com from browser

Click on Login and enter details

Tap on Login under Personal Banking section and provide the details asked in the page and Click on login

Click on eTDR under the Fixed Deposit option from Main menu

Tap on e-TDR / e-STDR(FD) under FIxed deposit option from Main menu

Choose a Fixed Deposit and Tap on Proceed

Select the Type of Fixed Deposit which you want to Open and Click on Proceed

Select bank account and fill the Amount

Choose the bank account where the money debited and FD principle Value and fill it in Amount section

Choose the term deposit option

Click on Senior citizen option if you are above age of 60 years and also select the term deposit options like STDR or TDR

Select Tenure of deposit followed by maturity instruction and maturity date

Choose tenure of deposit and select a option from maturity instructions and also the maturity date
The following are the SBI FD interest rates revised from 15.02.2023 and 10.03.2023 for General Public and Senior Citizens. Find the table which clearly mentioned as per the deposit amount and the tenure.
SBI FD Interest Rates 2023
| Period | Interest Rates in % Revised for public w.e.f 15/02/2023 (<Rs2cr) | Revised Rates in % f or Public w.e.f 15.02.2023 (Rs.2Cr & Above ) | Revised Rates in % for Senior Citizen w.e.f. 15.02.2023 (Rs.2Cr & Above) |
| --- | --- | --- | --- |
| 7 to 45 days | 3.00 | 4.75 | 5.25 |
| 46 to 179 days | 4.50 | 5.5 | 6.0 |
| 180 to 210 days | 5.25 | 6.0 | 6.50 |
| 211 to less than 1 year | 5.75 | 6.25 | 6.75 |
| 1 year to less than 2 years | 6.8 | 6.75 | 7.25 |
| 2 years to less than 3 years | 7.0 | 6.25 | 7.0 |
| 3 years to less than 5 years | 6.5 | 6.0 | 6.5 |
| 5 years and upto 10 years | 6.5 | 6.0 | 6.5 |
Fore more details on SBI FD interest rates, please visit authentic page sbi.co.in/web/interest-rates/
Which is the Best Fixed Deposit in SBI?

SBI providing a highest FD interest of 5.5% of regular accounts and 6.3% for senior citizens with a minimum tenure of 5 years.

Can we withdraw SBI fixed deposit at anytime online?

yes, the customer can close or withdrawn the existing SBI fixed deposit online at anytime, but this may create through online previously, then only you are allowed to closed in online now. The interest rates may vary as per the closure date and will credit the same in linked savings account. If anyone deposit through branch, may have to close before maturity through branch only.

Is it able to have SBI FD account without savings account?

Yes. Some banks are allowing customers to have Fixed Deposit accounts who are without having a savings account in that bank.