SBI ATM OTP cash withdrawal now made more secure | Register your mobile number and withdraw cash in SBI ATM…
State Bank of India has got an extra security on ATM withdrawal limit. This has been brought to picture to avoid any unauthorized transactions. Any amount to be withdrawn above 10,000 need these OTP to be entered at the ATM once you have submitted your ATM PIN number.
This service has come into picture since September 18 in the SBI ATMs only. This service is not yet taken by any other bank ATMs. The main motto to bring OTP facility is to secure your card transaction, even if it has been lost.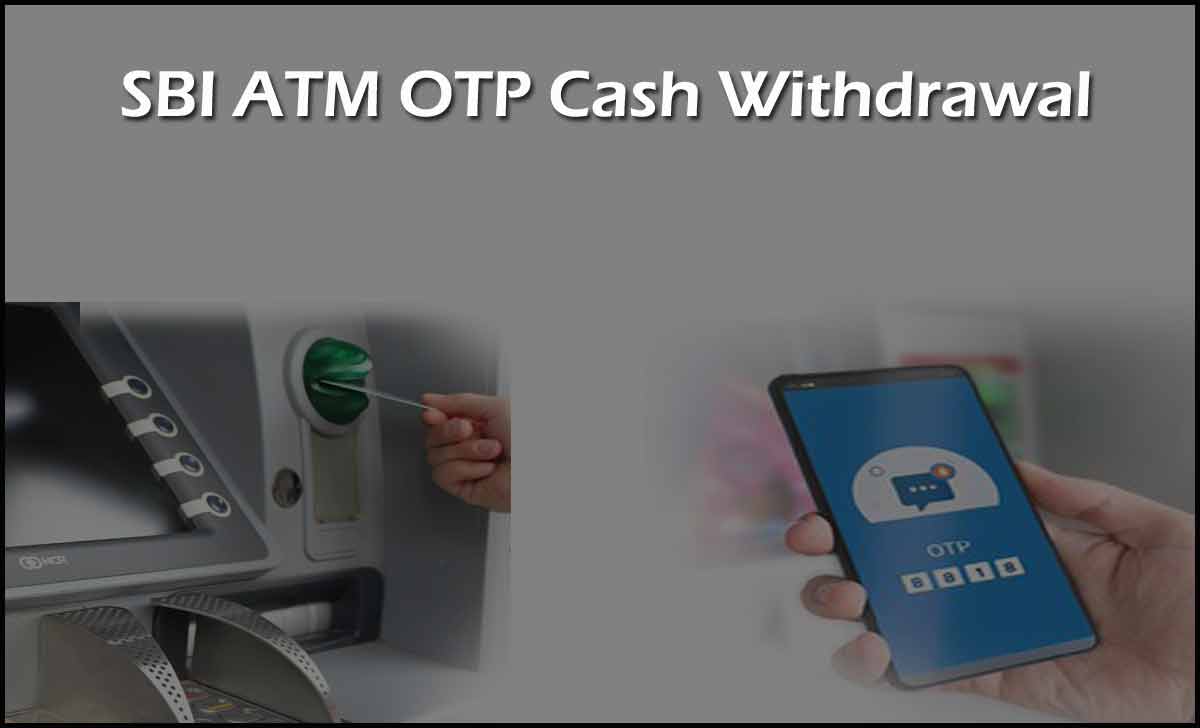 Thus making your amount secure in SBI was the main AIM that got the OTP cash withdrawal service. Make sure you have your registered mobile number with you during these transactions.
The cash withdrawal from the ATM machine is easy if you have your registered mobile number. Without the mobile number, you will not be able to withdraw more than 10,000 in per-day transaction.
SBI ATM OTP Cash Withdrawal Process
Visit your Nearest SBI ATM by locating it from Google
Insert your SBI ATM in the machine and proceed with steps
Once you have entered your PIN, it will send an OTP to your number
Enter the received OTP in ATM Machine and click on Confirm
The amount entered will be then processed under the machine
Collect your cash and then take your ATM machine after the transaction has been completed. Make sure you count your cash before leaving the ATM counter
To get this facility enabled in your ATM while cash withdrawal from SBI ATM, you must have registered with your mobile number.
How to Avail Cash Withdrawal with OTP in SBI ATM
Visit the SBI bank branch along with your Account Details
Submit your mobile number registration mobile number application
The application will be processed, and your number will be activated
That's it! Since then you will start receiving entire messages from SBI and as well the OTP messages for ATM cash withdrawal transactions.
Can I withdraw cash without OTP?
Yes, cash withdrawal suing your SBI ATM card is still possible if you go on to use any other bank ATM machine. This is not preferred, as more transactions in non-account banks will let you get service charges applied on your every transaction. Thus it is most preferred to get the mobile number registered with the account details.
What is an ATM card OTP?
The One-time password is a randomly generated numeric digit which is sent to your registered mobile number. These will match your ATM card sequence registered with the bank and does allow you to proceed with cash withdrawal at the ATM machine.
Can I withdraw more than 40,000 with cash withdrawal SBI OTP?
No, still the daily transaction of the cash withdrawal is set to 40,000 only with SBI ATM, and the account holder can proceed to get 40,000 with withdrawing 10,000 at each transaction which might take their time but will surely secure your transactions.