Difficulty in remembering payment amount, Know How to Check PSPCL Bill payment history through online with simple steps followed…
The Government of Punjab in coordination with their State electricity department created the PSPCL organization. It is a Punjab state power corporation limited. It is solely responsible for management and supply of power across the state. Through this Government has unified the supply chain of power to provide uninterrupted electricity services to consumers.
At the same time has created a portal for citizens to pay for all their PSPCL electricity bills online. If you've recently paid your electricity bill for Punjab through the PSPCL portal or if it for few years. Then you can follow this process that will help you understand how you can get your PSPCL bill history for every year bill payments.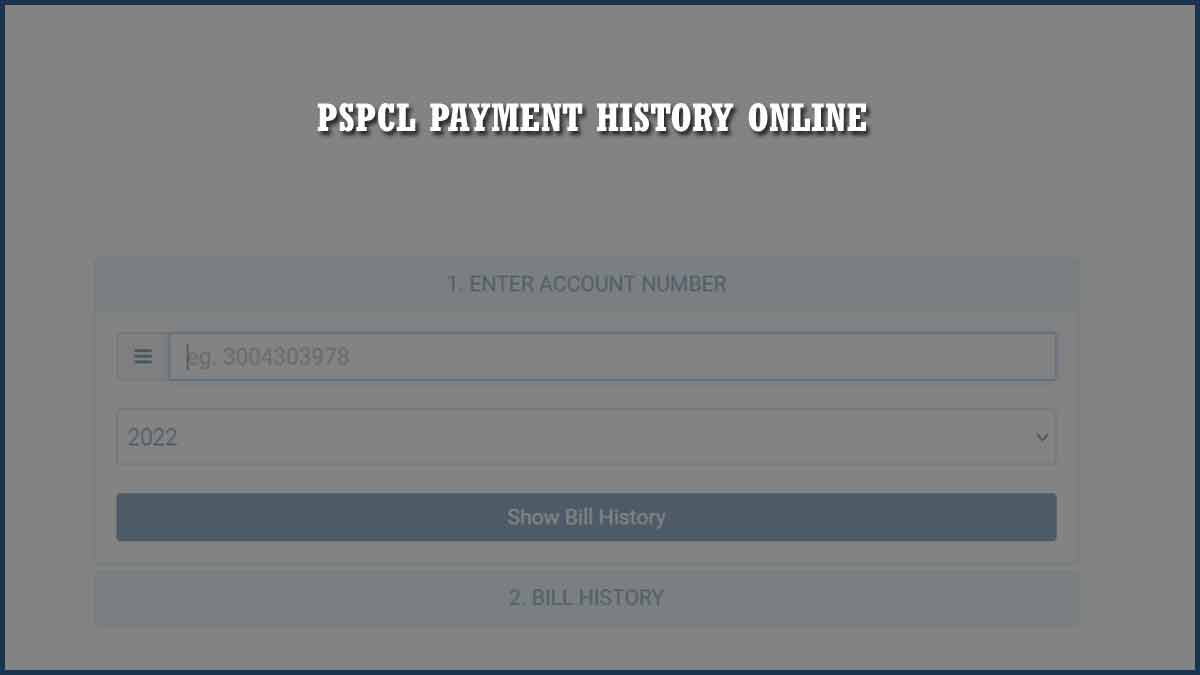 How to Check PSPCL Bill Payment History Online
Let us head straight into the process on how to check PSPCL bill payment history online through their official portal.
Open the PSPCL official website from here billpayment.pspcl.in
Tap on Bill History option from the top menu section
On the Bill History checking page, you need to provide your account number first
And then choose the year to view the PSPCL bill history by year
Then click on the Show Bill History option and a detailed electricity bill payment history by the selected year will be shown which you can save as well.
Customers can visit the portal to check the payments since 2016 to this present calender year. All the downloadable information in online is completely at free of cost. For more details, you may visit pspcl.in.
If any bill history details not getting means, customers have to recheck their 10 digit account number for correct entry in the specified column.
Can PSPCL electricity bill payment history view by year wise?
Yes you can check the PSPCL electricity bill payment history by year wise as well and in order to do that click on bill history and enter account number then select year.
How to check PSPCL bill payment history by name?
In order to check the bill payment for PSPCL by name, you have to login to your account and check directly as there is no view by name.
How to download PSPCL bill payment history receipt?
In order to download the PSPCL electricity bill history receipt, go to the PSPCL official portal and click on Bill Receipts option, enter the account number and then select the year to view the bill receipt in PDF format that you can save, download and print as well.