MTNL bill payment through online payment portal billalert.mtnl.net.in, along with Freecharge and also through PayTM presented. Login to portal and find the discount options on payment…
Mahanagar Telecom Nigam Limited is shortly referred as MTNL, which has its headquarters in New Delhi and has spread in Mumbai city. The MTNL services are only in Delhi and Mumbai zone customers. Every customer who is using the MTNL services must always remember to pay for their usage.
The bill for Landline, broadband or the mobile post-paid will be generated every month and that must be paid within a limited time.
Delay in paying the MTNL Online Payment for the service used, will deactivate your account, and will move your account to hold. Regular recharge for the services used by MTNL is mandatory and customers can anytime switch their subscription plan as per their flexibility.
| | |
| --- | --- |
| Service | MTNL |
| Owned by | Subsidiary of BSNL |
| Headquarters | New Delhi |
| Email ID | edonline@mtnl.net.in |
| Payment Portal | billalert.mtnl.net.in |
| SMS | 9868552121/52121 |
The Online Payment for the services used by a customer can processed through many ways and here we bring the description through which you can know how to get your MTNL online bill payment process.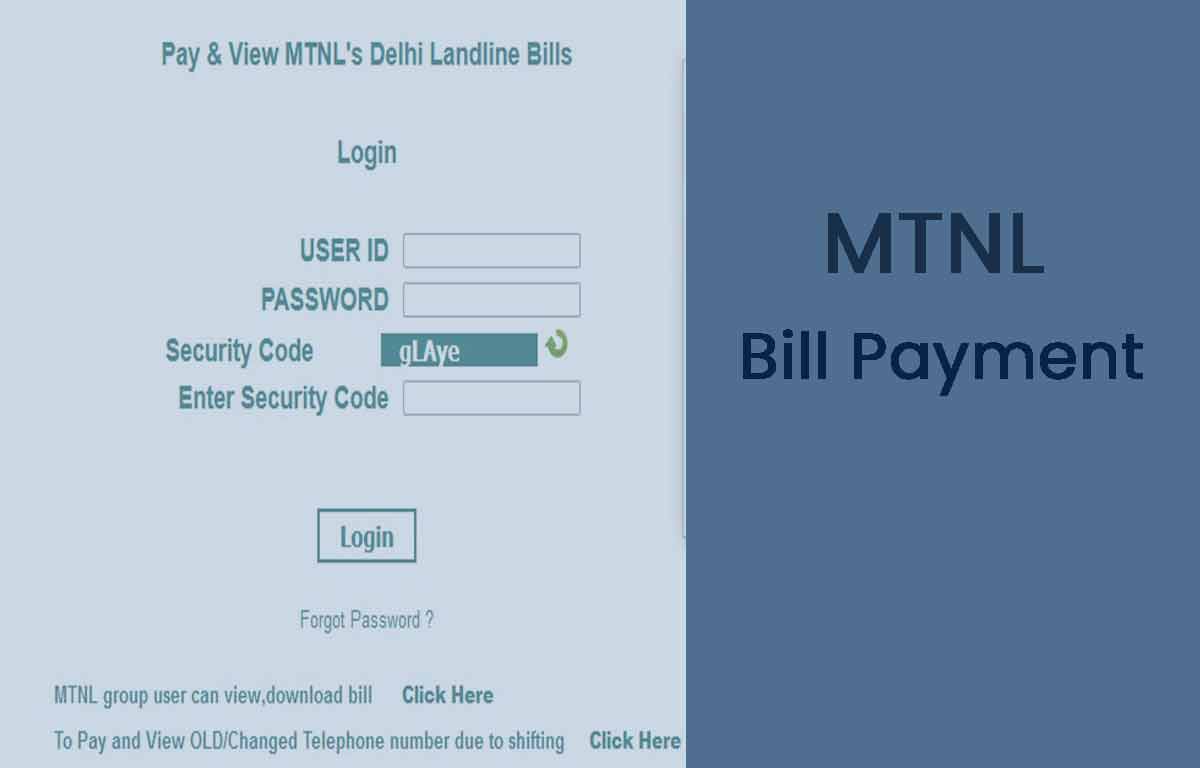 MTNL Bill Payment
Pay your MTNL Bill Payment directly from the MTNL online website in quick steps. Follow these steps and get your Bill paid from their official website.
Visit the MTNL Online Payment using link billalert.mtnl.net.in
Now tap on Pay Bill and wait for the Bill Pay page to open
Provide your telephone number along with CA number Or directly enter registered number to pay the Bill
Click on Pay button and wait for your pending bill to fetch
Confirm the payment and use any mode to make the payment
Once the payment is confirmed, your MTNL Online Payment process will be successful, and your respective service will be restarted for the tenure of the bill amount paid.
The above is the common process for the customer of MTNL Delhi and Mumbai telecom services for online bill payment towards any kind of telecom services.
MTNL Online Payment through Freecharge
Get your MTNL service bill paid directly from the freecharge website by using your regular login credentials.
Launch the Freecharge on your mobile device or desktop
Use your mobile number to login into the Application
Click on Mobile Recharge or Landline to pay respect vie Bill
Enter your mobile number or account number in the columns
Select MTNL Mumbai or MTNL Delhi from the list populated
Enter the amount to pay or select the plans available
That's it, MTNL Online Payment for your respective service used by MTNL has paid through Freecharge application and it will updated to your account within quick time.
MTNL Online Payment Through Paytm
Paytm is the most used and user-friendly application which gives numerous options for payments and recharge. Thus we here use Paytm to get the MTNL Bill Payment process.
Get your Paytm App launch on Website or Mobile
Login with your credentials and click on Service option
Select MTNL Mumbai or Delhi from Landline Bill Pay
Enter your mobile number to fetch your details
Select the Plan or enter amount for which you want to make payment
Click on Pay button and proceed with your payment process
That's it, Upon confirmation of payment, your account of MTNL will automatically loaded and retrieve the services, if at all that have been on hold.
Can I make payment for disconnecting MTNL Service?
The Mahanagar Telecom Nigam Limited Bill Payment will accept, even if your service has disconnected due to not paying the payment. The full due amount must be paid to continue the service. It should be a processed one time amount.
What happens if you don't pay the MTNL Bill Payment?
If any customer doesn't make MTNL Bill Payment for their respective service usage form MTNL. Then the service kept on hold for a few days and then will disconnect further. The services will drop and even the account of the customer will disconnect until the process of further payment.
Is MTNL Bill Payment for Delhi and Mumbai Same?
The MTNL is only for the Delhi and Mumbai zone, thus anyone who is using the MTNL service form the respective zone must make payment using the irrespective portal only. The website individually provided a quick service option to customers with login credentials to view last transactions.
Can MTNL hold your account if Bill Not Paid?
Yes, MTNL has a deadline to every customer under which they should get the MTNL Online Payment processed for their due. If the due is not paid in time, the account which customer is holding will be deactivated and will be put on hold.
Does MTNL Online Payment accept Credit Card?
Customers can choose any mode of online payment available while on the page of Payment processing. In the payment page, you can pass your credit card details and get your Bill paid for the dues on your service used from MTNL.
Can I change my plan through MTNL Bill Payment?
Yes, the customer must call the customer service number with your preferred change in plan. Once confirmed you can visit the official website of MTNL Bill Payment and chaos the next preferred plan as per your flexibility. These plans will affect once the payment confirmation has made.
Can I get old Bills form MTNL Online Portal?
Yes, customers can choose to fetch Bill option form the MTNL Online website of Delhi or Mumbai to get their old Bills from the transaction list. All your last paid bills will be available on the website and can be anytime fetched for your future usage.
Can MTNL Bill Payment reversed?
In any case, if you have done Mahanagar Telecom Nigam Limited Bill Payment with the wrong plan or to the wrong number, you need to communicate with the MTNL customer service to discuss the same. In most cases, the payment one processed may not reverse.