Have stuck in repayment of EMIs to the bank, So it's for you to know about Moratorium period provided by Banks. Just check complete information on Moratorium and it's types…
In recent days the pandemic has brought major changes in individual lives and there has been drastic changes in financial arrangements. In recent times, this has been affected during the pandemic situation when the people were not in condition to pay back their loans and EMIs.
Moratorium Meaning
The financial activities guaranteed by the government, which will bring relief to people for that particular period of time. The period of Moratorium affected during time of crisis or emergency, when there is hold on financial and other units. It does not bring the normal life in process.
Banking institutions all over the world have introduced a 3 months and a few for 6 months period which let the customers repay their EMIs have frozen. The period for which the activities of financial units freeze temporarily. This is until the future release date has been released, this period of freeze is referred as Moratorium.
Even banks go for this cause, during their upgrades in software or during any emergency situation for limited hours of time.
Also Read : Private Banks in India
Moratorium
Here we bring you some detailed description and information about item, which banks do opt during emergency or any holidays.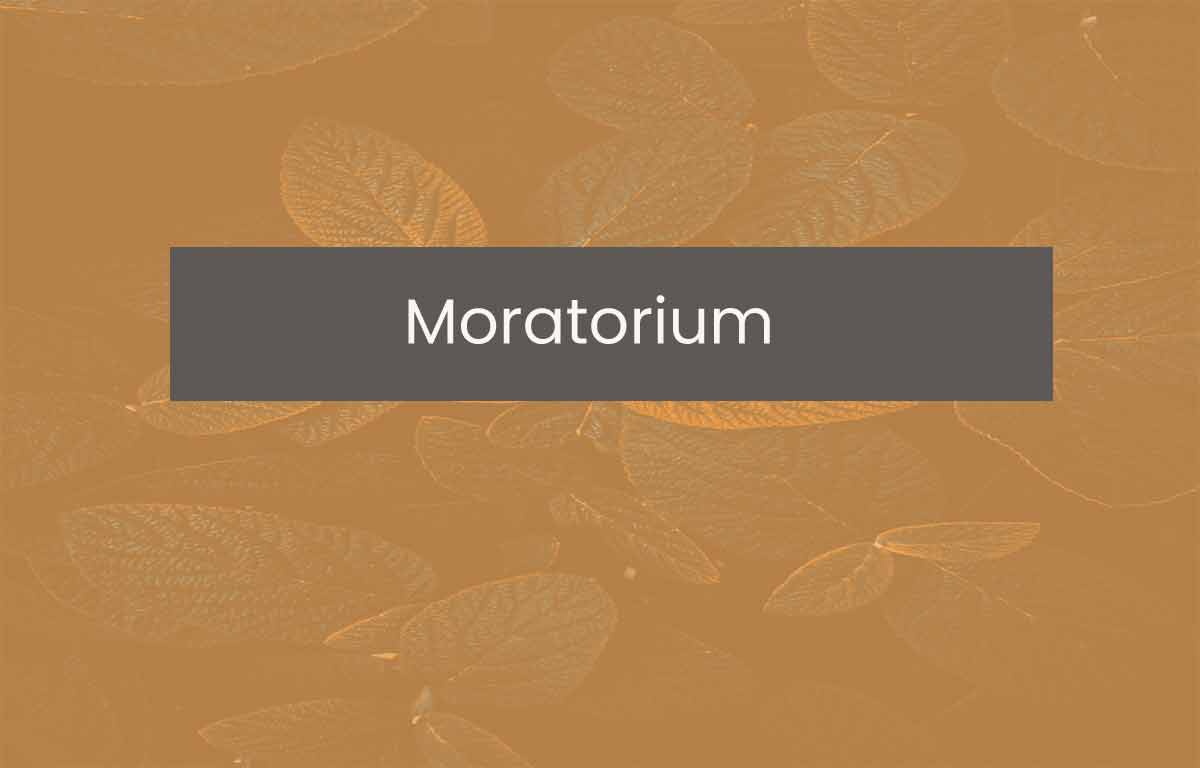 Bank Moratorium
In the recent past, Yes Bank which is one of the Private Banks in India imposed by Reserve Bank of India for period of 30 days. Yes Bank customers only limited to 50,000 INR per day which due to issues occur in YES Bank. Under this period, the customers restricted with despites in the bank and given limited access for withdrawal.
Also Read: Public Sector Banks
EMI Moratorium
EMI holiday will given by banks during national holidays or during any festival which brings EMI Moratorium for that day. This will be for one day and these will relieve customers for a day for their repayment of loan. Customer has to have their account full with the EMI amount for the very next day for deduction.
Also Read: Cooperative Banks in India
Will I charge interest during the period of Moratorium?

The Moratorium interest rates will normal as per the banking instruction and will only be on your principal amount. It will not bring you extra services charges, as the Moratorium is an option. This is combinable by the Bank along with respective government instructions.

Can I close my loan during the Moratorium Period?

Moratorium will close the financial transactions which the bank does on normal days. Any type of Loan EMIs will not accept in Banks during the Moratorium. The closure of any loans will also not allow during this period. Customers have to wait until the end of the Moratorium period to close their loan accounts.

Do EMIs during the Moratorium period waive?

The Moratorium period will not waive the EMIs which you're entitled to pay for any bank or banking institute. The payment of these EMIs will only delay for the period and will again continued after the Moratorium ends.