GHMC Property Tax payment online now makes it very simple by using different payment gateways, Find the process of GHMC tax payment online…
Living in Hyderabad and the surrounding areas has become a blessing for the citizens with developments on the rise and the government providing great benefits through their GHMC sector.
In today's article, we will be talking about the Greater Hyderabad Municipal Corporation and how property owners are being benefited from it.
As you already know GHMC has started its online portal which allows you to make payments for different services, payments, invoices, and dues, on the same platform, even property owners can now make payments for GHMC property tax easily with a simple process.
If you have received your GHMC property tax papers for the year then you might be wondering how I would make the payment, and obviously, with the digitization that has happened, it would be much much easier to make your property tax payment from their online portal, and that's why 25penny.com have shown the steps below you need to follow to complete the process.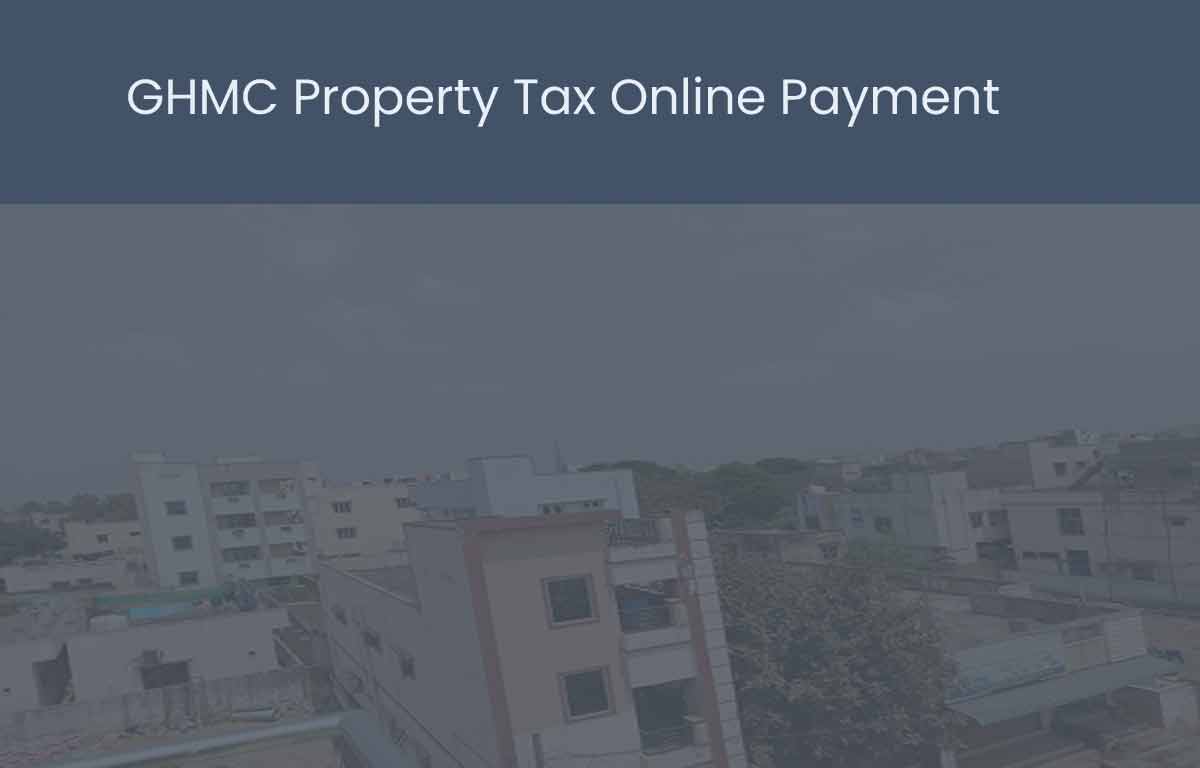 GHMC Property Tax Online Payment
Open the GHMC official website from this link here http://www.ghmc.gov.in/
Click on Payments/Bookings from the top menu
Tap on Payment
Click on Property Tax
Enter your PTIN
Click on the Know Your Tax dues option that will show all your property tax dues
Click on the Invoice, you want to pay, and then click on the pay button, this will redirect you to their payments page through which you can complete the payment.
GHMC Property Tax Payment Last Date 2022
The GHMC house tax payment last date is from July 31 to October 15 every year and that would be the same for this year 2022 as well, and according to this timeline, you can schedule your payment and ensure you clear all your tax dues on time.
How to use GHMC Property Tax Search
Over the decades every household and property owner would receive the offline invoice for the house tax from Greater Hyderabad Municipal Corporation which would surely be followed going forward, but there can be instances where you might forget or lose your tax invoice which is why it would become important to make use of the GHMC property tax search page.
Through this page you will be able to look for all the pending and due invoices that would provide an overview of the amount that has to be paid.
Open the GHMC Property tax search page from here https://www.ghmc.gov.in/eodb_revenue/Search.aspx
On this page, you need to enter your PTI NO
Select Circle and Village
Enter the owner's name along with the door number
Click on the Submit button which will show you the results
What is the GHMC PTI NO/PTIN Number?
The Greater Hyderabad municipal corporation has become adamantly digitized ensuring all their citizens a chance to make their property tax and different government-related invoices be paid online.
If you are looking forward to paying your GHMC property tax then you might come across the word PTI NO which is essentially called as Property Tax Identification Number for the GHMC.
This number varies for each property owner depending on their location, area, size, and many more ensuring each citizen has their own separate number through which proper identification can be done.
This PTI NO can be used for different instances such as the first one being where you can just search for your property tax invoice dues through the search page. The next one is important as you can use this number to directly pay your pending bills and invoices by following our online payment process from above.