BSNL bill payment in online may process in different ways | Avail best discount offers for BSNL Online payment using gateways like net banking, UPI, credit and debit card…
Bharat Sanchar Nigam Limited is India's largest network provider which provides services to millions of customers, and BSNL has got its services on the Internet, post-paid, prepaid, and Landline network.
These services are supported round the clock by the BSNL customer service department and as well are provided to customers at the most reasonable price.
BSNL Bill Payment for its various services is a must by a customer, as due in any payment will take your account on hold in the first phase, and later it will get your account deactivated.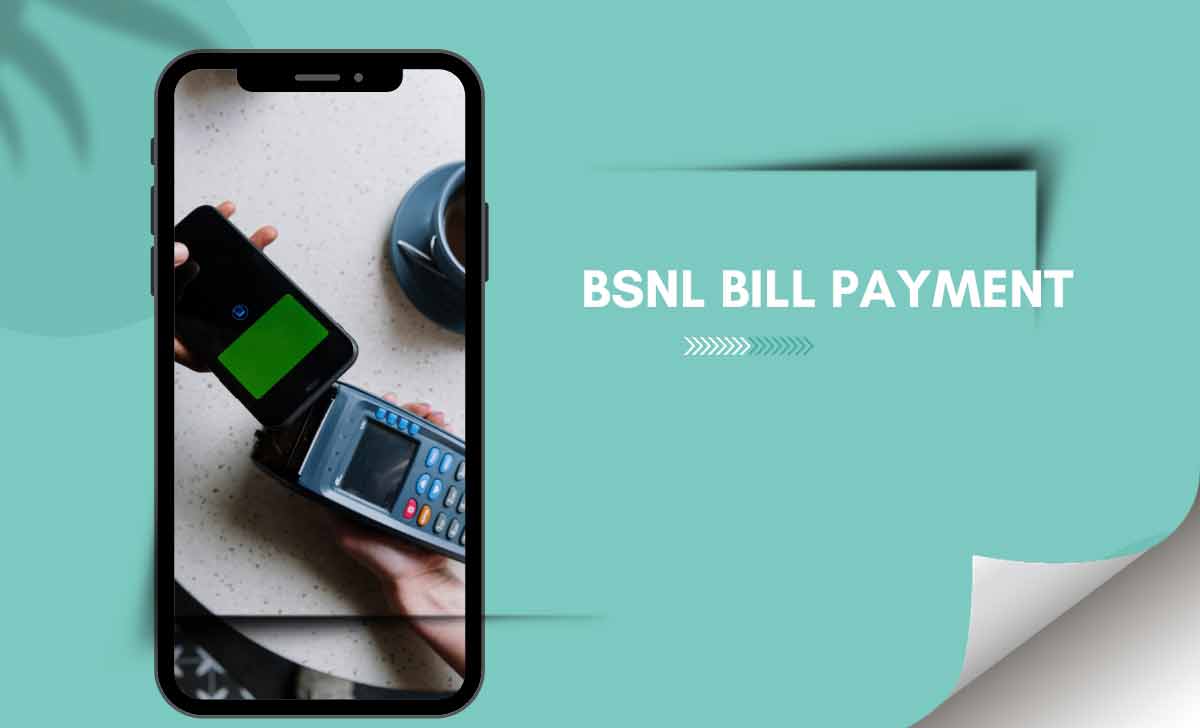 To have a convenient service, BSNL does give various options to pay their Bills with straining from BSNL online payment and as we provide the Payment link in different online payment Applications.
Also Read: BSNL Bill Receipt
BSNL Bill Payment
Here is a list of services that are provided to make BSNL bill payment towards different services, which you can process the payment for the services by using any of the below-provided methods.
Landline Service
BSNL Bharat Fiber (FTTH) bill payment
Corporate Bill
Wi-MAX Bills Service
Prepaid Mobile Recharge Service
BSNL Postpaid Bill Payment
Satellite Phone Recharge
Prepaid Landline Recharge
BSNL Online Payment
This is the quickest way to get your BSNL account update for whichever account number you tried to clear the dues, so do follow these steps and get your BSNL Bill Payment Online completed.
Visit the official BSNL Bill Payment portal using portal.bsnl.in
click on Menu button to the list various services of BSNL
Select any one from Landline, Mobile, prepaid Recharge, Post-paid Recharge
Provide your BSNL account number in first column which shown in bill or in your SMS
fill your email address along with number to receive the payment details
Complete the verification code and click on submit button to move further
Your details fetched and your due amount for the month shown
Select the amount to confirm or enter higher amount
Click on Payment and then select any convenient method to make payment
That's it, Once your payment processed successfully, your BSNL Bill Payment may cleared and your account updated with the similar amount paid. These will allow you to have continuous service form BSNL.
Also Read: BSNL Recharge Plan
BSNL Landline Bill Payment through BSNL EPay
BSNL Landline Bill Payment processed through their quicker service by using the BSNL EPay Login service. This is one comfortable and easiest method to pay your dues for services you have utilized form BSNL.
Use the link bsnlepay.com to visit the official website of BSNL EPAY
Now login with your credentials or use Sign Up button to register yourself
Or use the Quick Pay option to pay Bill without login as an customer
Tap on click here to Pay and then select service from the list provided
Enter your details and confirm the bill amount displayed on screen
Click on Pay button and use any convenient method of payment
That's it, Your transaction for the BSNL Bill Payment through EPAY service completed successfully and your account may reactive if it kept on hold.
BSNL Bill Payment from Airtel Application
The Airtel does also give a link to clear your BSNL Bill Payment dues instantly if you're using an Airtel service. These make you comfortable to clear dues for both networks from one account.
Launch your Airtel mobile Application or website from your browser
Now login with your number and go to the Payment section
Select service form list and then BSNL form drop down list
Now enter your BSNL mobile Bill payment number or account number to pay for
Ensure the correct amount and then click on pay button
That's it! Once this transaction completed, your BSNL account created with the amount and your service will open to use for that month.
Also Check: BSNL Bill Download
BSNL Online Payment from Paytm
Paytm is the most used application and most of the customers do have these appreciations, which make you pay all your Bills from different network providers form one screen. Pay your BSNL Bill Payment online from Paytm by using the below given steps.
Launch your Paytm App and login with mobile number along with its password
Now click on Service and click on mobile or landline or any from list
Enter your BSNL number and the page will automatically detect your service as BSNL
Next select the plan to recharge from list for your coming month
Click on Pay button and then select a payment method form list
Use UPI banking, Credit Card, Debit Card, or Internet Banking from list
Ensure your BSNL Number and tap on to proceed for payment
Once payment is confirmed, your number will automatically receive an update message and Paytm will record the transaction to remind you for every next month due.
Users can post their queries on comments section at below, 25penny.com will try to solve your queries on priority basis.
Can I view my old BSNL Bill Payment from BSNL Website?
Yes, if you have paid your bills towards BSNL account number or mobile number. The same updated in the BSNL website may accessed with your credentials. Go to the BSNL website and click on View Bills to find your paid bills from the transaction history of the page.
Is it mandatory to provide email during BSNL Bill Payment?
To have confirmation for your transaction you either need to provide an email number or contact number. These will send you an invoice for your payment and using any of the update communication details is compulsory. If a mobile number used, providing an email address is not that mandatory for payment.
What happens if you delay your BSNL Bill Payment?
Any service that a customer is using from BSNL, will discontinue once the payment due date has missed. A reminder may sent to customer mobile number and in failure of making the BSNL Bill Payment , the service kept on hold and followed with deactivation.