Be aware of TS challan and their status. Get complete information on TS e Challan system of Telangana state and guide to complete your challan payment…
The traffic rule violator does manage to skip the eyes of Traffic police many times but follow new rules with the installation of the TS e Challan system. Installing cameras at every junction, high beam lights at every crossroad has made the flow of traffic in a smooth way and tried to introduce timey updating of rules.
| | |
| --- | --- |
| Name | TS Challan |
| Official site | echallan.tspolice.gov.in |
| Toll Free number | 040-27852721, 27852772 |
| Email Id | echallanhelpdesk.hyd@gmail.com |
TS e Challan
It is mandatory to pay the TS e Challan on time to avoid any stopping at the traffic check post. Thus here are some basic steps that you can follow and know how to pay the e Challan.
Open Telangana State E-Challan official e Challan website using tspolice.gov.in
Click on e Challan and provide your vehicle number
Enter the security code and tap on to search for the challans
Select the Challans to pay
Confirm the payment and click on pay button to proceed
Select your preferred payment mode and make the payment
That's it! Once your payment is complete for your Telangana State E-Challan, you will receive an acknowledged receipt along with getting a message to your registered mobile number.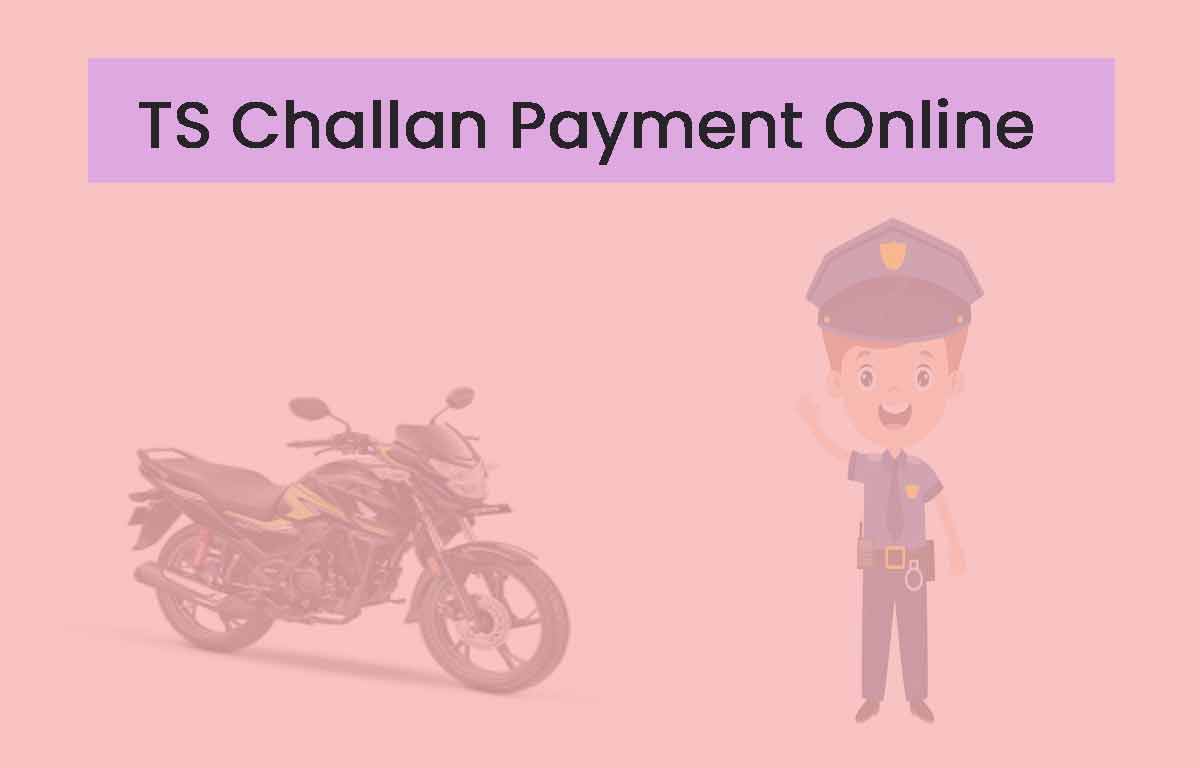 How to Check Telangana e Challan
If you have got a message from Telangana State e Challan, then it is mandatory to get it paid as early as possible. Here are the steps that you can follow and know about your challan issued on your number.
Visit the official website of Telangana State e Challan or go through this link tspolice.gov.in
Click on 'Check Challan Status' from the home page menu options
Provide your vehicle number along with captcha code
Click on submit and wait for your e-Challans
That's it, If any issue record on your vehicle in Telangana State E-Challan, then you will get a list on the same page. You can tick off any issues of these challans and view for more details..
Characteristics of Telangana State e Challan
Here are some major points integrate to apply traffic rules on the Telangana State E-Challan.
Each junction relates to one main server to record the live E-Challan
Challan get issued and directly sent to citizen registered mobile number
Junctions enabled with nighttime enforcement for night view
Support system along with upgraded system installed in every zone
Telangana State E-Challan software for every traffic police divide
TS e Challan Traffic violation
It is mandatory to know how much you must pay for the traffic violation you have gone through. Here is a list of violations along with the fines.
Driving vehicle without license will cost your Rs 500 as challan
Driving Vehicle without proper registration number will charge Rs 2000
1000 rupees will find if you don't update your insurance on vehicle
Rs 500 if rider age is below 18 years of age
Rs 200 for entering NO entry area
200 rupees for violating one-way rules in busy road
Rs 200 for taking U turn in busy traffic
Rs 200 for traveling in prohibited area
200 rupees if you travel with any disability
Rs 1000 for traveling without helmet
Rs 1000 fine for having illegal license during travel
Telangana State e Challan Serious Challan
The traffic police do bring serious punishment to the driver if they have made the following traffic rule violation. Here is a list of violations which might lead to a Court or RTO reference.
If rider has ran away after committing an accident will be taken to court when caught
Driving a vehicle which is not safe on road will also lead to court
Overweight vehicle driving will lead to fine and court case
Driving Vehicle without permission will lead to action by RTO
Telangana State e Challan Penalty Points
The Telangana State government has brought an official notice by bringing a penalty point to every rider who violates a traffic rule. So the Traffic police will add penalty points to every rider and the maximum number of points will give a subsequent penalty on this driving.
If maximum points increase by 12, the driving license of the rider will cancel if maximum points increase and may leads to sent for jail. These points add regularly to your driving licence along with your vehicle number. Hence the same case is reported next time, the driver's license will be cancelled permanently.
Will I get Telangana State E-Challan instantly?
The e-Challan has the details of the registered and connected with the main server. Thus the chalan message sent instantly after a violation to the vehicle owner in quick time.
Can I pay my Telangana State E-Challan from a third-party App?
Anyone who got the E-Challan issue, can make their payment from the official website or by visiting any third-party application which has the details. It is mandatory to make the payment in quick time to avoid further restriction.
May e-challan issues withdraw easily?
In any case if you see that the automatic camera has issued Telangana State E-Challan without proper justification. Then you can visit the nearest traffic police station with your justification and ask them to withdraw the challan issued on their number.
What happens if I don't pay my Telangana State E-Challan?
The Telangana State E-Challan must paid within a15 day limit from the date of issue or the traffic police catch the vehicle and sieze it. There are different applied rules if any payments are not paid towards the e-Challan
Can traffic police take my vehicle keys?
Traffic police do have the authority to seize the vehicle if the rider has broken any traffic rule. In case of violation of traffic rules, the traffic police will take your vehicle keys.
What if I broke a traffic signal?
The traffic signal break is a serious crime in terms of traffic rules and will cause you over Rs 2000 fine. The traffic challan directly issue to your number and caught by the traffic police, your vehicle seize by unit and you have to give formal explanation .