Different reasons are available and to know how to cancel Etsy order after placing the requirement in online, but getting refund after cancellation is not a simple task in some times. Here we present different modes to cancel ETSY order and what to do if not cancel.
ETSY is a platform that allows people to buy and sell unique items that are not easily found in other places. ETSY orders are the way that buyers and sellers interact and exchange value on the platform.
When a buyer places an order on ETSY, they pay the seller for the item and the shipping cost, if applicable. The seller then receives the order details and prepares the item for shipment.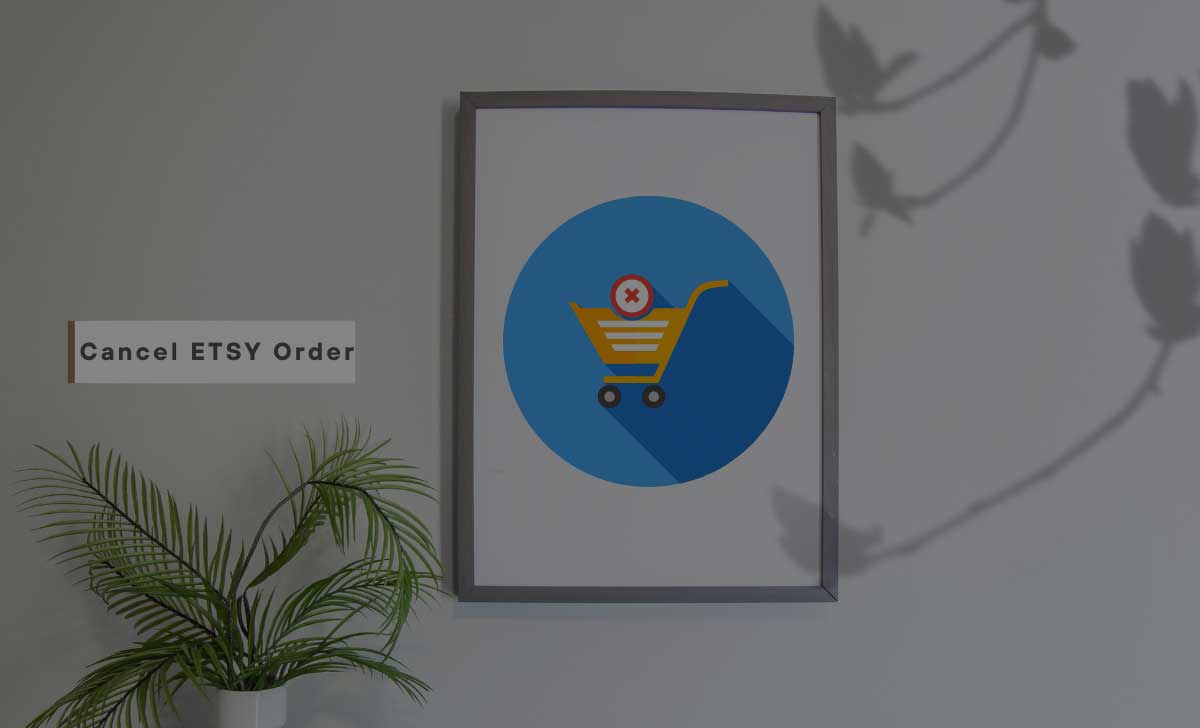 Here are the reasons to Cancel ETSY Order are
Change in mind.
Incorrect address.
Shipping delay.
Seller's error.
Payment issue.
Unresponsiveness.
How to Cancel Etsy Order
You can cancel an Etsy order as a seller by follow these steps
Go to https://www.etsy.com/
Click on Sign In to login and to find Shop Manager
Tap on Orders & Shipping.
Choose the Cancel an order page
click on the three-dot icon next to the order you would like to cancel
Select Cancel.
Tap dropdown and Select reason for cancellation
Find the refund amount due.
Tap on Cancel order.
How to Cancel Order on Etsy if Not Getting Reply from Seller even after 48 Hours
By following these steps that you know how to cancel ETSY Order from an Account, If the seller agrees to cancel your order, they will initiate the cancellation process and issue you a refund.
Go to https://www.etsy.com/ and login to your account
Click Purchases and Reviews
Tap Help with Order available after your order
Click Still need Help (option will reflect if not getting reply from seller even after 48 hours)
Click Yes, I Want to open a case.
Select Reason and Click Next
Attach any relevant photos or screenshot (details)
Click on Submit and wait for Etsy's response.
How to Cancel an Etsy Order after Shipping
You can cancel an order after shipping by following these steps.
Visit etsy.com and Click on Sign in at top right-hand of screen.
Login to your Account.
Click on your account icon from the upper right-hand side.
Navigate to the Purchases and Reviews section in drop down menu.
Find the order you want to cancel
Select Contact the Shop.
Let the seller know you want to cancel your order by sending them a message.
Type the message
Click Send to continue.
How to Cancel an Order on Etsy without an Account
To cancel an order without an account by following these methods
Open the Etsy order confirmation email that you received after placing your order.
You should have this email in your inbox or spam folder.
Reply to that email and tell them that you want to cancel your order.
Indicate that the email is for the seller and provide the order number and the reason for cancellation.
Wait for a response from Etsy or the seller. They will either confirm the cancellation and issue you a refund.
How to Cancel a Order on Etsy with Customer Care Support
To cancel ETSY order with customer care support by following these methods
To cancel an order with customer care support, you need to contact Etsy's customer service through their Etsy Login
Please note that only sellers have the rights to cancel an order, so you will still need to communicate with the seller directly and request them to cancel your order.
Each seller on Etsy manages their own orders and makes decisions about cancellations, refunds, and returns.
How to Escalate a Case on Etsy
Here are the steps to escalate a case
Go to etsy.com and sign in to your Etsy account.
Click on your account icon in the top right corner of the home page.
Select Purchases and reviews from the dropdown menu.
Find the order associated with your case and click on View case details.
Select Escalate this case.
Provide any additional information that Etsy requests and select Submit.
How do I create an Etsy account?
To create an Etsy account, visit the Etsy website, click on Register, and follow the on-screen instructions.
What can I sell on Etsy?
Etsy allows sellers to list a wide variety of items, including handmade products, vintage items, craft supplies, and digital downloads.
Can I sell internationally on Etsy?
Yes, Etsy allows sellers to offer their products to buyers worldwide. You can specify shipping options and destinations in your shop settings.