To report BMO debit card lost or theft and request a replacement card, you may utilize the BMO Mobile Banking application. Simply adhere to the following guidelines:
Visit the BMO Mobile Banking platform.
Sign In using your credentials.
Choose your bank account and proceed to the account details page.
Select the 'Manage Card' option.
Opt for the 'It's lost or stolen' alternative.
Review your details and submit.
A new debit card will be dispatched via mail within a timeframe of 6 to 8 business days.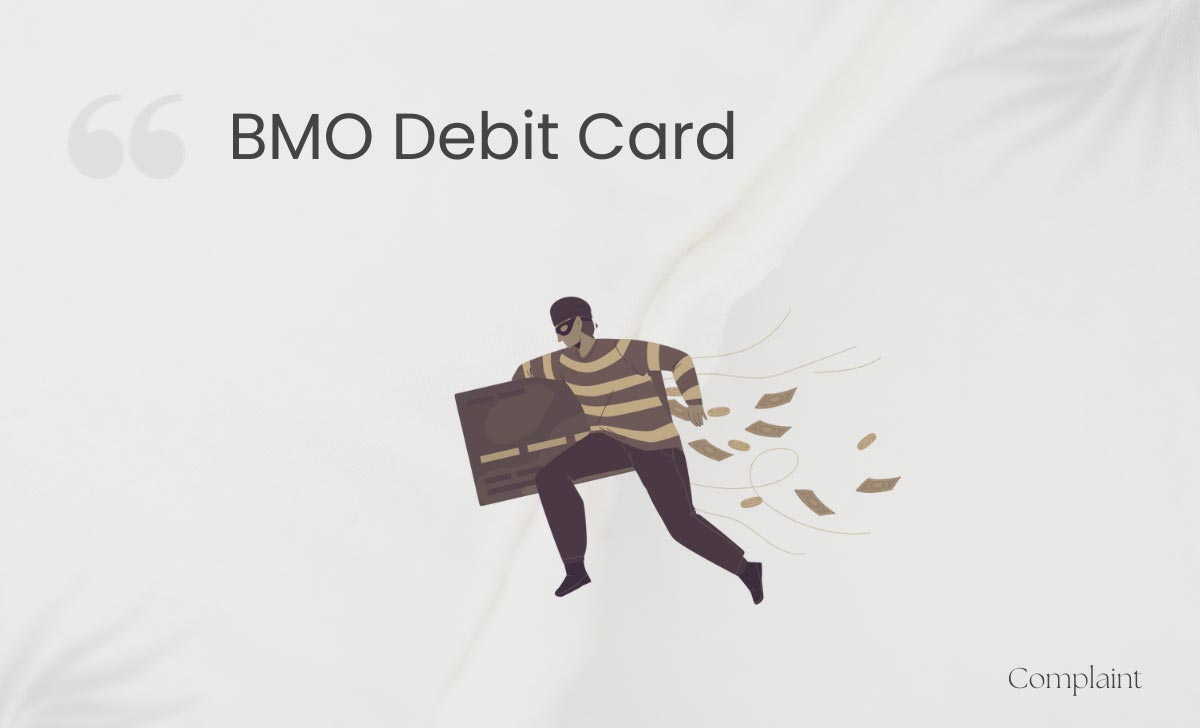 To report a lost or stolen card, you can also visit your nearest branch or contact BMO at 18003613361.
If you suspect any compromise to your debit card, you can contact 1-800-361-3361.
For callers residing outside of North America, call at 514-881-3845.
For more information on lost or stolen BMO Debit Cards, customers can also visit the website at bmo.com page.
Can I report a lost or stolen BMO debit card online?
Yes, visit the official BMO website and log in to your BMO online banking account. Within the card services or account management section, there is an option to report a lost or stolen card. Click on this option.
What is the time limit for reporting a lost or stolen BMO debit card?
There is no time limit. However, it is recommended to report the missing card as soon as possible to minimize the risk of unauthorized transactions on your account.