Identity the new charges indicated and changed from to time on AXIS Bank Forex transfer for inward or outward remittance in online before submission…
Every other banking service now allows and has the options to trade Forex from their accounts directly, and moreover if you have an account with Axis Bank then you are in luck because their banking services are tuned more towards the helping side of Forex culture.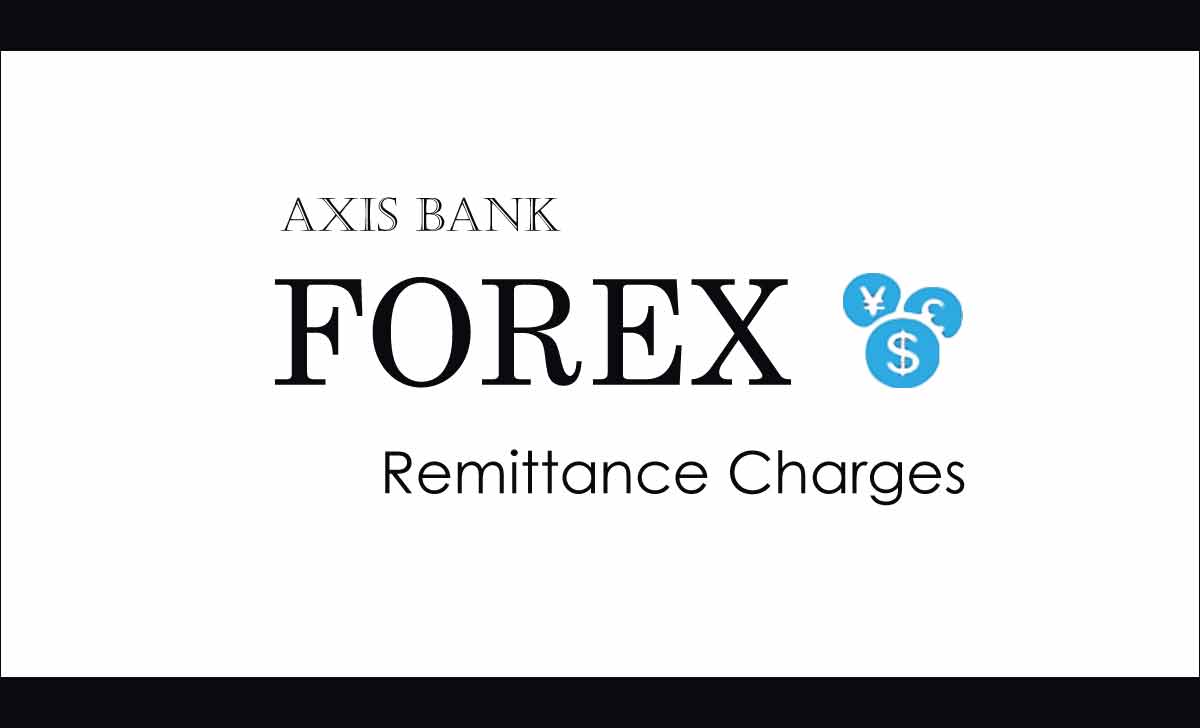 So, if you are looking forward to trading Forex then you must understand that there is going to be a transfer charge or Forex conversion charges that have to be paid for the transactions to be made, and this is the same as the percentage fees taken when any money transaction or transfer is made between any two accounts.
Types of Remittance on Forex Transfer with AXIS Bank
In order to make your Forex trading experience good, you need to have a better understanding of the Remittance you need to pay for the money transfer charges. So, Remittance basically means charges that you will have to pay and there are two types of Forex Remittances that exist.
Outward Remittance
Outward Remittance basically means when someone transfers money through Forex exchange from Indian to any other country, and under this outward you have two more types which are Non-Import and Outward Remittance from FCNR/NRE accounts.
1 – Non-Import Outward Remittance
In case of any global transfer of money through forex, there is a fee charge of Rupees 1,000 per remittance, while you will also incur some SWIFT charges, which accumulates to Rupees 500, and in case of a remittance where there is no exchange margin, i.e. no profit value defined then there will be a plus 0.125% fee charge in the exchange.
2 – Outward Remittance from FCNR & NRE Accounts
We already know that FCNR and NRE are two types of NRI banking accounts which are given to NRIs in order to use banking services. In case of such accounts, you will have to pay Rupees 100.
Inward Remittance
So Inward Remittance means when funds or money is transferred into your bank account or Forex account via the Forex exchange from any other country. While this type also includes the advance remittance that some pays against exports.
In all those cases, Rupees 300 per remittance will be charged, and this only depends on a single transaction, and in the case of money exchanges in Forex to your account then additional charges with Rupees 300 per remittance will occur.
Source: AXIS Bank Service Charges at axisbank.com/docs/default-source/default-document-library/service-charges-of-foreign-exchange.pdf?sfvrsn=0
Can I save remittance fees using NRI bank accounts?

Even for NRI bank accounts such as FCNR and NRE, though the banking services value such high money accounts, they will still have to pay the remittance fees which are set as per each bank's own standards and can vary from bank to bank as well.

Through Axis Bank is there any limit to Forex Transfer Charges?

No, basically there are no such limitations to any bank account in Axis Bank on the limit or cap for the money that they can exchange via Forex transfers, but it is necessary to understand that bank accounts get restrictions based on their trading history which you will likely have to get checked with your bank account manager for further assistance.