Are you an employee who is worried about going to foreign and is buzzed through the airport international lounge access part, then you can read this article where we will be discussing how any employee can make use of their air lounge pass to access the international lounge?
After that secondly, we will provide you ways you can get access to International airport lounge pass being an employee yourself.
How to Access the International Lounge at any Airport for Employees
Learn from the below steps how you can enter the International lounge at any airport.
Visit the lounge area that is situated after your security check-up is done
Provide your lounge Pass or Credit Card, that offer's Lounge access
Your PNR number is important, to record your entry in the Lounge Area
Based on your Departure time, the Lounge will give you full access
Get direct access to Check-in, Baggage facility, and duty-free shops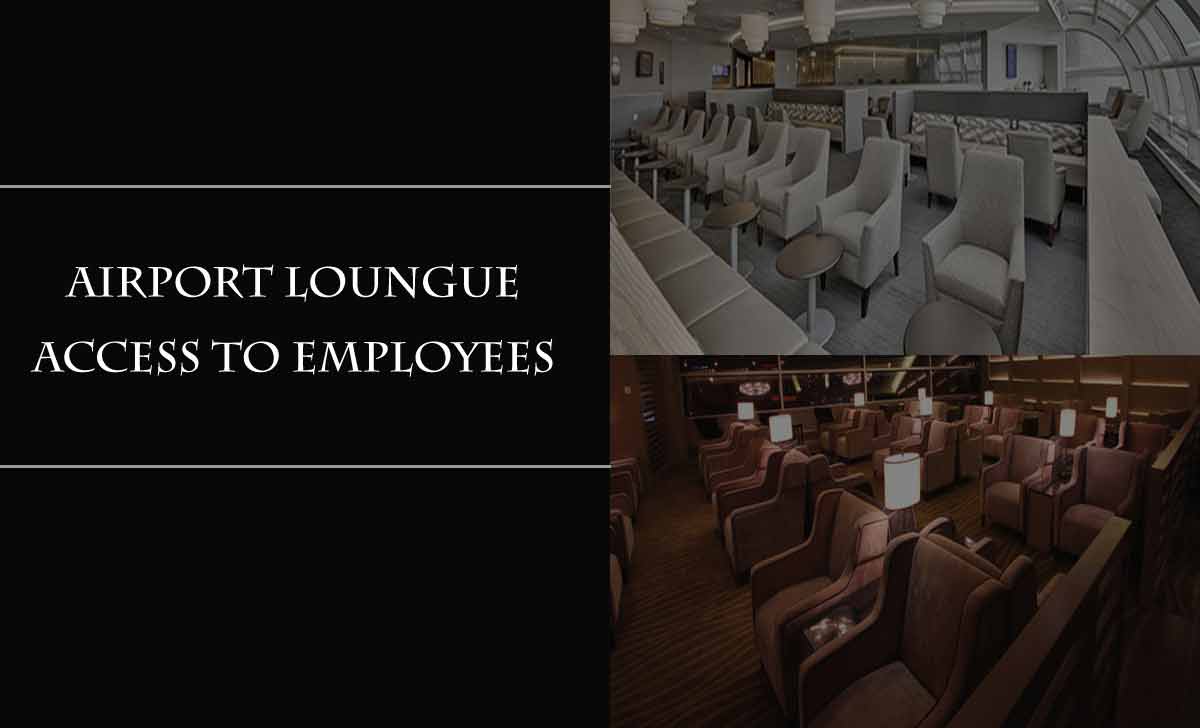 Ways you can get access to the International Lounge
So assuming that you have sometime before your flight takes off then it is always a bliss to stay at the airport lounge because it is one of the most essential places with amenities that are provided for business classes, and we have briefly discussed some of the ways you can use in order to get lounge access for any air travel you make.
Also read: Food Options on Booking Flight Travel
Credit Card Airport Lounge Addon
If you are an employee then it is sure that you might have been approached by one or two credit card services to get their cards. And it is one quick way because all the International credit cards from all the banks like ICICI to Kotak, HDFC Bank or Bank of America in all corners of the world have made deals with the airport authorities all across the world.
So, once you get a new credit card, ensure that it has the option for at least 2 visits to premium lounges that you can use.
Also read: Flight Itinerary Pre Booking
Buy Day Pass
Like any other pass to visit the park or someplace even the airport lounge has the paid plan for either 1 day or 1 week that you seek to go with. Mostly 1 day is what people prefer because this is the smallest plan possible, and it costs around 10% of your ticket price but the amenities provided are essentially great that if you do not have any other freeway then this would turn out to be your lucky charm to get a day pass for money.
Also read: Overseas Employee Salary Limitation
Third Party Priority Pass
Assuming that you have traveled all across the calendar year making you a travel business person or a travel junkie then you should be selected between any of the third party passes which give your priority access to the airport lounge. These are reasonably less costly and being an employee these makes more sense if travel a lot.
LoungeBuddy App or other Free App
There are apps like LoungeBuddy which on the first visit provide you with an essential free pass to the lounge while you can use Android or iOS platform to find similar apps that provide the first pass for free, While the remaining passes would come on discount too, that makes more sense for an employee who would be embarking to tweak their budgets all the time.
Airline Membership Lounge
So if you are a frequent flyer which means an employee or a person who travels frequently through airports then you can create an account with an airline service like AirAsia, AirIndia, or any other ones that offer you an FFN which is Frequent Flyer Number.
Through this, you will be able to get free visits to the lounge since you always book your tickets from this selected airline service and this comes as an add-on for that reason alone.
Airline Ticket with Lounge Access
So when you are trying to book your ticket you will have the option for some services to select extra add-ons such as parking, taxi transfer, and even free lounge access for first-class tickets. While some other services provide you at Airport international lounge for employee access at a lower cost than you as an employee can budget down from your employee.
Also read: How to Access International Lounge in Airport
Can I get complimentary air lounge access?
Well, the complimentary air lounge access is predetermined for the airline services through which you book your ticket and the credit card you use, and you have to check if there are offers being provided on that and if yes then only you can get a complimentary pass.
Can I get a free airport lounge pass?
Yes, you can get a free pass for any of the airport lounges using apps like Lounge Buddy or others that provide you the first time access for free, While secondly, you may buy a first-class ticket that comes with an airport lounge pass all the time.
What to do if I lost my Airport lounge pass?
So you may use your digital credit card in case you are using lounge access from them if you lost your lounge pass access, and at the same time, you even show them a picture of the pass on your phone or PDF format which would be good enough even if you even lost your pass.
Can I get a refund on Airport lounge pass for missing the flight?
Yes, most of the passes services that provide you air lounge will give a refund because there is no basic reservation or mandatory reservation that it is to be marked, and this is part of their customer service and you will get a refund on it if you miss the flight.