Don't be tensed if your PC Financial mastercard lost, stolen or damaged as PC Financial provides you a new or replacement card by complete safety protocols. Just know where and How to report through online.
Where do I report if my PC Financial Mastercard Lost  
There are multiple options are available as online reporting or visiting an office/branch of PC Financial nearby.
For more just stick to the article and replace your old card with a new PC Financial MasterCard within 10 business days and you can also freeze/block your old card if it no longer needed. 
The best and easiest way is going through the online reporting. For that you just need to follow a few simple steps and your card delivered by doorstep on registration.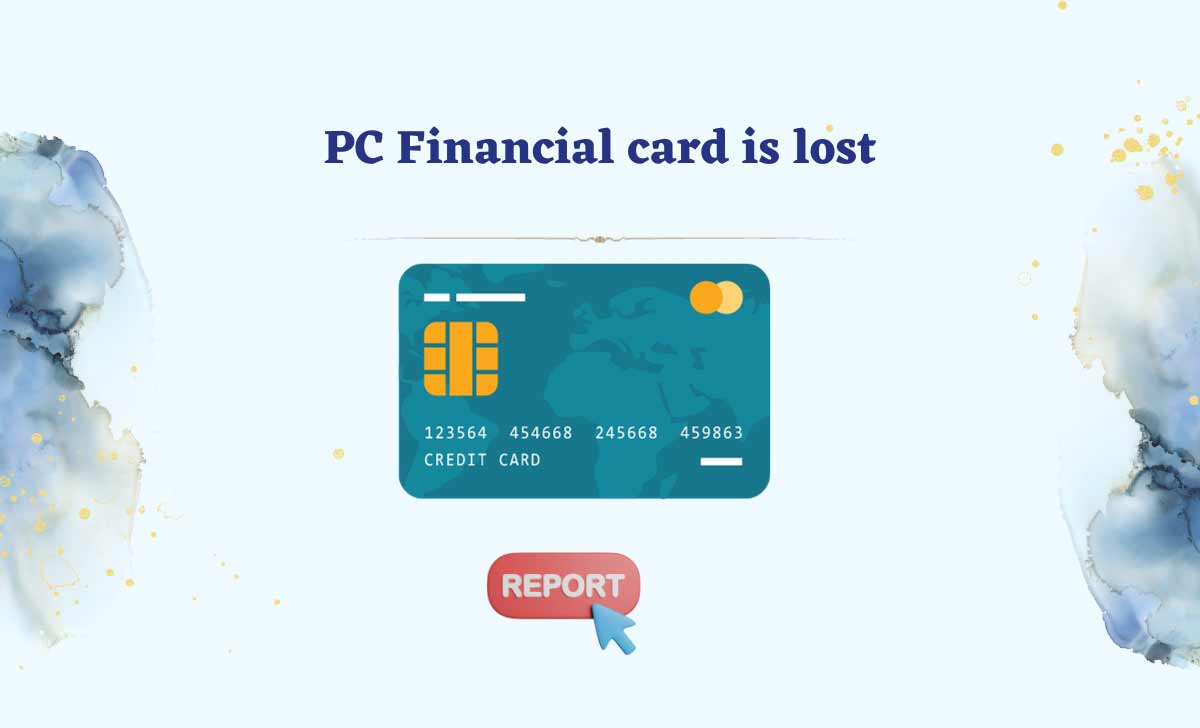 How to Report if my PC Financial Mastercard Lost 
Now it's time to know how to report for a new card or replacement card through online by just following the simple steps given below:
Visit official website of PC Financial using link pcfinancial.ca/en/
Click on sign in
Enter your username and password
Tap on sign in
Go to "Account & Cards"
Click on Cards option
Select your card from the list of your cards available
Click on Lost/Damaged Card link
Select My card was lost/stolen if you need to request for new card by reporting a lost or stolen card
Select My card is damaged if you want a replacement card when your card is damaged or broken.
Tick the check box and click on Confirm
Note: PC Financial lock your Card after you make a PC Financial replacement card request until you get a new one for security purpose. If you still need any assistance just make a call on 18662467262.
Also Read: PC Financial Customer Support Center Number
What happens after I report for PC Financial that my mastercard as lost, stolen or damaged?
After you report as your card as lost, stolen or damaged, PC Financial will immediately cancel or lock your card and issue a new one.
In the case of your card lost or stolen, there also a background investigation started by PC Financial and will take safe steps to protect your account from fraudulent access.
What can I do if I find my lost mastercard after reporting a lost, stolen or damaged card in PC Financial ?
If you find your card after reporting a in PC Financial through online, immediately call to customer care number of PC Financial and inform them.
They will make changes according to the situation. To contact them, call to this number 18662467262.
How can I block/freeze my PC financial lost mastercard 
A toll-free number is provided by every bank for customer care service. Call your bank, follow the pre-recorded instructions. You will be able to block/freeze your card immediately.
What steps should be taken if your PC Mastercard is expired? 
Before expiration date, your bank will provide you with a notification as well as email or letter of card renewal. But some of the banks will ask you for an application for the renewal of your card after the expiration of your card.
Does the CVV change after the replacement or recovery of a new mastercard? 
Two cards never have the same CVV. If your card lost or expired, you will get a new card with a new code (CVV) after the replacement.
How to Protect the Security of My PIN?
Protecting the PIN of your card is mandatory to escape from fraudulent activities. To do this, don't write your pin anywhere including in mobile. Never inform your PIN to others through phone, email or through message.