What do SIP Mean and How to Invest in SIP? Let's check SIP meaning and the process of SIP, benefits and power of compounding along with how to invest in SIP…
Mutual Funds are always tricky for everyone, where many don't actually understand the logic behind their working. Everyone out there does have a dream to increase their income which tends to meet their Goals and Dreams. Daily working with a fixed salary will not bring you any income but having the same down through investing in Mutual funds will make your dream possible.
Investing through Systematic Investment Plan brings you a secure way of process to invest in Mutual funds or Shares to increase your income source. This article SIP meaning will cover the information about the SIP and as well the benefits which leads to bring your interest towards investment.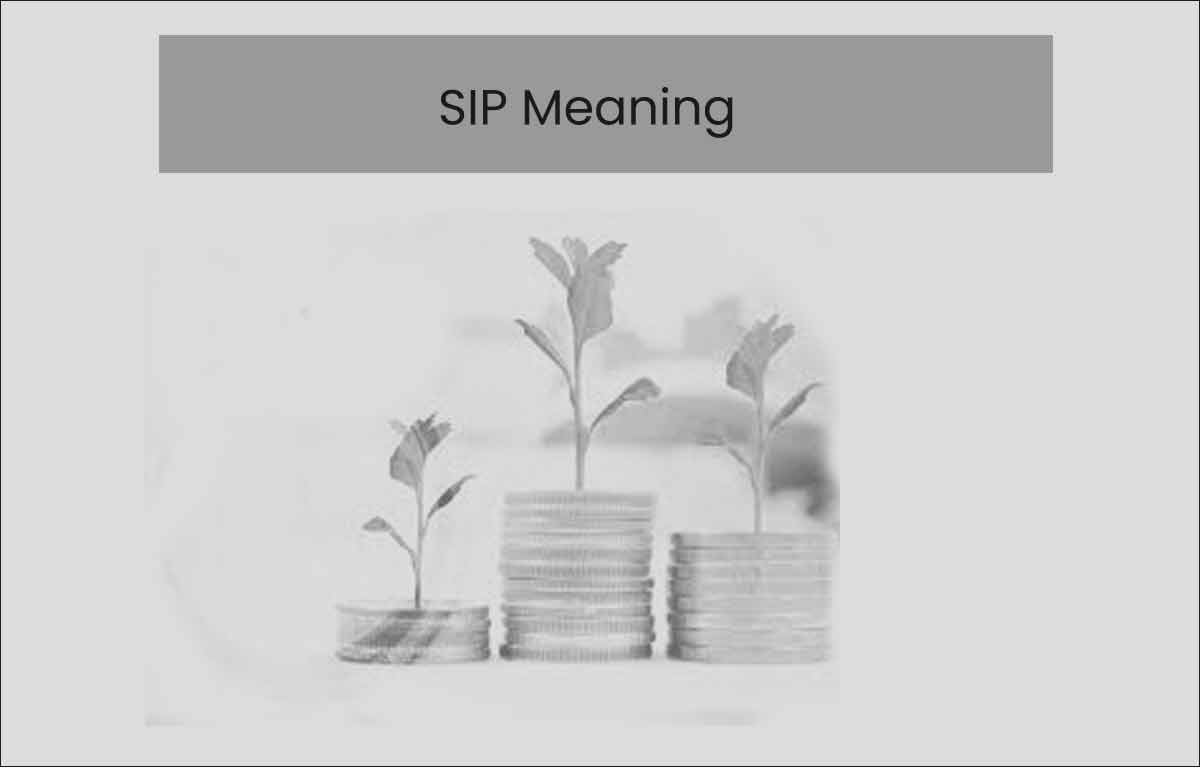 SIP Meaning
Systematic Investment Plan is a mode of investment, which allows you to invest in Mutual funds in a systematic manner. The methods of investing some fixed amounts in periodic which can be based on regular intervals. These investments in regular manger as per the SIP plan, the investment will bring you good returns.
SIP Process
let us go through the details of the SIP process, which might bring you more knowledge on its working. As you invest a fixed sum of amount in mutual funds for an estimated term of period, this amount will let you buy certain attained fund units. The investment or large amount for a longer period will bring you more profit and as well bring you in market Highs & Lows. The SIP investment will free you from the factor of unpredictability and bring you free from risky propositions.
As well SIP meaning allows you to automate the investment, if you have decided and calculate the frenzy as well as tenure of investment. Once you send an instruction to your bank (Private bank or PSU banks) to invest the fund through SIP In mutual funds for a fixed date every month for a tenure of fixed years.
SIP benefits
Systematic Investment Plan does bring a lot of benefits for one who adopts their algorithm for investment. We have brought the detailed information of each factor that affects to increase your investment through SIP Plan.
Power of Compounding
Compounding occurs when you get returns on your returns invested and earned from your investments. This is a simple concept which defends your profit IN mutual funds. As you invest in SIP regularly, the returns you earn from these investments will add to your next investment in Mutual funds. These increase your investment and more returns expected for more you invest. Regularly, as you invest, you earn a good amount as your savings.
Low Initial Investment
The best part of Systematic Investment Plan, is you can invest a very low amount which is as minimum as INR 500. This is affordable for everyone and it will as well be a good start for a new beginning to get into mutual funds with less amount. Even no profit on low investment will not change anything in the budget and will learn about the earning through SIP. The investment in SIP can increased gradually as you move on and start gaining profit on your current investment.
Rupee Cost Averaging
These Rupee Cost Averaging is a process where you purchase more units where the Net Asset Value is Low and buy Less Units when the same NAV value is high. This does help you average on purchasing costs over the period and there will be no need to worry about the investment you make in the market through SIP.
Convenience
The SIP plan brings you more convenience in investing. Like other investors you don't even need to spend more time on market research. The only point is to pick a good fund and start to invest in the market as per the standing instructions. Later the SIP will take care of your monthly investments.
How to Investment through SIP
Let us go through point wise to know in brief about process to invest in mutual funds through SIP investment process. So a beginning has to follow the instructions shown below. These are essential and as well as let you be secure while investing.
KYC Process
At the very first go, you need to complete the KYC documentation which is the first step before investing and the same to be submitted. The formalities can be completed online without visiting AMC, the e-KYC process.
Set Goals
Once your KYC is verified for investment, it is required to set a goal for your SIP investment. Here you need to list your financial goals, as every investment in mutual funds is subject to some specific objective. As per your Goals, you need to set your investment amount that is to invest in funds.
Choose SIP
Once your goals and the KYC is perfectly clear, you need to get the SIP selected. As there are points such as investment tenure, Frequency of Investment, Investment Amount, and other financial details which need to be set. Based on these SIP details you need to invest funds.
SIP or Lump sum Investment
As per SIP meaning, you invest a minimum amount for a regular interval which regularly monitored and the interest gained will added to your principal. In Lump sum your experience and discipline will be seen. It allows you to invest in a large fund at one go. The risk in SIP is zero whereas the Lump Sum requires proper study of the market. But it is not mandatory in SIP.
How to Customize SIP Investment
It has seen that several investors prefer the motley way of SIP investment. As they can directly invest in mutual funds once they receive their salary every month. Here are points which will consider to customize the SIP before you invest.
Frequency
The mutual allows the investors to invest as weekly, fortnightly, quarterly, or half yearly. As well the investment for a fixed period or can also for a longer time without getting a fix date. This is possible through the Perpetual SIP process.
Perpetual SIP
Under these investments, a fixed amount can transfer in mutual funds and will invest as long as you want. You can send a standing instruction to your bank, as the investment must made on a specific date regularly. It will continue until you stop it precisely.
Set-up SIP
This is one type of investment plan in SIP, which allows you to increase your SIP base periodically. As you start with a lower amount in the current month. The basis of your investment increased with an agreed fixed percentage.
Why a Systematic Investment Plan preferred?
A SIP meaning is a tension free investment procedure which mostly opted for regular investors. They don't struggle to research the market and their different values. These minimize your risk in mutual funds and will give you flexible options for investment.
Is there any good time to invest in a mutual fund through SIP?
As defined for investment, there is no good time and the individual can take a step ahead. Even if they have got INR 500 per month for investment. As you can anytime increase or change your investment fund as per your interest and profit gained.
What If I miss my SIP investment for a month?
There is no loss if you miss your SIP investment for the month, as your account will not deactivate. The fund will paused for your investment for that particular period. You can get it back if you're unable to make your monthly SIP payments.