Step by step process to retrieve forgot transporter id of eway bill made easy with detail steps. Check here in the page and follow to retrieve the forgotten transporter id…
eWay Bill System is an online tool that does allow you to get the eWay Generate for your goods service. The transportation transporter does need a Transporter ID which must fill in the eWay bill to make their bill payment valid.
Every transporter must have a Transporter ID if they don't have a valid GSTIN number or not registered with the eWay Bill System. As transporters move numerous goods from one place to another and should meet compliance. They should indeed to have a transporter ID to use by their client.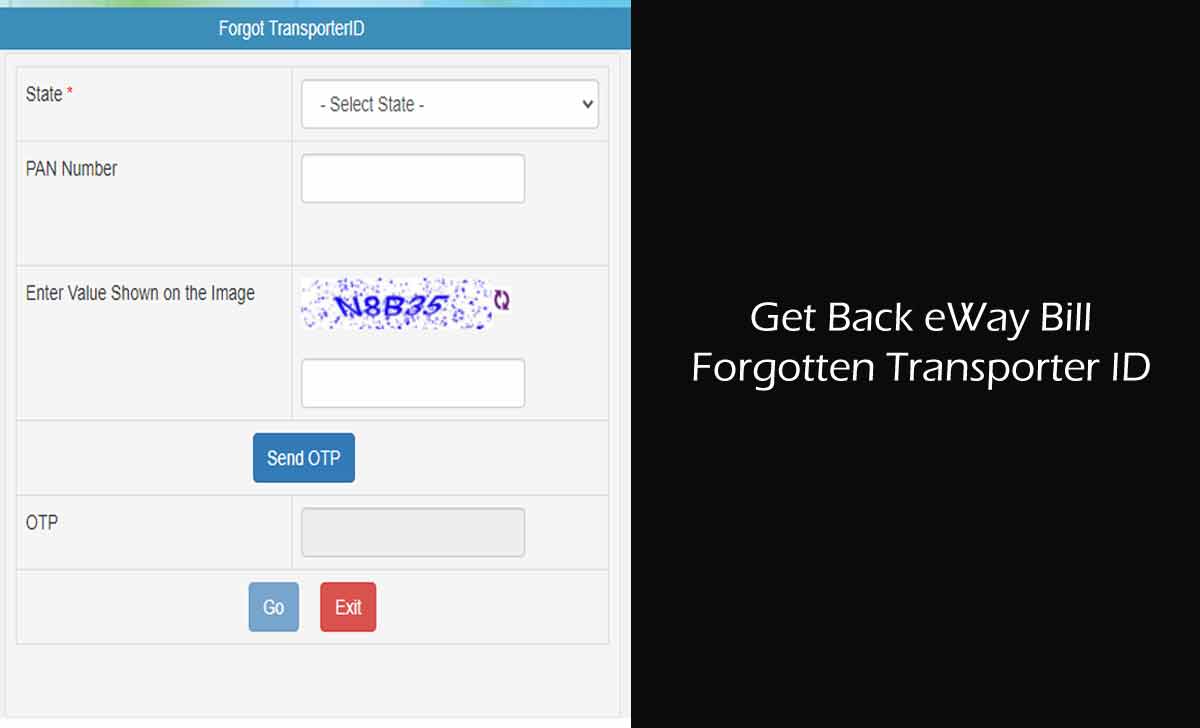 This ID does help them to fetch their directly and does allow the goods invoice to link directly to make a complaint transport, and here we bring you an easy process to get back you the eWay Transporter ID if forgot or even missed it by any circumstance if you have already registered with the eWay Bill System.
How to get eWay Transporter ID if Forgot
Visit eWay bill system ewaybillgst.gov.in to get your Trans ID
Click on the Login button
Select Forgot Trans ID on page
Here select the state
Enter your PAN number
Now enter the Captcha code
Click on Send OTP button
Enter the received OTP
Click on the Go button to proceed
eWay Transporter ID may sent to your registered mobile number to which the OTP sent.
These Trans ID now used to login into the eWay Bill system along with your User Id and Password that generated by you during the registration.
Can I change Trans ID in the eWay Bill System?
No, the Trans ID will be created for transport based on their PAN card number and other details provided as per their documentation, and once a 15-digit Transporter ID is given, it will be fixed and must be used similarly for any future transport.
Does the eWay bill System send a notification for invoices?
The eWay Bill System is available through the website or their SMS service. If you have any eWay Bill to be registered, then you can use the same registered mobile number to get the eWay Bill, and as well same can be used to cancel the Bill if not required.
Can we have eWay Bill used within the 20 Km Range?
As per the rules of the eWay Bill system, then the good price must exceed 50,000 and as well have a more kilometer range in travel by the transporter, and if the package is under the considered limit, then there is no requirement for the eWay Bill to be generated to your goods invoice.